Like many highly prized hardwood trees, Hawaii's mighty Koas have been disappearing at an alarming rate. Sought-after for furniture and guitar-making, boats, and housing, there are said now to be only 10% of the Koas that there were 200 years ago. At the current pace of replanting, the species could be virtually wiped out in a decade or two.
That's where Hawaiian Legacy Hardwoods, a social good enterprise based in Honolulu, aims to make a difference. At a 1,200-acre site on the Big Island, it's developed five revenue-streams that allow its forest to grow and stay intact, all the while paying for upkeep, investment, and the company itself.
"When we started this, we tried to make the forest more valuable as a standing forest," says Hawaiian Legacy Hardwoods (HLH) CEO Jeff Dunster. "We found that there's no direct solution, no one way to do it. But our five income streams return more income per acre than anything you can do with land in Hawaii, apart from growing pot."
The model starts with tapping into federal and state funds for conservation, which meet about half of all costs. Next, HLH runs a "sustainable" harvest business. It plants three trees for every one it cuts down. It attaches a computer chip to each tree, then maps it online, so investors can track what they've bought.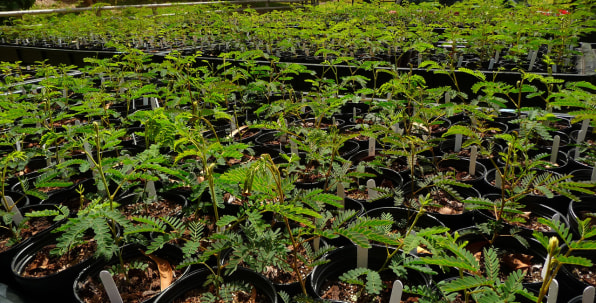 "We are the most mapped forest in the world," Dunster says. "We can identify who owns the tree and who planted it, the day it was planted, the weather every day of that tree's life, and when it was pruned, fertilized or weed-controlled."
It also runs a "legacy" program, so people can pay to plant trees that will never be cut down at all. For $60, you can buy a certificate complete with GPS coordinates and whatever "naming rights" sentiment you want to include. Several corporations buy trees as gifts for clients, with the proceeds going to charity.
As yet another revenue stream, HLH has a growing ecotourism business that hosts guests for a stay in or visit to the forest. Sometimes parties come to spread ashes or look up a tree they've invested in online.
And then lastly, HLH has established the forest as a source of carbon credits. Starting soon, people wanting to be able to offset climate pollution will be able to buy credits based on the forest's ability to store carbon–which is considerable. Dunster says just one year's worth of carbon credits is enough for three years of forest management, including things like fencing, removal of invasive species, and planting other native plants. The program is overseen by the Gold Standard, a well-regarded carbon registry based in Switzerland.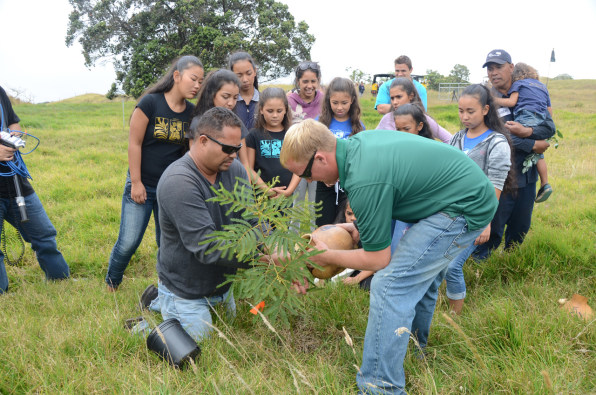 HLH believes its five-prong approach offers a model for other forests, even when the wood product isn't as valuable as the Koa (with growing scarcity, its price has appreciated 1000% in 10 years). Dunster says any three of the streams should be enough for most forests. "Our goal is to replicate this model and give it away. We'll teach anyone how to do it, as long as they follow the guidelines. They can't cut down three trees for every one, for example," he says.
As for for the replanted Koas, they seem to be quite happy. Five years into the project, some are already approaching 50 feet and one foot in diameter. "The area wants to come back. It just needs a little help, and for people to not monkey with it," Dunster says.