It all started as a way to pay the bills. Actor Jamie Grayson had been on tour with the musical Cats and needed a job when he got back to New York. He happened upon an ad in the Village Voice that said buybuy BABY was hiring actors to demonstrate products.
"I went on an interview and thought there was no way I could work in a store that big," recalls Grayson. "I also couldn't imagine dealing with neurotic, intense New York parents."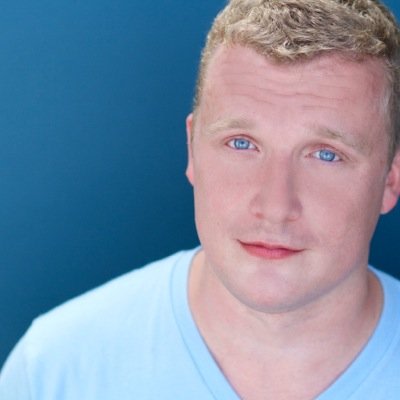 But the money was good, so Grayson took the job repping Bugaboo, a high-end line of strollers. After a few months, he became bored with shilling one item and started learning about the other baby gear on his own.
The intricacies of the products intrigued Grayson, and the enthusiasm he had for his work became apparent. Management asked him to lead storewide demonstrations on the weekends, and eventually he became responsible for the baby registry. That's when everything got a little "nutty," says Grayson.
"I would read parenting and baby blogs on my days off," he says. "I took my job very seriously because I wanted to be trusted. I developed a weird following and was booked four months in advance."
He had found a fan base in New York moms. In 2009 the Wall Street Journal did a story on baby-product sales in the down economy, and Grayson was mentioned by name by a couple who was pleased he had talked them out of buying a pricey stroller.
"Retail employees are never mentioned by name, and corporate wanted to know why I had talked the customers out of the expensive product," he says. "They wanted to fire me, but people were coming in because they trusted me. I told them, If you get rid of me, it's the worst thing you can do."
In March 2010, New York magazine named Grayson the city's best baby-gear expert, and he took it as a cue to leave his job and go out on his own. In the past five years, Grayson slowly built the Baby Guy Gear Guide business and social media following. He has spoken at hundreds of expectant parent events across the country and hosted the web series Jamie Grayson's Baby Gear Guide on the Ulive Network. He recently announced a partnership with Nordstrom and will be doing events at their stores. And he's launching the Baby Guy Box, a curated selection of baby, toddler, and parenting gear delivered by mail.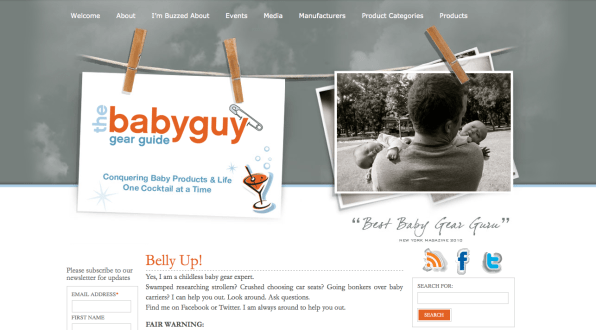 Grayson believes he's been successful for two reasons: He knows his stuff, testing every product he reviews (sometimes with help from his sister, who has four kids under the age of five). And he's not a mom.
"Women have a competition factor with each other, even if they don't want to," he says. "When they go to a guy for advice, we don't have a bias. I come from a blank slate. I can share where it works well and where it doesn't without threatening your choices."
Being a Southern gay man has also helped, Grayson says. "I'm like that gay best friend," he says. "I don't milk that, but I'm aware of it."
Through it all, Grayson has stayed true to who he is. He swears at events, for example, and has lost jobs as a result. "I did a specialty retail show in Los Angeles where I was on a panel," he says. "Someone was complaining about a particular vendor, and I said, 'This is your business. Don't fucking work with them.' The event organizers were upset and didn't want to pay me. There were no children there; it was a show for retailers."
For anyone else interested in a field where they may appear to be an outsider, Grayson advises to go with your gut. "In the beginning, my friends thought I was a lunatic," he says. "When I started getting recognized at bars, they took me seriously."
It takes hard work and consistency to become a thought leader. Grayson not only studied the baby product industry, but he also read books on social media to figure out how to monetize what he was doing.
"Keep throwing stuff at the wall until things start to stick," he says.
He also delivered information in a way that wasn't out there. Becoming an expert is about seeing yourself as a brand, says Grayson.
"Just like a product, you have to ask, What makes you special?" he says. "I knew as an actor my body would only hold up for so long, and I've always wanted to teach. This weird little job I've built is a hybrid of performance and education. I'm always striving to get 1% better. And I get to play with babies."