It used to be that summer TV was a fallow garden of reruns and unwatchable eye-garbage, leaving movies to reign supreme over the season. Not anymore! Now, even with most network shows on creatively regenerative hiatus, there's still roughly one billion other outlets carefully curating video content solid enough to compete with fall season primetime, or run right over it. While Netflix continues its Goliath-like foray into original programming, fellow digital platforms Hulu and Amazon are striving to catch up, and old standbys on network and cable are stepping their summertime game up too. Good thing the movies in June uniformly suck, otherwise we'd never get outside to enjoy true wind on our sun-reddened faces. Oh wait, those movies are awesome. Never mind. Prepare to get overwhelmed with Co.Create's guide to all the daylight-stealing movies, books, and albums, etc., sure to leave so many kites un-flown this month.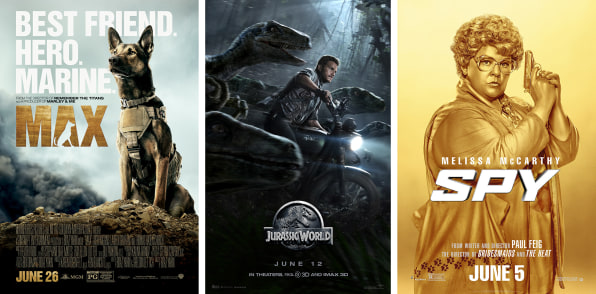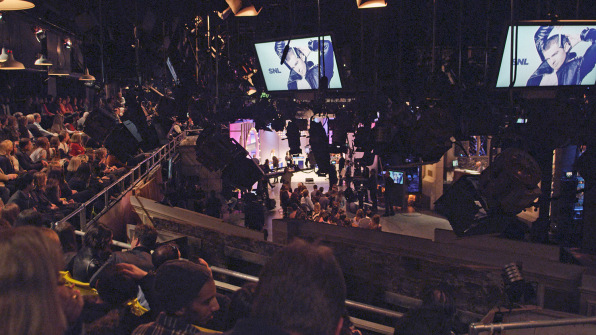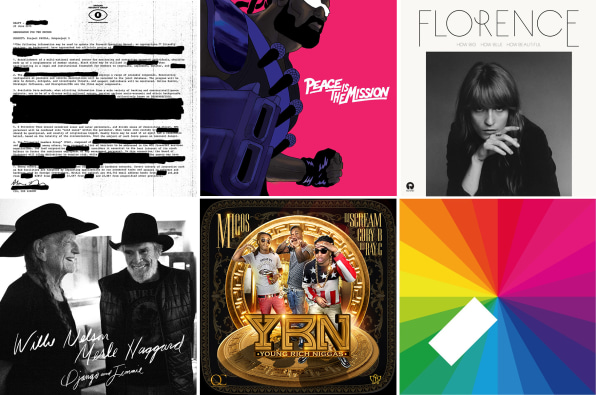 Jamie XX – In Color, June 1st. As the xx's star continues to recede, the band's producer, who folded its name into his own moniker, keeps becoming more prominent. Following a full-length collaboration with Gil-Scott Heron a few years ago, Jamie XX is finally unveiling his debut solo release, which shows off all the different styles he's worked in on various remixes over the years.
Major Lazer – Peace Is The Mission, out on June 1st. Diplo's dub-heavy side project returns, following the premiere of its animated mascot's new TV show on Fox this past April. This time, things get a bit more poppy.
Riff Raff – The Peach Panther/ The Purple Panther, out on June 1st. The Tommy Wiseau of rappers (Is he really any good? Who even knows?) drops two albums on the same day, neither of which will make any sense, regardless of how hard you bump them.
Florence and The Machine – How Big How Blue How Beautiful, out on June 2nd. The third album from the torch songstress and so is a break-up record that brings Florence Welch's powerful pipes even further into focus.
Girlpool – Before The World Was Big, out on June 2nd. This drummer-less California punk duo makes a lot of noise on its debut album.
Jason Derulo – Everything is 4, out on June 2nd. What does a post-meme Jason Derulo album sound like? Will the autotuned singer be able to resist singing his own name? Let's hope not.
Willie Nelson and Merle Haggard – Django and Jimmy, out on June 2nd. These two guys have forgotten more about folk and country and western music than any one person could ever hope to know. Hear the fruits of all that Southern-tinged expertise on this collaboration LP.
Muse – Drones, out on June 9th. How has it taken this long for Muse to release an album entitled Drones? Somehow, it doesn't seem possible.
Of Monsters and Men – Beneath the Skin, out on June 9th. The latest set from the folky troubadours whose name sounds a lot more metal than the reality.
Giorgio Moroder – Déjà Vu, out on June 9th. Following a Daft Punk-assisted resurgence, the disco godfather is back with his first new material in 30 years. Let there be funk!
AraabMuzik – Dream World, out on June 16th. After further conquering of the festival circuit, the EDM artist and hip-hop producer is back with his first full-length since 2011.
Ed Helms – Ed Helms, out on June 16th. Ed Helms may be taking over for Chevy Chase by stepping into the Vacation franchise, but he apparently also wants to follow in Steve Martin's footsteps with an album of banjo-heavy tunes.
Migos – Y.R.N.: The Album, out on June 16th. Is the music of Migos better than that of The Beatles? Hey, to each his own. Art is subjective. The heavily armed Atlanta trio plead their case again with this latest album.
Hudson Mohawke – Lantern, out on June 16th. The Kanye-endorsed Scottish electro producer, also one-half of TNGHT, follows up a string of EPs with this hotly anticipated album filled with his signature stylistic collage.
Desaparecidos – Payola, out on June 23rd. Bright Eyes frontman Conor Oberst brings back his side project for a new collection of deeply felt songs.
Failure – The Heart Is a Monitor, out on June 30th. Nearly 20 years after the band's dissolution, the hard rock stylings of Failure are back in full force. WIll this reunion album be more Dinosaur Jr. than Soundgarden, though, remains to be heard.
Miguel – Wildheart, out on June 30th. The ethereal-voiced, Grammy-winning artist who couldn't be bothered with a stage name follows up his much-adored Kaleidoscope Dream with even more adventurously produced R&B.
Bilal – In Another Life, out on June 30th. And speaking of adventurously produced R&B, D'Angelo compatriot Bilal is back with enough baby-making music to populate a small, hypothetical eighth continent.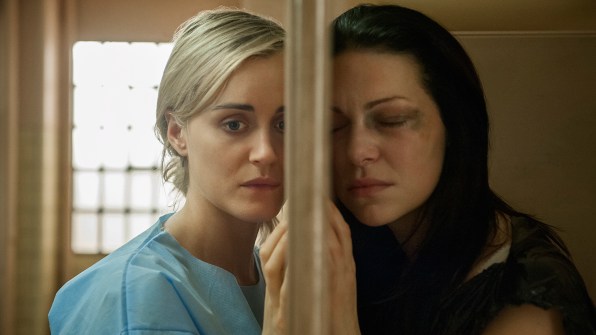 UnReal, premiered June 1st on Lifetime. It's a scripted series about unscripted series, if your mind can even handle the contradiction.
The Whispers, premiered June 1st on ABC. Based on a Ray Bradbury short story, this sci-fi series begins with children across Washington, D.C., all sharing the same imaginary friend named Drill. (No, not Twitter's Dril.)
Hannibal, premieres June 4th on NBC. The cannibalistic origination resumes!
Life Story, premieres June 6th on Discovery. Introduced and narrated by David Attenborough, this is the new nature doc for those who have already worn out their Planet Earth discs into non-biodegradable nubbins.
69th Annual Tony Awards, premieres June 7th on CBS. Who officially did Broadway the best this past year? It's all sorted out tonight.
Sense8, premieres June 5th on Netflix. The Wachowskis make movies bursting with so many ideas, they seem to chafe against their runtime. Now the two have the breadth to execute their vision episodically with this globe-spanning sci-fi series.
Odd Mom Out, premieres June 8th on Bravo. An Upper East Side lady refuses to conform to what seems to be expected of her zip code and well-to-do in-laws in Bravo's latest stab at scripted comedy.
Orange Is The New Black, premieres June 12th on Netflix. The character V really shook things up in OITNB's sophomore season, and hopefully someone equally formidable will fill the void for Piper and co. to match wits with in season 3. (And would a little more Natasha Lyonne be too much to ask?)
Jonathan Strange & Mr. Norrell, premieres June 13th on BBC America. One of the landmark fantasy titles of this young century gets the miniseries treatment.
Catastrophe, premieres June 19th on Amazon. Reigning Twitter comedy king Rob Delaney teams with the talented Sharon Horgan for this cross-continental sitcom that has already aired on the UK's Channel 4.
CollegeHumor's Comedy Music Hall of Fame, premieres June 19th on IFC. Tenacious D, The Gregory Brothers, CDZA, Rachel Bloom, and more will be on hand at this shangri-la for Weird Al acolytes, hosted by Paul F. Tompkins.
Aqua Teen Hunger Force, premieres June 21st on Adult Swim. It's the final season and then no more Meatwad forever.
Ballers, premieres June 21st on HBO. Dwayne "The Rock" Johnson and Rob Corddry topline HBO's new pro football show that focuses on NFL players when they're not playing.
The Brink, premieres June 21st on HBO. Who knew that Tim Robbins' cameo in Austin Powers as the President of the United States would eventually carry over to a TV series? Okay, he actually just plays Secretary of State in this satirical show about geopolitical crises, but still: close!
True Detective, premieres June 21st on HBO. After all that casting build-up, the second season of the series that launched the limited series explosion is here. Colin Farrell, Rachel McAdams, and noted guns 'n freedom expert Vince Vaughn star this time around.
Another Period, premieres June 23rd on Comedy Central. Comedians Natasha Leggero and Riki Lindhome created and star in this spoof of Downton Abbey whose cast includes Co.Create favorites Thomas Lennon and David Wain.
Under the Dome, premieres June 25th on CBS. "Are we ever getting out from under this dome?" –actual line from Under the Dome, probably.
Scream, premieres June 30th on MTV. The franchise that ignited the late '90s obsession with post-modern horror movies is now a TV show. I wouldn't hold it much hope for any attractive, recognizable females who appear in the opening scene!
The Meltdown with Jonah and Kumail, premieres June 30th on Comedy Central. One of L.A.'s premier stand-up showcases became a TV show last year, and its second season promises even more sets from high-profile guests and hilarious hosting duties from Jonah Ray and Kumail Nanjiani.

Stephen King- Finders Keepers, out on June 2nd. Although he's not ordinarily prone to sequels, King published a sequel to The Shining in 2013 and now he's back with a follow-up to last year's serial killer yarn, Mr. Mercedes.
Judy Blume- In the Unlikely Event, out on June 2nd. Your favorite author from childhood is now poised to become one of your favorite authors in adulthood, with this grown up novel that spans three generations of a family.
Jami Attenberg – St. Maizie, out on June 2nd. The incisive author of The Middlesteins blends fact and fiction in this Jazz Age-set novel about Mazie Phillips, the unsinkable New York do-gooder once profiled in Joseph Mitchell's Up in the Old Hotel.
Aziz Ansari – Modern Romance, out on June 16th. You've heard Aziz Ansari talk about dating and relationships in all four of his stand-up specials; now read what he has to say about them after consulting a panel of assorted experts on the topic.
Elin Hilderbrand – The Rumor, out on June 16th.
Judd Apatow – Sick In The Head, out on June 16th. Before he became the most prominent voice in cinematic comedy over the last decade, a young Judd Apatow interviewed his comedy heroes passing through his hometown of Syosset, Long Island. Now, he's combined those with more recent conversations for this dissection of what funny is and what it does.
Don Winslow – The Cartel, out on June 23rd. The hard-boiled author's latest just may have something to do with drugs.
Milan Kundera – The Festival of Insignificance, out on June 23rd. The latest from the mystical author weirdly shares a title with what my parents call my job. How did you know, Kundera?
Candace Bushnell – Killing Monica, out on June 23rd. The woman who brought Sex and The City into existence seems to feel conflicted about that fact these days. Her latest appears to balance a bit of semi-autobiographical insight with a tale of literary reinvention.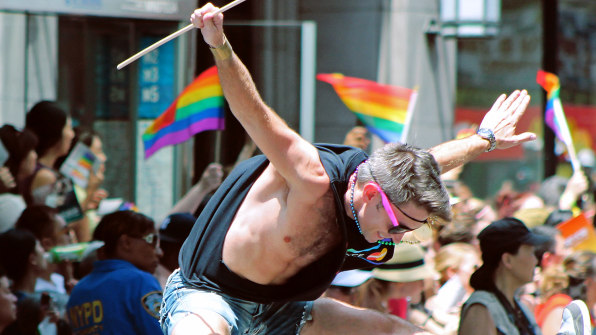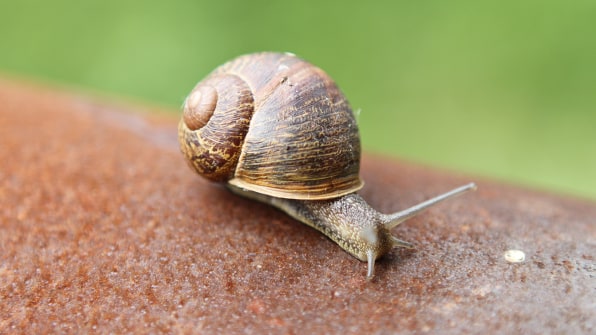 Old Maids Day, June 4th. Find the person in your life who considers him or herself an old maid, and propose! Let's be honest, you're not getting any younger or more attractive.

World Sauntering Day, June 19th. Have you tried sauntering? It's the Cadillac of room-exits.

National Hollerin' Contest Day, June 20th. Find something to holler at and go to town, buddy!
---
[Photo Mash Up: Joel Arbaje for Fast Company; Orange Is The New Black: JoJo Whilden, courtesy of Netflix; What Happened, Miss Simone?, Sense8: courtesy of Netflix; Teen Wolf: Scott Everett White, MTV Networks; Dope: courtesy of Sony Pictures, and Open Road Films; The Wolf Pack: courtesy of Magnolia Pictures; Batkid Begins: courtesy of Warner Bros; Catastrophe: Tim Bret Day, courtesy of Amazon Studios; Another Period: Robyn Von Swank, courtesy of Comedy Central; The Meltdown with Jonah and Kumail: Jesse Grant, courtesy of Comedy Central; Hannibal, the series: courtesy of NBC, Entourage, the Movie: Claudette Barius, courtesy of Warner Bros. Pictures; Jurassic World: Chuck Zlotnick, courtesy of Warner Bros. Pictures; Spy: courtesy of 20th Century Fox; L.A. Slasher: courtesy of JWright Productions; Insidious: Chapter 3: Matt Kennedy, courtesy of Focus Features; Aqua Teen Hunger Force: courtesy of Turner Media, Adult Swim; Max: courtesy of Warner Bros. Pictures; Scream: courtesy of Dimension Films; The Nightmare: courtesy of Gravitas Ventures; The Brink: Merie W. Wallace, courtesy of HBO; Love and Mercy: Francois Duhamel, courtesy of Roadside Attractions; Inside Out: courtesy of Disney; Ballers: courtesy of HBO, The Whispers: courtesy of ABC Studios, Ted 2: courtesy of Universal Pictures; Manglehorn: courtesy of IFC Films]