The hardest thing about working independently is, well, being independent. When no one is looking over your shoulder and you get to set your own goals and deadlines, things can go sideways pretty quickly.
Your inner voice tells you that the task needs to be completed, but you lose focus (about every 59.5 seconds) and the setback can lead to self-doubt, which can throw you into an that research has shown to increase stress.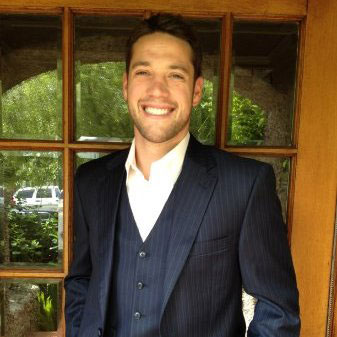 But telling someone else about what you hope to achieve can change the game. A brand-new study by Gail Matthews, a psychology professor at Dominican University, revealed that more than 70% of the 267 participants who sent weekly updates to a friend reported successful goal achievement (completely accomplished their goal or were more than halfway there), compared to only 355 of those who kept their goals to themselves, without writing them down.
For Xander Schultz, the effect of making progress public was not only personal, it was the spark that ignited the idea for a whole company. Complete, an iOS app that allows users to share their to-do lists with a community, launched this past January. So far, data from its users reveal that those who publicly declare their intentions on the network are four times more likely to complete their tasks.
Schultz, a self-professed extrovert especially with regards to his aspirations and intentions, tells Fast Company he's always been amazed by the number of people who have helped him achieve his goals through advice from their own experience, an introduction, or just the offer of some inspiration and motivation. 
Schultz is the son of Dave Schultz, the Olympic wrestling champion whose life was depicted in the Oscar-nominated film Foxcatcher. Though the elder Schultz was murdered when his son was only 9 years old, Alexander Schultz still remembers how his father looked to learn from everyone. In an interview with ABC News, Schultz recalled, "He'd go to an event in Russia and talk to everyone about what was working for them, even the janitor. He didn't look down on anyone, and he knew some of these other people would see things from a different angle or perspective than he could."
That lesson was baked into Complete from the beginning. "The wealth and breadth of knowledge and experience possessed by individuals was something I was always amazed by, and felt like it was completely underrepresented on existing online platforms," says Shultz. He believes that while Yelp, Amazon reviews, Quora, and the like are good aggregators of advice, people browse them when they are looking for an answer to a problem.
"A to-do list, in reality, is a to-do-later list," Schultz explains. In other words, it's a place where you put future intentions that you don't intend to take on yet. "A public task allows the opportunity for people to push you the advice and motivation you need before you have to search for a solution," Schultz says; it's less about time and task management and more about really getting something done.  
Schultz isn't shy about posting goals from every aspect of his life, from losing 25 pounds to watching the new Game of Thrones. "I've received tons of advice on my weight loss and dietary goals, as well as some athletic goals like hitting 15 pull-ups or giving up less than 10 points in my basketball game," he says. In another instance, he posted about the need to buy a new pair of gloves for biking, and someone posted a link to a great pair on an e-commerce site. "I had my new gloves in two clicks," he says.
He posts goals for the company, too. In a blog post, Schultz wrote about three goals he set to continue to build the startup:
Communicating Transparency – By announcing what we're working on, we've eliminated a lot of redundancy at Complete and are leveraging our collective expertise much more effectively.

Crowdsourcing Feedback – Our users have often provided us with their perspective on how we should complete tasks involving upcoming features.

Hiring – One of my earliest public tasks was to find an amazing designer for Complete. Several people pointed us to Javin Ladish, and the Complete team couldn't be more appreciative for the referral.
Schultz says he's absolutely more accountable now that he's got an audience. What helps make it manageable, he says, is that every day he creates a One Thing task to hold himself to complete the most important task of the day. "I've gone as far as taking a run at 11:30 p.m. just to make sure I was true to my word, and ran the 1.5 miles I said I would that day," he says.
It's tougher to fail when you know you've got people pulling for you and providing the advice you need along the way. But at some point, everyone trips up, including Schultz.
"Guilt is a result of not being accountable typically, and that does drive people to accomplish their goals," says Schultz, but he maintains that Complete's network is an honest place. Unlike Facebook, which usually highlights things that have already happened, Complete is more aspirational. "We all acknowledge accomplishing our aspirations can be difficult," Schultz says, observing that the people who acknowledge failure on the platform are met with empathy and advice–even him.
"I've really struggled to lose the weight I set out to lose in the time frame I wanted to (I'm only down 10 of the 25 I set out for by June 1), but the advice I've received with every update has been amazing and kept me positive," he says.
That is one of the key reasons Complete added its update feature, which he says helps either show off your accomplishment or get the extra kick in the butt you need. Because these updates are also public posts, says Schultz, it forces users to go beyond thinking about failure, but what could be done to make sure to tackle the task or goal better the next time.
Sometimes, he says, you learn that the task isn't as important as you originally thought. "For these, I leave an update which explains why I'm depriortizing it, which usually prompts me to create a new task regarding the higher priority," Schultz explains. "I absolutely recommend providing an update, if not for anything else, for the sake of the thought process it initiates," he adds.