Last year, Castrol Edge launched Titanium Trials, boundary-pushing driving challenges to emphasize the boundary-pushing strength of its high-performance motor oil.
The first video—Titanium Strong Blackout, which drew more than eight million views—showed racing cars powering through courses defined by shifting patterns of light.
This week, the company upped its game with Titanium Strong Virtual Drift, in which a driver races a real car guided only by a VR landscape.
In a video directed by Ben Conrad (a VFX creative lead on Captain America: The Winter Soldier and the director behind the viral Gymkhana racing videos), Formula Drift professional Matt Powers dons an Oculus Rift DK2 helmet and drives a souped up Roush Stage 3 Mustang performance car, swerving around virtual rockslides, disintegrating track, and through tunnels while the computerized scenes respond to both driver and car movements in real time. It's one step closer to The Matrix.
The first-time feat required precision timing between the VR animation and car performance to reduce drift—a loss of location accuracy that occurs outside of a closed simulation environment. Actual location in a simulator doesn't matter since it's not controlling a physical device.
For this, they brought in Venice, CA-based creative technologists Glenn Synder and Adam Amaral. The pair met as VFX majors at the Savannah College of Art and Design and went on to work for companies like HP, Nike, and Target, and films such as Transformer's, Star Wars, and Ender's Game.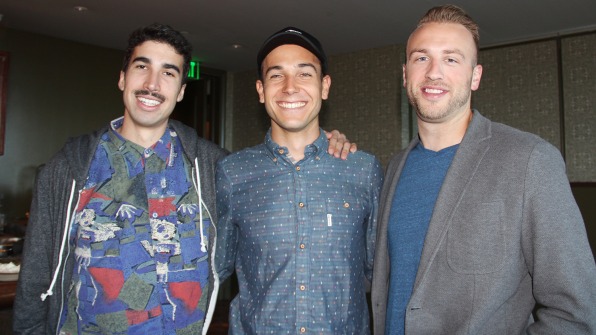 "We needed to find a balance between tracking the car and Matt's reactions in as close to real time as possible," says Snyder. "If there was a delay between what the car and the simulator were doing, it would mess with his driving. If we had $10 million, we could hit up DARPA for that kind of technology, but we had to come up with another way."
Amaral and Snyder created an algorithm to extract specific data from the car's steering, braking, oil, and throttle sensors and align it with exterior tracking systems, like GPS. They synched it with the Oculus Rift's VR world through a custom-built server, essentially turning the car into a giant game controller.
The guys got down to 45 seconds of real-time accuracy, which was close enough for the minute-long course. "From there, it would start to drift by a foot or two, which wasn't a big deal," says Snyder. "But it wouldn't have been sustainable over a few minutes."
Amaral and Snyder began working on the project last year, with just a month to fine-tune the system with Powers in the car—tweaks like incorporating the car's angular velocity into the VR so Powers could maintain his field of vision.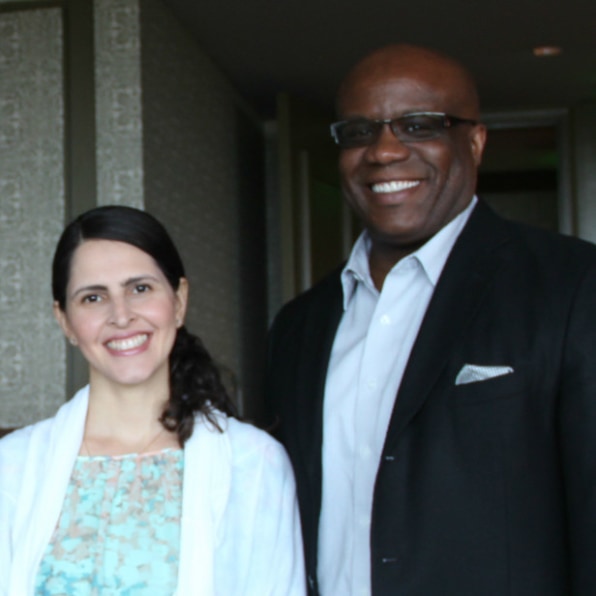 "It was definitely disorienting," says Powers. "The first time I did it, Adam was in the passenger seat looking down at his computer, and I was in the mask. We're in this huge, open parking lot. I'm following the course as I see it [in VR], going 5 mph. When we finished, he looks up and I take off the mask and we're 20 feet away from where we started. We were so shocked. This is all we traveled? It felt like we were five blocks away."
Such brand awareness campaigns work well for products like motor oil, which is purchased every five months, says Castrol head of U.S. marketing Daryl Benton. "We hope to build an impression in people's minds about how Castrol is different, so the next time they make a purchase, they'll choose it because they'll remember the things that make it better."