In 1977, when he was 22 years old, inventor Alex Lidow had the sort of eureka moment most techies would kill for. While in graduate school at Stanford, Lidow co-invented, along with Thomas Herman, a type of device called the HEXFET power MOSFET that would make his family's old company, International Rectifier, more than $930 million in royalties. And it turned Lidow's grandfather, a Lithuanian Holocaust survivor, and his father, who fled Berlin in 1937, into important players in the hardware industry.
Now, with the winds of history at his back, Lidow is embarking on a new mission: He's trying to do nothing less than upend the tech industry's reliance on silicon.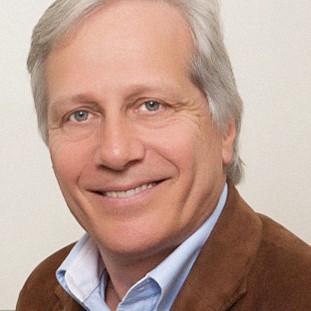 Lidow, 60, is currently head of a company called Efficient Power Conversion, and is one of the tech world's loudest advocates for making transistors and semiconductors from gallium nitride. Silicon is traditionally used for the transistors and semiconductors on which the technology industry relies. This is an amazingly lucrative business: according to the Semiconductor Industry Association, which represents U.S.-based firms, the worldwide semiconductor industry was responsible for approximately $335.8 billion of sales last year alone.
Gallium nitride (GaN), which has been used by hardware companies since the 1990s, conducts electricity better than silicon but has historically been expensive to produce and use. But thanks to sharply declining production prices, EPC is betting gallium nitride can fuel a tech revolution for everything from wireless electrical chargers to drone aircraft to industrial electronics.
Lidow asserts that if you count government, bank, and corporate financing, there is more than $975 million already invested in gallium nitride for power use. While this is small potatoes compared to the money invested in silicon for such purposes, it's a considerable opportunity for emerging companies.
Gallium nitride is also at the heart of a fierce professional battle. That's because Alex Lidow grew up to become International Rectifier's longtime CEO, but, in a swirl of controversy, he and his father both departed the company within a year of each other. The official story is that Lidow resigned from International Rectifier after an internal investigation showed accounting irregularities at a subsidiary company overseas. But he told Fast Company that he was, in fact, forced out.
"I was fired from International Rectifier," Lidow says. "I had no employment contract or golden parachute or non-compete after my father was also pushed out a few months later. I was 52 years old and essentially had to start over. I went for the thing I always dreamed of since grad school: replacing silicon. That's what I went for–the biggest market."
International Rectifier and Lidow filed countering suits against one another regarding Lidow's contentious departure, before settling out of court in 2013. Under the terms of the settlement as published in 2013, EPC has to pay International Rectifier royalties until this year; other terms of the agreement are confidential.
Less diplomatically, Lidow told the Los Angeles Business Journal, "I am going to go after their gut. I'm their worst nightmare." EPC's main product line, a series of transistors and integrated circuits aimed at hardware manufacturers based on GaN instead of silicon, is designed to compete directly with International Rectifier.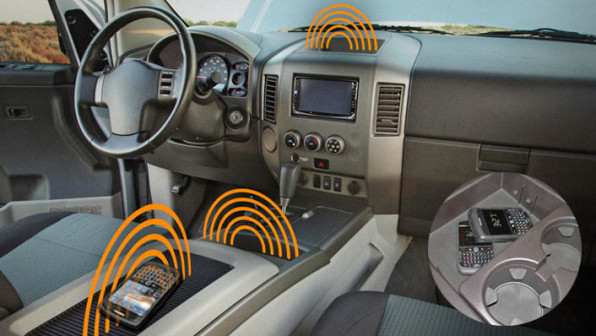 When I arrived earlier this year at EPC's office, in a tech-heavy corridor of low-slung office buildings just south of Los Angeles International Airport in the suburb of El Segundo (defense contractor Raytheon and gaming publisher Square Enix are nearby neighbors), Lidow proved, not surprisingly, a passionate partisan for gallium nitride.
"There's a tighter chemical bond between gallium and nitrogen [than silicon]," Lidow tells me. "As a result, you're able to make devices that are smaller." This can be quite useful for products as diverse as wireless chargers for computers and smartphones, and LIDAR navigating devices for autonomous cars and drone aircraft.
One challenge EPC and their other rivals face is the fact that silicon is so well entrenched in the semiconductor business. At the moment, discussions of the virtues of silicon versus gallium or other alternative materials are largely academic or restricted to small corners of the hardware business. Silicon-based semiconductors and transistors benefit from an existing and massive supply chain, infrastructure, and network of vendors.
Lidow appears undaunted by this fact. His office is filled with demonstration chips and brochures, many of them in Chinese and Japanese, created for the foreign manufacturers that make up a large percentage of the company's customer base. EPC's cofounder is a Taiwanese entrepreneur, Archie Hwang, and many of the company's customers are in Taiwan, China, South Korea, and Japan. According to Lidow, more than 50% of the company's purchases come from the East Asian market.
EPC is one of several players in the gallium nitride chip space. Other companies include GaN Systems, Cambridge Electronics, and Navitas Systems. Building GaN-based chips and systems is still in its relative infancy, however; although gallium nitride transistors are now reportedly cheaper than their silicon counterparts, silicon has a long lead in terms of research and development, customer comfort, and production infrastructure.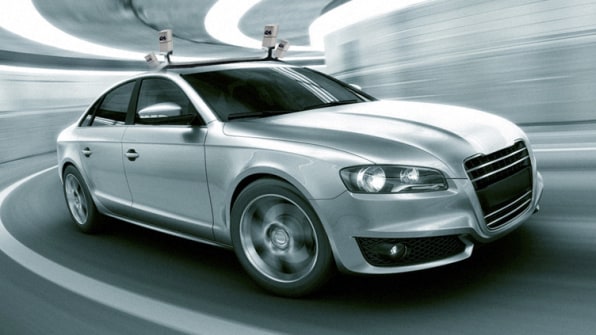 When Hwang and Lidow launched EPC in 2007, they started the company essentially from scratch. Lidow was broke but had a business model and long experience in the field; Hwang provided an undisclosed seed amount of funding and access to underused silicon foundries for production. After Lidow gained access to money that had been frozen as a result of the legal issues between EPC and his old company, he eventually invested in EPC as well.
"I think the advantage of being poor is that we did a lot more for a lot less," Lidow says. One example of this is his company's emphasis on small and relatively underserved emerging technology verticals such as wireless chargers. His company now produces approximately 100 products for over 500 customers.
And gallium nitride is being used for new purposes as diverse as Patriot missile systems and LED lights.
Lidow says his company has captured more than 90% of the emerging gallium nitride market. He still has a long way to go to seriously challenge silicon's dominance in tech–but his firm is off to a powerful start. The real question is what will happen in coming years as wireless charging, autonomous cars, and drone aircraft–all areas in which gallium nitride are used–become more commonplace. Silicon Valley, it seems, might just have to make more room for non-silicon materials.