If you're under the age of 35, chances are you don't really remember what truly high-definition music is supposed to sound like.
Instead of buying expensive stereo equipment for their homes, the average millennial is glued to his or her laptop, listening to music on Spotify and watching videos on YouTube. While the Internet has made it very convenient to find the latest hit song and listen to it on repeat, the sound quality of that song is going to be pretty darn low. By the time a song ends up in digital audio format, it carries as little as 3% of the original sound waves captured in the studio.
"Digital audio, from the time of its inception, was never a refined technology," says Larry Ryckman, who has engineered the music of artists like Madonna, Michael Jackson, and Aerosmith. "Digital audio was first created with an algorithm that turned analog sounds from a speaker or headphone and converted it into a digital file. No one has ever stepped up to try to make digital audio sound better at its core."
This is exactly the problem that Ryckman is trying to tackle today as the CEO and cofounder of AfterMaster, an audio technology company that is hoping to boost digital sound quality.
He's recruited some of the hottest names in the music business to turn this dream into a reality. Among them are pop sensation Justin Timberlake, who came on as a coowner last November. Another key member of the team is Rodney Jerkins, an eight-time Grammy Award-winning producer with a discography that includes the songs of Lady Gaga, Beyoncé, Jennifer Lopez, Whitney Houston, Britney Spears, and the Black Eyed Peas. (Jerkins recently worked on Sam Smith's award-winning song "Stay With Me.") Both Jerkins and Timberlake will be helping AfterMaster define its sound, which is a highly subjective process.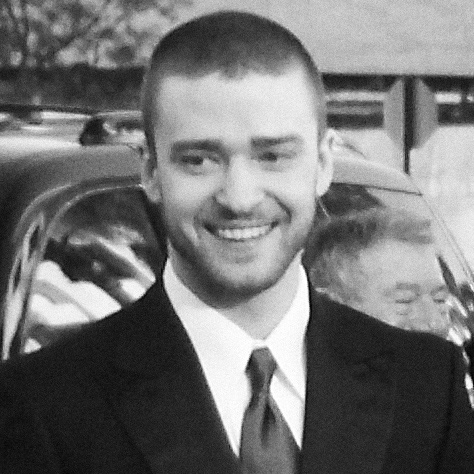 AfterMaster's chief engineer and cofounder, Shelly Yakus, is one of the best-known mixers in the industry, having engineered recordings for artists such as John Lennon, Stevie Nicks, Tom Petty, and U2. "Within this team, we think we have a pretty good sense of how music is supposed to sound," Ryckman says.
So what exactly does AfterMaster do? Its biggest innovation has been to reconfigure the original digital audio algorithm in such a way that sound comes across as more robust. It offers a studio remastering process called ProMaster that is significantly less expensive than similar recording technology on the market, with the aim of democratizing the recording process by allowing independent artists to create music of the highest quality. "We've found a way to make all-digital audio louder, clearer, fuller, and deeper," Ryckman explains. "This is very important because digital audio is basically flat."
It has taken the better part of a decade for the AfterMaster team to arrive at this formula. Several years ago, they had a breakthrough that improved the quality of audio sound considerably, but it involved a very large processing system that took up a lot of memory and was very slow.
But AfterMaster is not just focused on recording artists; it is interested in boosting the quality of digital audio for consumers, as well. Last year, AfterMaster collaborated with ON Semiconductor to work on transforming this algorithm into a more practical and commercially viable audio boosting technology. Together they have developed a minuscule computer chip that debuted last month, and that can be inserted into any digital audio product–from a cell phone to a computer sound bar to a hearing aid–to boost the quality of sound. AfterMaster is currently working to build partnerships with companies to insert this chip into their products. While Ryckman won't currently disclose the names of these companies, as negotiations are ongoing, he says they are in the vein of Sony speakers or Samsung phones.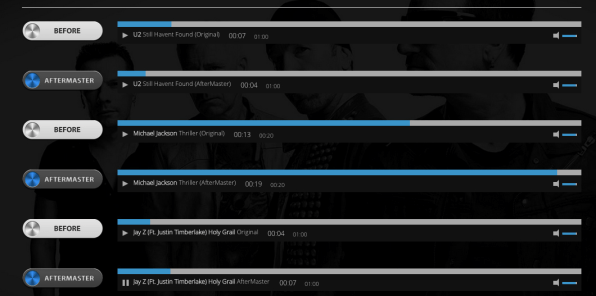 AfterMaster offers examples of songs before and after they have been remastered with the technology. To an untrained ear like mine, this new technology does make a difference in the quality of music you hear on your computer. The music I heard sounded more three-dimensional and there were more subtleties in the sound. (You can hear for yourself: The AfterMaster site has before and after examples from U2, Michael Jackson, Jay Z, Taylor Swift, and others.)
But the music doesn't necessarily approximate the sound quality you would hear at a live event or in a music studio. And AfterMaster isn't trying to replicate the live experience. Instead, it's all about improving the quality of digital audio files, creating a flexible solution that can be implemented across existing consumer products.
AfterMaster isn't the only company trying to tackle this problem. Throughout the music industry, people are trying to improve the quality of music at different stages in the process. Three years ago, Apple launched an initiative called Mastered by iTunes to improve the quality of audio for digital downloads through the iTunes platform. Around the same time, Chris Estes, a Nashville-based entrepreneur, developed a new approach called CLASP that allows artists to record music on analog tape, then convert it digitally to retain more of the sound spectrum. AfterMaster's technology is distinct from these other approaches because it can be incorporated into any existing electronic device at a relatively low cost.
Will AfterMaster succeed in retraining the millennials' ear to appreciate high-quality sound? Much of this will have to do with whether consumer product companies are willing to sign on and include AfterMaster technology in their products. AfterMaster is also hoping to launch its own line of electronic products in the near future. It's possible that over the next couple of years, we'll come to expect our computers to generate richer, more robust sound. When that happens, it'll almost be like having Justin Timberlake in your living room. And who could say no to that?