Last month was Testicular Cancer Month (didn't you get our card?) and Australian charity The Blueball Foundation says that Australian men are 21% more likely to get testicular cancer than the rest of us. The disease is 97% curable when detected early, but not enough dudes perform the proper self-fiddle test.
Instead of creating a traditional ad campaign to help raise awareness, the foundation and agency M&C Saatchi Sydney, decided to, um, pull off a new kind of branded content. They teamed with adult film studio Digital Playground to create a PSA that would surprise the 70% of Aussie men who watch porn online.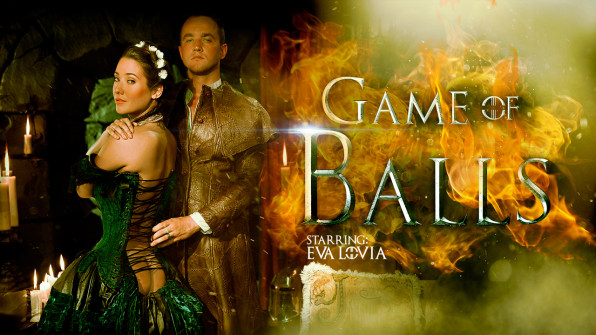 In the middle of Game of Thrones-themed porno Game of Balls (which debuted to coincide with the season 5 premiere of slightly less porny actual Game of Thrones), star Eva Lovia suddenly takes a break to talk to the camera and demonstrate a proper testicle check on her co-star, then points viewers to the Play With Yourself campaign site.
Despite no traditional PR to tip off the reveal, according to the agency, word of the mid-movie message spread far and wide, nabbing more than 1.5 million views and 200,000 visitors to the site.