Matthew Slotover and Amanda Sharp started Frieze in 1991 as a small arts and culture magazine. Today, it's an art-world empire, with two successful publications and annual fairs on two continents that draw some of the biggest names in contemporary art. Theirs is a success story 23 years in the making, but soon they'll give it all up–or at least a big chunk of it.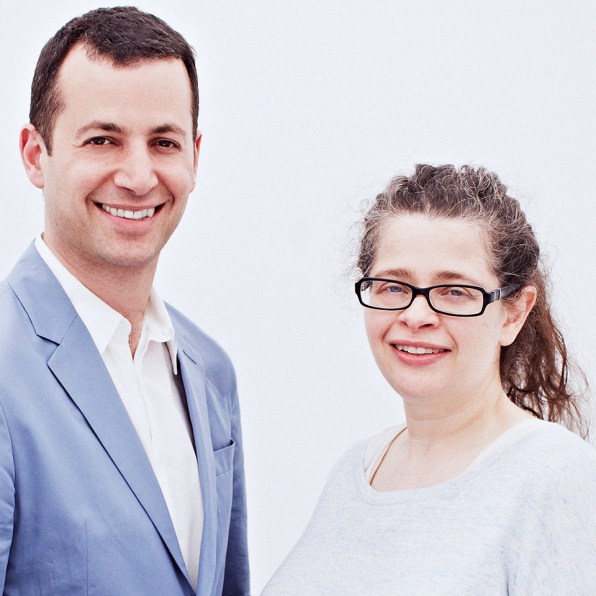 After this year's Frieze New York art fair, which starts this Thursday and concludes on Sunday, Slotover and Sharp will step down from their roles as directors of the fair and give control to Victoria Siddall, the current director of Frieze Masters, the arts fair division focused on casting historical art in a contemporary light. (They'll retain the title of co-CEOs.)
Siddall has been with Frieze since 2010, and, according to both Slotover and Sharp, has all the attributes of a true visionary. However, finding the right candidate to take over your business is only half the issue–it's knowing when to let go in the first place that's crucial to pushing your business forward.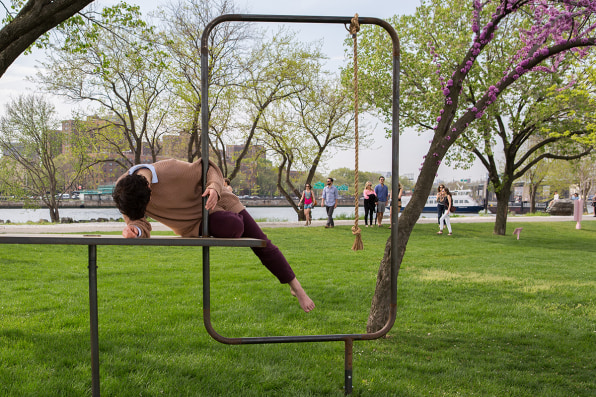 When to hand over control of the business you've worked so hard to build is a difficult decision that forces you to separate sentiment from logic: Are you holding on too long because you're emotionally attached to what you've built, or because you've convinced yourself you're the only person who can do the job?
"We were at a point where we had been doing something for quite a long time and it was very familiar and you don't want to get to the point where you're just calling things in and doing them by rote," Sharp says. "Nor do you want to look at the same problem 10 times, because how much added value can you bring to the table when you're trying to solve the same problem continually?"
However, Slotover and Sharp both agree that stepping down as the Frieze arts fair directors wasn't due to feeling burnt out.
"We wanted to hand it over to someone else before that happened," Slotover says. "It's been 12 years with us as directors, and I think after that length of time in a business that constantly needs new ideas and creativity–a fresh eye is always a good thing."
At some point, Sharp says, "We had to take a hard look in the mirror and say, 'Maybe we're not the best people to be doing this at this point in time.'"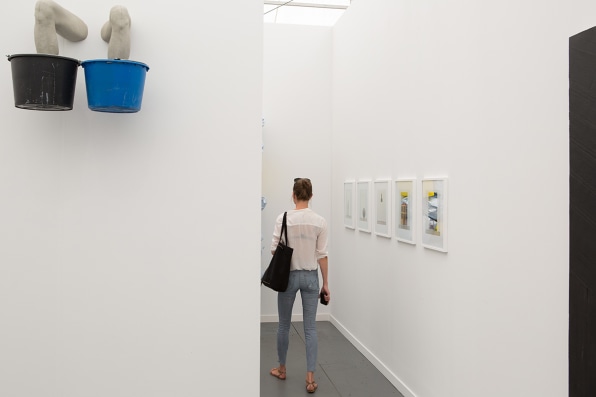 Once you've made the decision to step aside, it's time to assess the state of the company. Take yourself out of the equation: What functions need to be performed for the company to continue thriving? Once those are clearly defined, "it becomes less about the individuals and about the role," says Sharp. Before naming Siddall as their successor, she and Slotover established protocols for how important decisions would be made, and established metrics so that it would be very clear to them–even if they were no longer involved in the day-to-day workings of the fair–whether or not Frieze was on track.
But, Sharp is careful to note, support doesn't mean backseat driving.
"It's scary to let go of something not only because you might worry about how it does," she says. "But you've got to be so careful not to get back into stepping in, demoralizing people by looking over their shoulders–you've got to be very clear that your way is not necessarily the only way or even the best way."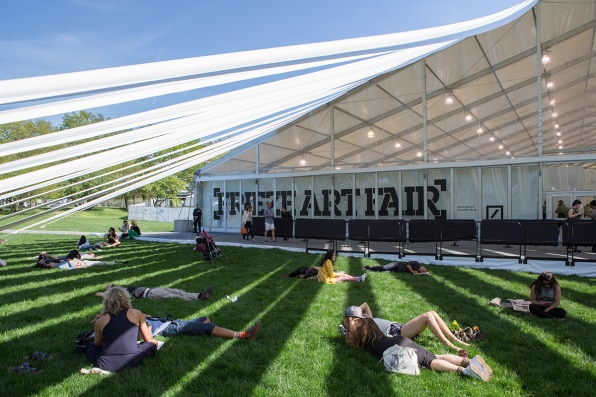 If there's one thing scarier than handing over the keys to someone else, it's figuring out what you are going to do next.
"[We had to] step back and think about what challenges we wanted in life, where our passions lay, and think about how we wanted to grow–and to really be honest with ourselves that perhaps where our strengths lie is starting things," says Sharp.
Stepping away from your business is rarely an easy decision to contemplate, let alone execute–but pulling back can also be an opportunity for personal and professional growth. To help gauge where their attention should be refocused, Slotover and Sharp asked the Frieze staff for suggestions on what the two of them could do next to build the company.
"It's a real psychological question for the brand: What do we want to be doing with our lives? What are our priorities? Do we want to do something great for society or do we want to find something profitable?" Slotover says. "We did two days where we asked the staff, 'What do you think Frieze should do?' And together they came up with a huge list of 20 ideas, and it was fantastic because many of them were things we thought about already, but it was good to have those verified by our staff."
Slotover and Sharp have yet to finalize their next steps, but they're confident that those steps will be productive.
"It's important that whatever we do next really does feel like it's expanding on what Frieze has done to date," Sharp says. "It's something we will enjoy and have fun doing, that benefits what we already have and that pushes us so we can learn new things while we're doing it."