Last month Heineken tweeted that it had saved €75 million ($83.8 million) over the last six years by using less energy and water in its breweries. Like many people, I was intrigued. So I decided to find out how they did it and if others could follow their lead.
This wouldn't be possible for every company: The Amsterdam-based Heineken, after all, runs a huge operation. It has 160 breweries in 70 countries and is one of the top three beer producers in the world, alongside SABMiller and Anheuser-Busch. The amount of barley, hops, and water that Heineken's beer production requires not only commands a ton of energy but also impacts farming communities globally.
When I inquired about the savings figure at Heineken, a corporate relations representative there was adamant that I receive its 2014 sustainability report in the mail. That seemed a bit inefficient and not super green, but sure. I was surprised to find a small stack of recycled, Heineken-branded coasters, instead of a report intended for shareholders.
The first coaster read: "This is the sustainability report," and included instructions on how to use a mobile app called Blippar to scan either the coaster or a standard Heineken bottle to redirect the app to the company's online sustainability report. The message was clear: Heineken doesn't just want shareholders to know how green its business is; it wants to directly involve consumers in a conversation around sustainability.
It turns out that the €75 million savings come from Heineken's long-term sustainability program, "Brewing a Better World." Started in 2010, the program has been continuously monitoring the company's improvements in its sustainable business practices against 2008 benchmarks. Heineken will reassess its progress every three years until 2020, but 2015 is a major milestone year for the program.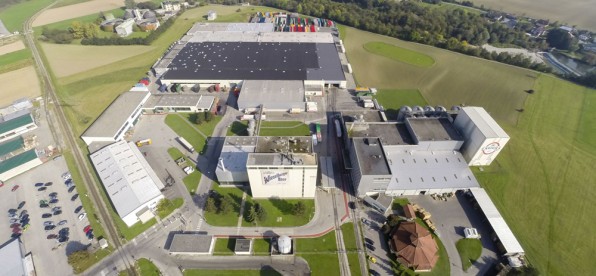 By the end of last year, Heineken had already surpassed some of its "Brewing a Better World" program's 2015 and 2020 goals. Compared to 2008 levels, Heineken reduced its breweries' water consumption by 23%. Buoyed by this early success, Heineken has tightened its 2020 water consumption targets even more: from 3.9 liters of water per liter of beer to 3.5. In addition, Heineken reduced its breweries' CO2 emissions by 30% compared to 2008, beating its 2015 targets one year early.
Heineken is making some green investments, transitioning to using more solar- and wind-powered brewing equipment as well as using greener cooling agents in their breweries. According to Peter Jonkers, green brewery program manager at Heineken, operators in Heineken's breweries worldwide have been constantly measuring the energy consumption of their brewing equipment, trying to beat an internal "utility benchmark model."
Heineken's virtual model uses historical energy consumption data from all of Heineken sites, combined with local climate circumstances and existing brewery equipment conditions to simulate baseline energy usage levels. Heineken could then quantify the breweries' actual energy consumption intensities, versus the model's, into a cost-savings figure.
Though small changes are responsible for saving the €75 million. The biggest cost-saver, Jonkers says, is keeping on top of the equipments' maintenance. "The savings isn't a question of setting up new machines; it's really a question of good maintenance and engineering," says Jonkers. A lot of businesses looking for short-term profitability will take a shortcut by saving on maintenance costs, he says, but it causes bigger problems in the long run.
Along with reducing water consumption and reducing CO2 emissions, the "Brewing a Better World" campaign has set out to more sustainably source raw agricultural materials and advocate for consuming alcohol responsibly—the latter being most visible through its "Dance More, Drink Slow" campaign. This year, Heineken is widening the program's focus further into two new areas: cultivating its relationships with local communities and promoting health and safety wherever Heineken is present.
Heineken knows its sustainability program's branding opportunity is much more valuable than any cost savings it will inspire. For perspective, saving on energy over the last six years amounts to little more than €1 million in savings per year for the company, which grossed €19 billion in revenue in 2014. My new coasters are evidence of Heineken's obsession with marketing.
This year, Heineken will receive the equivalent of the Palme d'Or for the advertising industry: the "Creative Marketer of the Year" award at the Cannes Lions International Festival of Creativity. Naturally, the company is milking the "Brewing a Better World" program for all of its marketing potential. Next up on Heineken's marketing horizon is its #Legendary7 campaign. (All of my Heineken coasters boast the #Legendary7 hashtag.)
The "Legendary 7" is Heineken's pick of seven farmers across Europe that Heineken buys its barley and hops from. Through its campaign, Heineken aims to engage consumers in the farmers' sustainable farming practices, mainly through a dedicated mobile app. There's even a selfie function.
"Sustainability is often seen to be complex and inaccessible for consumers," said Mark van Iterson, Heineken's global head of design, in a statement. "However, sustainability is at the heart of all that we do and we wanted to find a way to encourage consumers and all our stakeholders to easily engage with Heineken's Brewing a Better World programme."
The "Brewing a Better World" campaign's marketing strategy has recently drawn attention from the academic world. Forest Reinhardt and José Alvarez, professors at Harvard Business School, studied Heineken's "Brewing a Better World" initiative with HBS students this spring, based on a case study they wrote last year with researchers Tonia Junker and Daniela Beyersdorfer. In the study, they investigated how Heineken could better communicate how sustainably sourced its ingredients are, given that the supply chain isn't 100% sustainable. Heineken was flattered HBS studied its program, in any case.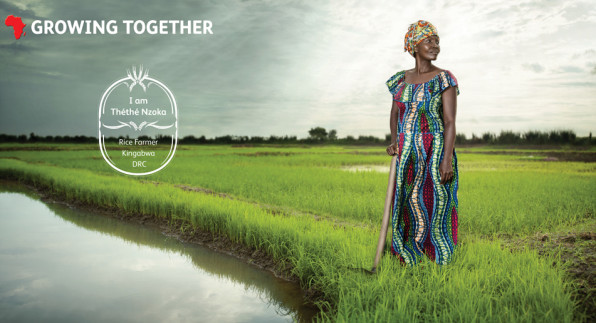 Moving forward, Heineken will focus more on implementing its sustainable sourcing strategy in the developing world, through a partnership with the UN Industrial Development Organization. Jonkers says Africa will be a focus. Currently, Heineken owns 56 plants in 20 countries there, and the African market makes up 20% of Heineken's business. The company's Growing Together campaign showcases some of the work it has already been doing in a few sites in Africa, boosting local farming practices.
"Brewing a Better World" may also be brewing a better Heineken. While Heineken has been reducing it water consumption and CO2 emissions since 2008, its production and revenue numbers have steadily increased in the same period. Last year, Heineken grossed €19.2 billion in sales and produced 18.1 billion liters (4.7 billion gallons) of beer. That's a 24% increase in beer volume since 2009, when the company took in €16.1 billion.
For the most part, my #Legendary7 coasters have served their main function, giving friends a place to put their drinks when they weren't holding them. But we actually did start talking about the environment, sustainability, and what it means to be "green." Chalk another one up for marketing gimmicks.