You're a busy businessman with busy businessman things to do. Meetings, phone calls, emails, Vines, steak dinners, and the finest wines available to humanity, buy, sell, buy, sell.
But it all doesn't leave that much time for recreation. Quiksilver in Japan and agency TBWA\HAKUHODO decided to do something about that by creating a wetsuit that doubles as a business suit. For real. The True Wetsuit features a jacket and pants made from two-millimeter super high-stretch jersey neoprene, and the shirt is made with "dryflight" fabric made by Quiksilver and 3M for superior water repellency.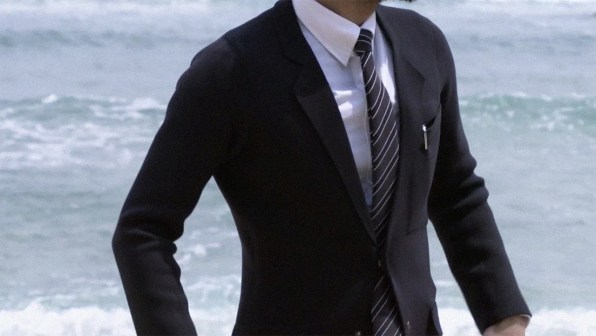 Japanese surfers can get their own made-to-order True Wetsuit online, which includes a jacket, pants, shirt and tie, for about $2,500 (USD) and takes about two months for delivery. After that, you'll be ready for every kind of board meeting.