Friday Night Lights has been off the air for years. Both Coach Taylor and Tami Taylor have moved on to other shows. While this moment in pop culture history doesn't seem particularly ripe for a parody of the dearly departed series, Amy Schumer uses its premise as a springboard to an indictment of rape culture in organized sports.
Last night's third season premiere of refreshingly female-centric sketch show Inside Amy Schumer packed a punch with "Football Town Nights." It starts off as a note-perfect spoof of the source material, with Josh Charles subbing in for Kyle Chandler and Schumer putting down a heroic amount of wine in Connie Britton's stead. However, things quickly take a turn and the sketch ends up as something of a spiritual sequel to last year's brilliant "Very Realistic Military Game," which also took a roundabout route to talking about rape. Both sketches are incisive, well-constructed, difficult to refute, and, miraculously, very funny.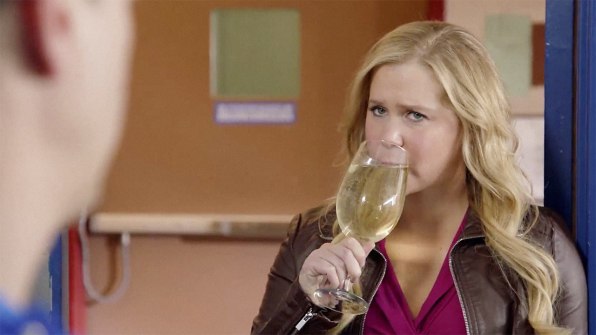 With a fourth season renewal announced just before the third season premiere, it looks like we'll have even more smartly provocative sketches like these to look forward to next year.