The words "laundry" and "fun" are rarely joined. But a new interactive music video from Unilever detergent brand Skip might just bring those two worlds together.
Set to Janelle Monáe's "Tightrope," the video allows viewers to swap the outfits of five dancers and get laundry tips, as the video seamlessly plays on. With agency BBH London, "Skip Dance" was created by Luis Cerveró, who directed Pharrell Williams' "Marilyn Monroe" video, and cinematographer Alexis Zabé, who worked the camera on Williams' "Happy."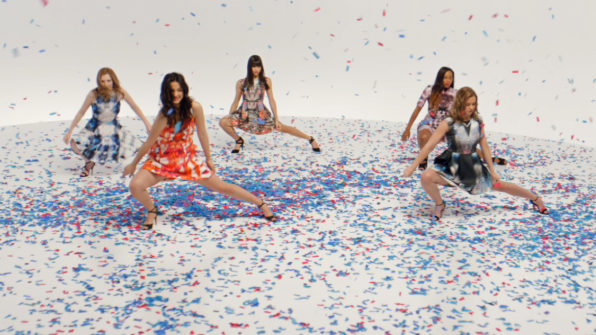 According to the agency, the routine was shot nine times (one for each wardrobe change) and just as the dancing had to match from one outfit to the next, the camera movements were identical between takes by being programmed to replicate with motion control camera technology.
It's a fun, impressive project for a few reasons, not the least of which being that it makes you want to dance while letting you know to wash your jeans and black clothes inside out.
Check out the making-of below, and experience it here.