A lack of ambition isn't the problem. There is no shortage of women who aspire to lead.
The problem, according to a new report from career management company Right Management, is that many women seeking career advancement don't have women in their lives that can serve as professional peers and confidantes–"real models" who can empathize with their journeys and provide support.
The report, titled "When Women Lead Businesses Do Better", details the steps businesses can take to counter the "exodus" of women from corporate jobs in favor of entrepreneurship. It predicts that by 2018, one-third of all new jobs created in the U.S. will come from female-owned businesses. While the rise of women entrepreneurs is in some ways a triumph, their reasoning for switching to self-employment often stems from distaste for established, male-centric corporate culture.
In the spirit of being real models, four women leaders share their secrets to climbing the corporate ladder–and in some ways, dismantling it.
Mara Swan, EVP of global strategy and talent at ManpowerGroup and brand leader for Right Management, previously served in senior HR roles at beer companies Miller and Coors. She says one of the most important things she did to hold her own in a male-dominated industry was to stay true to herself. "I made it clear: I'm not going to dress like a man; I'm not going to take on golf to get ahead; I'm not going to sit at the bar and drink 20 beers," she says.
She also deploys humor when she feels undermined. If she says something in a meeting and a man immediately paraphrases her without giving her credit, Swan will retort sarcastically, "Oh, thank you so much for restating what I just said."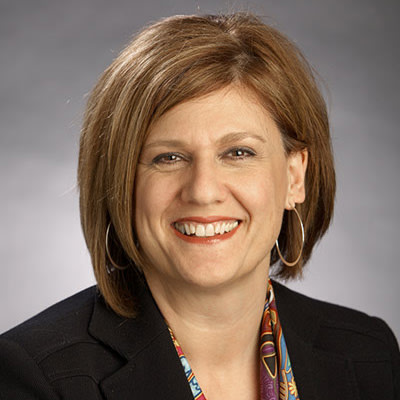 At ManpowerGroup, Swan says a new program has launched to train women identified as potential future leaders and give them the skills they will need to thrive in a senior role. "A lot of people say, 'I want to hire a woman, but she's not ready,'" Swan says. "You have to be actively managing the pipeline."
Reaching a senior position requires skills, perseverance, and luck, says Tonit Calaway, VP of HR at Harley-Davidson. During her time as a corporate counsel, a new CEO was hired from outside–he was separate from the existing leadership. He heard about Calaway and recommended her for a promotion. "A fear of failure deters us," she says. She says many managers worry that if they hire someone who's inexperienced (albeit talented), their colleagues will judge them.
Carole Watkins, chief HR officer at Cardinal Health, has a similar story. "When my current position opened, I didn't raise my hand," Watkins says. She thought she only met half of the job criteria. But Cardinal's chief administration officer walked into her office and said: "I want you to consider this. We'll figure out how to get you that experience."
While many strategies toward promoting women leaders are qualitative, one of the areas Lynn Utter, former COO of Knoll, says she focuses on is analytics. "Most organizations are afraid of their own track records for seeing women excel," she says. "We all have to be much braver. It's not about indicting anybody. It's about learning."
Calaway has prioritized looking at gender and ethnic diversity within Harley-Davidson's contractors and vendors. "Work is given to a ton of non-minority businesses, but we only get diverse vendors and companies to submit RfPs," she explains. Despite the uptick in women entrepreneurs, they are in competition with many male-helmed firms whose services were around first. "We have to think about those areas most people don't challenge and say, 'Hey, why don't we give this work to someone else?'" she says.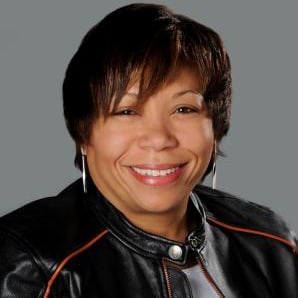 Throughout her career, Swan has noticed a transition from top-down coaching to a more networked mentoring environment. "While you can have formalized programs, you really have to have a culture where people feel that they share in the success of their peers," she says. Today, ManpowerGroup has coaching programs for both men and women.
Calaway refrains from using the word "mentor" or "coach," because she favors making hires over what she calls "shaping" others. She also values relationships that involve tension. "I like to call it a real, trusting relationship that happens to be between two women," Calaway says. She thinks it is more meaningful when women can support, but also challenge, one another.
Many leaders harbor unconscious biases. If a woman has just had a baby, that doesn't necessarily mean she won't want to take on travel responsibilities. "They think they're doing her a favor, but I used to have to say, 'Let her have that choice,'" Watkins says.
Utter identifies progress in flexibility–finding ways to keep women working part-time. But although she took maternity leaves when her children were born, she says she never fully stepped out of the workplace. "I had bosses and an HR team who worked with me," she says.
For Calaway, it's a double-standard issue: "I don't want any breaks because I'm a woman," she says. "The world and the economy are dynamic. If you want to come back to the workplace after taking a leave, keep your skills up to date."
Lydia Belanger is a freelance journalist who has written for Wired and Fast Company. She lives in Berkeley, California.