Parsons School for Design, one of the country's top design schools, announced this week that Burak Cakmak, previously Swarovski's vice president of corporate sustainability, will be stepping up as the new dean of the School of Fashion in August. He's taking over the position that Simon Collins, former creative director of Nike's Asia division, left in December.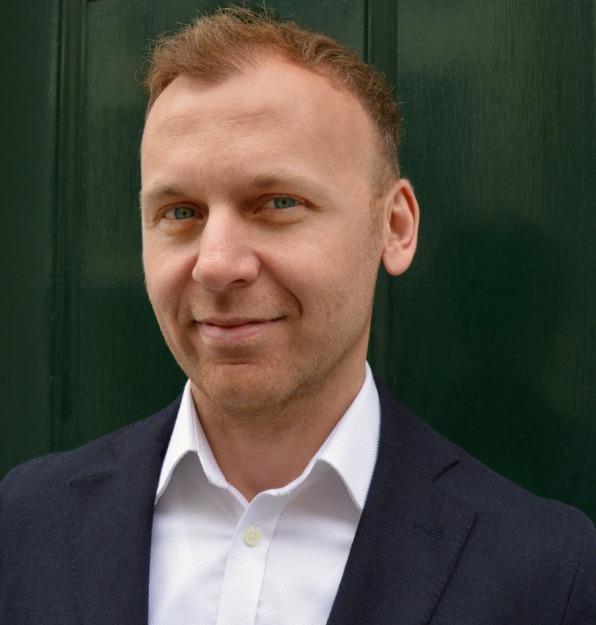 Cakmak plans to focus on incorporating social responsibility and sustainable design into the fashion world. He says sustainable practices are gaining more traction in a garment industry that tends to waste 15% to 20% of its materials. Before his stint at Swarovski, Cakmak worked as the general manager of MADE-BY Benelux, a nonprofit with a mission to make sustainable fashion common practice, in the Netherlands, where he oversaw sustainability practices for brands like H&M, Primark, Ted Baker, Tommy Hillfiger, Acne, and G Star. Cakmak was chosen for the deanship out of several hundred candidates, according to the school.
We caught up with Cakmak about his plans for his new job as Parsons Dean of Fashion, his thoughts on how sustainable design can help find solutions to climate change and poverty, and which contemporary fashion designers have the best sustainable practices.
How do you define sustainable design, and why is it important?
I think of sustainable design as intelligent design that considers the global impact of the creation process and final product, from material selection to final use. Sustainable design requires critical thinking for determining the purpose and desirability of the designed item. I truly believe the fashion industry is at a turning point, due to pressure on materials, an increasing population, and demand coming from the growing middle classes around the world. An intelligent design approach can play a role in updating existing business models to fit the realities of our time.
What do you think is the biggest challenge facing the world that sustainable design can help solve?
Design has always played a critical role in society and has been a key aspect of defining cultures throughout history. Sustainability is one of the key issues of our time. By definition, design aims to provide solutions for meeting human needs.
Two key challenges we face are the impacts of climate change and the need for ending poverty. Design can help define solutions for products that help reduce carbon emissions. We're also seeing solutions that help integrate populations into the economy and raise them out of poverty. I'm hopeful the future holds many more design solutions to help address the most pressing challenges.
What is the biggest challenge you're facing in your career?
Historically speaking, the biggest challenge has been to engage all kind of stakeholders–from business colleagues, including design teams, to suppliers and activists–to have a wider perspective on social issues and to recognize the role each of us plays in finding feasible solutions. We all tend to find it easier to work on challenges that are easier to address. I had to teach myself to have an inclusive long-term approach toward the complex challenges that businesses are facing today. Going forward, I'm hoping that, through education, we will equip future designers with the critical thinking required to influence culture and society.
What are your goals as new Dean of Fashion at Parsons? What do you hope to bring to the institution?
I aim to first listen and learn from the Parsons community about the amazing work they've done in evolving the school to stay a leading institution. I closely watch the evolution of the fashion industry and have in-depth knowledge of what it takes to run a fashion business–from design, product development, and business processes to branding and marketing. I hope to bring a sharp focus on the role of designers and how they can best succeed and become an influence for positive change.
Who are today's most innovative designers incorporating sustainable practices into their work?
I'm thrilled to be seeing a wider application of sustainable approaches to design compared with 10 years ago. There's Oskar Metsavaht, from Osklen, who's reinventing luxury materials and turning biowaste into garments as an alternative to exotic skins. Derek Lam's diffusion line, 10 Crosby, is introducing accessible designs made with sustainable materials, like hemp fabrics. Bruno Pieters, from Honest-By, has proven that it's possible to produce a garment that's 100% transparent to the end consumer. And Maiyet Brand has demonstrated that luxury can be achieved while elevating the artisanal skills of communities from the developing world.