The history of animal brand ambassadors is long and illustrious. Tony the Tiger. Aflac duck. Smokey the Bear. Geico gecko. Now General Electric and agency BBDO New York have unveiled an instant classic. Meet Invention Donkey.
Invention Donkey is an inch-tall talking donkey who grants invention wishes. You don't need to rub him for said wishes, but you can if you want. He's cute, friendly, and won't allow you to waste a wish on just another app. Look, when you're lucky enough to stumble upon a magical, if miniature, beast that promises to help you change the world, you need to think beyond Candy Crush.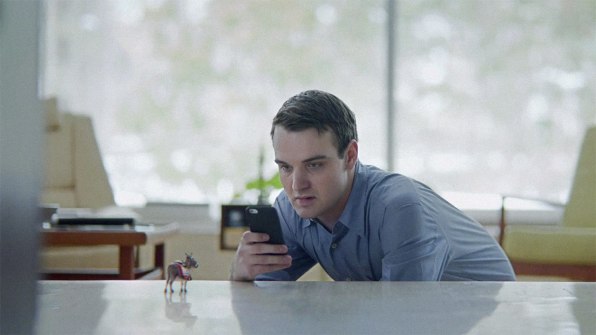 But to achieve a level of invention that could, say, help power the planet, Invention Donkey has the answer: "First, start planning this years ago. Build a massive network of think tanks, research, and facilities, hire brilliant people from all different arts and sciences, pile on the PhDs. . . . Turn garbage into power, run cities on jet-engine technology, and . . . create data-crunching windmills from the future. Then–poof!–it's done."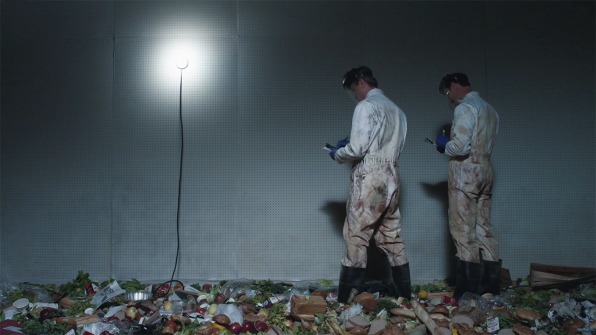 BBDO New York creative director and copywriter Tim Roan says the assignment here was to do something smart and fun that would get people thinking about GE in a fresh way. Being a 140-year-old multinational, the company isn't starved for brand awareness, but it goes to great lengths to bring the wide variety of industries and products it covers into perspective, while not boring or confusing people to tears. Whether it's talking about how to get successful-guy lighting for normal-guy prices, or subsea oil technology, they've been on an impressive roll, and the newest addition easily measures up.
"We can show specific examples of things they've made of the last few years, but the pure essence of that place is teeming with inventors," says Roan. "They invent the big, important stuff. But a lot of the innovation most often covered or talked about is stuff like apps. That's what people consider great contributions to mankind? So we're trying to lead the witness to think a bit different about how the big, important, difficult stuff doesn't happen with a snap of the finger. It takes unbelievable amounts of people, planning, foresight, and perspective."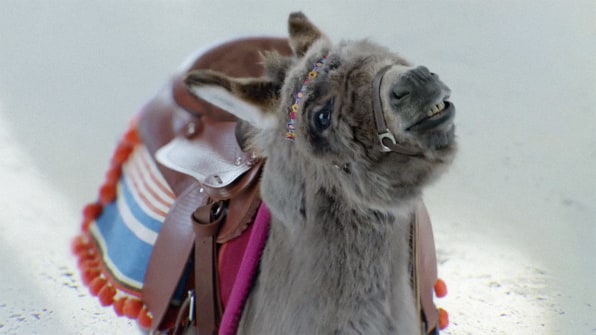 And maybe a little rub of the donkey.