Today is the day. Brands have been giddily anticipating the time when they can unleash their elaborate gags upon the world, like one big, happy, branded, wink-wink nudge-nudge. And now it's here.
For the most part, reactions tend to skew from an appreciation of fun and creativity, to a burning hatred of an insufferable show of going through the motions for the sake of . . . what? Either way, we still want a Google Panda.
Here are all the April Fools' Day brand pranks you could ever want at once.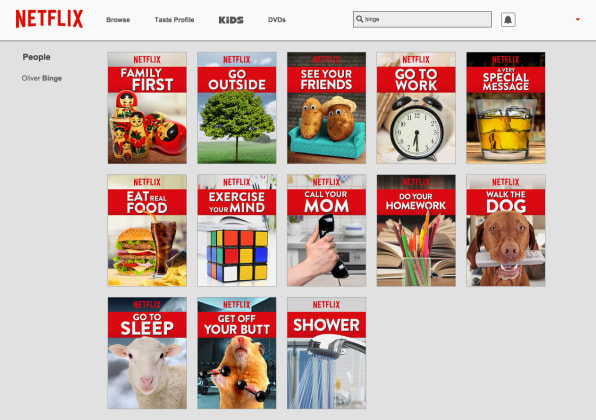 Netflix has taken binge watching to the mainstream. Years ago, only the most committed would become TV hermits, eschewing real life in favor of the warm embrace of a Battlestar Galactica box-set. Now your mom is cranking through three or four episodes of Breaking Bad in a single sitting. In an effort of civic and social duty, Netflix has dispatched actors from its original programs, including House of Cards' Michael Kelly, Bloodline's Linda Cardellini, Vincent D'Onofrio of Daredevil, and Selenis Leyva of Orange is the New Black, to star in a series of short PSAs to raise awareness about the perils of binge watching. If you stream more than two consecutive episodes of a show on April 1st, one of these special messages will appear. Take a shower, you stink.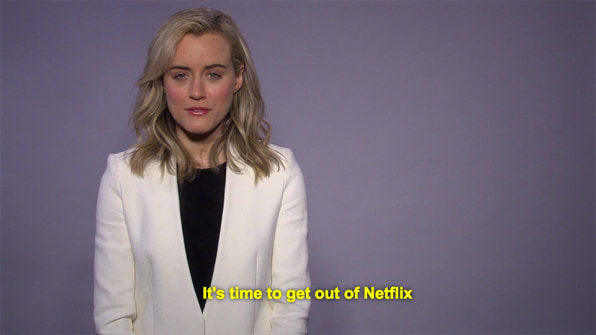 Why stand in line at the airport when you can sit?
Just like Voice Search, except now you're saying "OK Google" to an adorable stuffed bear.
For anyone who wants to play video games while swimming laps. Clearly you'd be a danger to anyone else in the pool, but who cares, now The Last of Us seems SO REAL.
Facing the future with a proven classic.
We knew the pizza company was committed to technology, but it goes to the next level with an autonomous pizza delivery system. The patented P.I. (Pizza Interface) intelligence can apparently figure out customers' coordinates via their smartphones to calculate the most efficient route of delivery. What could possibly go wrong?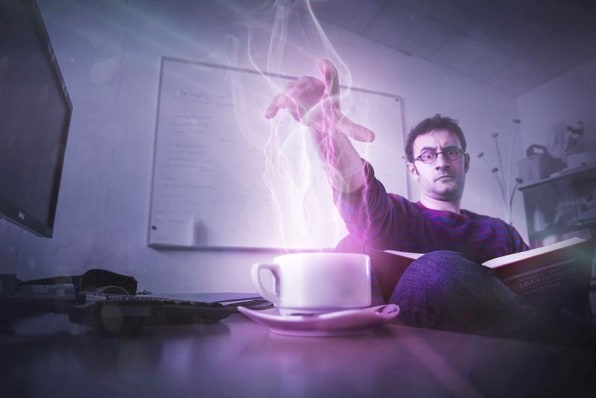 We always suspected. Now researchers at the Large Hadron Collider confirm it. CERN, the European organization for nuclear research, has confirmed the existence of The Force. "Very impressive, this result is," said a diminutive green spokesperson for the laboratory.
Selfie sticks are already a social pariah, so the shoe brand decided to integrate that utility into its product, giving you a less conspicuous way to capture that perfect pout.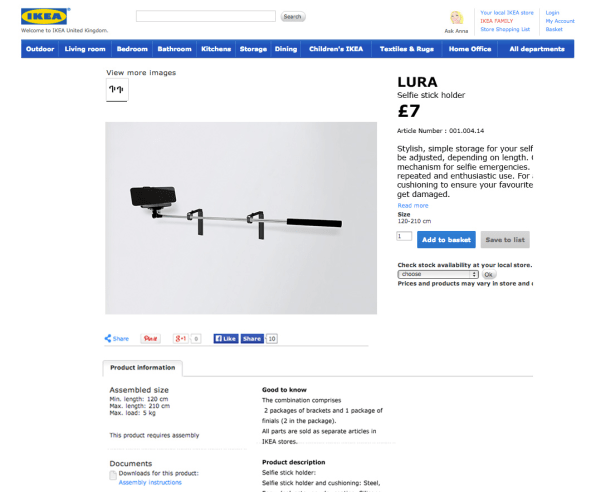 Speaking of those wretched vanity tools, Ikea decided to give people a simple, stylish storage option with its new Lura product.
The coworking startup now sets its sites on disrupting the public washroom industry.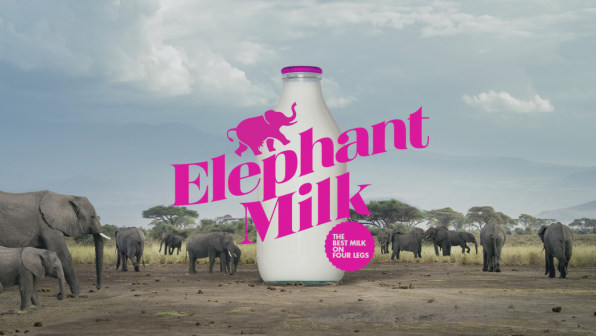 People love a good cow milk alternative. Witness the rise of almond, soy, and coconut milk. But what if you're not vegan, but just want another animal option? Goat's milk is soooo five years ago. Now there's a much bigger choice.
There's absolutely no reason that NFC payment technology should be limited to a card, watch, or any other object chosen by someone else. Time to put that decision in consumers' hands.
Not only did the online retailer throwback its homepage design to 1999, it also announced this completely unnecessary button for any product you use and need to reorder frequently. It's one-click ordering taken to its ridiculous extreme. The biggest joke of the day? It's real.