Fast Company's Most Creative People in Business share their favorite hometown restaurants, bars, shops, and activities in our new series in partnership with Aloft Hotels, Destinations Uncovered.
---
Miss Lily's is my favorite Jamaican restaurant. Located in Soho the scene is hip and filled with downtown NYC crowd and vibe. When you go try the jerk salmon but make sure you get the corn on the cob on the side. 132 W. Houston Street New York, NY 10012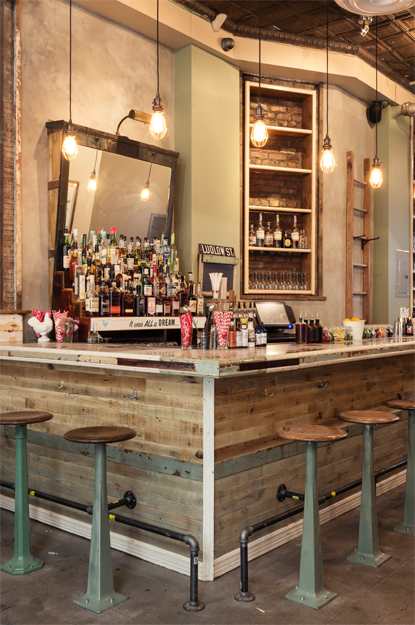 Sweet Chick is the spot for chicken and waffles. After moving to NYC from LA I couldn't find anything that compared to Roscoes House of Chicken and Waffles until I discovered Sweet Chick. Located in the Lower East Side it's a great place to grab brunch on a Sunday. 178 Ludlow Street New York, NY 10002 ; Brooklyn Location: 164 Bedford Avenue Brooklyn, NY 11211
Need I say more about the most famous venue in the world? From comedy shows to concerts and even to see the Knicks, you can find me in a suite or on the floor enjoying the festivities. 4 Pennslyvania Plaza New York, NY 10001
NeueHouse is little known in the city but it's the place I call my "work home". Located at 25th and Park NeueHouse is a private work space where you can find trendy, fashionable, jet setting entrepreneurs working away and closing deals. 110 E. 25th Street New York, NY 10010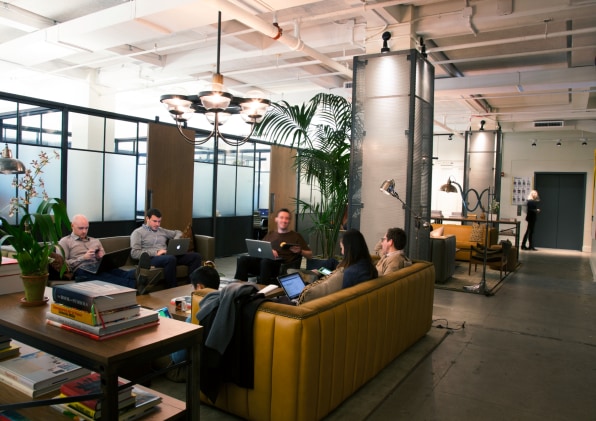 Gato is by far the best new restaurant in NYC! Run by well-known chef Bobby Flay, I give this place 10 thumbs up. It's a must try if you want great food and a taste of the NYC nightlife crowd… right before they head to 1 Oak. 324 Lafayette Street New York, NY 10012
This 40 mile tour with peddles on your feet might lead to a sore tush, but is one of the best experiences and ways to see all of NYC. Every year thousands of riders get together and exhaust themselves to see NYC… I loved it!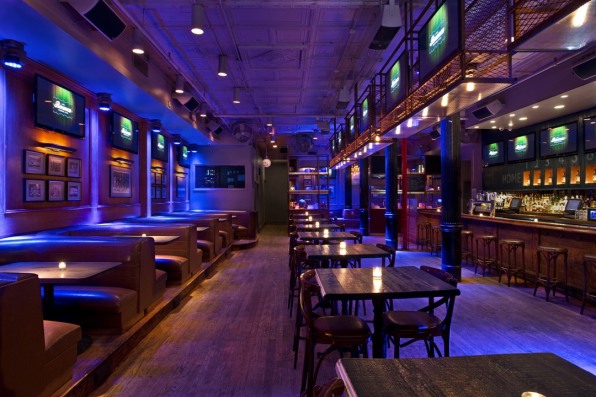 My good friend Cole owns this place, but I'm not shouting him out just because he's my bro. Bounce is the best sports bar in the city (move over 40/40). Bounce has the best atmosphere when you're ready to watch the big game or the Mayweather-Pacquiao fight. 55 W. 21st Street New York, NY 10010 ; 1403 2nd Avenue New York, NY 10021
Best drinks in town! When you're ready to go all the way James Bond "shaken not stirred" head over to Raines. It's a hidden gem and speak easy so make sure you ring the door bell once and never come alone. 48 W. 17th Street New York, NY 10011
More than just a place for baseball, it's hollowed ground. I was lucky enough to see Jeter's last at bat in person! Nothing like it! 1 E. 161st Street Bronx, New York 10451
Spoonbread Too is a Harlem staple. Soul food is its speciality; mac and cheese, catfish, cornbread…mmmm it's making me hungry just thinking about it. 366 W. 110th Street New York, NY 10025
Gregory Lowe II is an award winning mobile entrepreneur and CEO/Founder of Lowekey Media a new media company based in Manhattan, NY.
---
Do Greg's recommendations have you planning a trip to NYC? Check out Aloft Harlem, located in the middle of one of Manhattan's hottest cultural destinations. Experience the vibrant social scene at the W XYZ® bar, and enjoy local attractions like the Apollo Theatre, The National Jazz Museum and Central Park.