Christian, Jimmy, and Manolo have long ruled shoe lovers' closets. Now M. Gemi, an American-born women's footwear brand with Italian bona fides, is vying for that same shelf space. The company, which launches today, has found a way to deliver luxury-quality shoes at a fast-fashion pace and a fraction of the price by forming partnerships with Italian craftsmen and selling direct to consumer.
Founder and chairman Ben Fischman, who previously founded Gilt competitor Rue La La, gave Fast Company a preview of the M. Gemi's launch collection last week. Suede-fringed wedges, metallic-mule stilettos, snakeskin boat shoes: The conference table between us is piled high with examples of the company's initial products, all designed to walk the ever-shifting line between on-trend statement and timeless investment.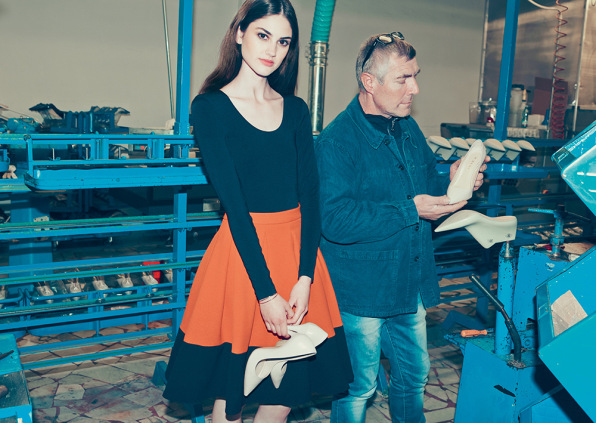 Fischman seems well suited to the job of digital shoe salesman; phrases like "majestically beautiful shoe experience" roll off his tongue with ease. Delightful, gorgeous, tremendous: No adjective is too mellifluous for describing M. Gemi.
"It's the highest-end materials, it's the highest-end assembly, it's the highest-end componentry," he says. "This is 100% Italian."
It's also 100% calibrated to mirror the vertically integrated business model that startups like Warby Parker, No. 1 on Fast Company's 2015 list of the world's most innovative companies, have pioneered. It's become a cliche to say, "the Warby Parker of X," and that's for a reason: Specialty retail, with its potential for higher margins and loyal, repeat customers, is luring e-commerce entrepreneurs in a wide range of design-related fields.
Fab founder Jason Goldberg, for example, has abandoned his ill-fated home goods startup and its flash-sales model, instead focusing on Hem, a furniture company that sells modern chairs and lamps at wholesale prices. Other founders have tried selling everything from men's pants to mattresses to makeup direct to consumer.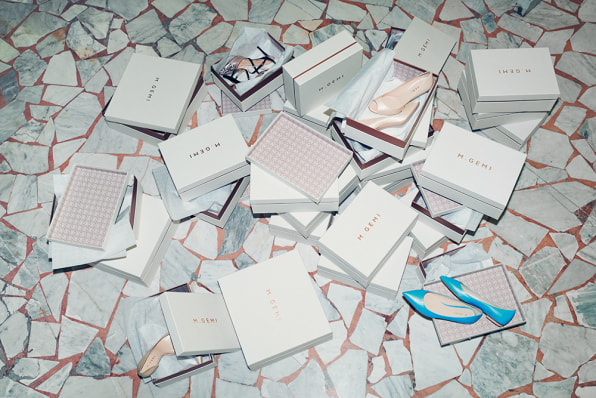 Fischman argues that making the soup-to-nuts specialty model work is art as much as science. "I think great retail is theatrical. I think great retail isn't about, 'always in stock,'" he says. "I shop at Amazon, and my wife shops at Amazon. But never, not once, have we been excited about it. True entertainment leads to engagement, and engagement leads to a great lifetime value."
For M. Gemi, that idea of entertainment is built into the company's product cycle. New shoe designs, priced between $128 and $298, will launch every week and be retired after three months. "You'll never see a shoe come back exactly; you might see an evolution of a shoe come back," Fischman says. It's hit "buy," or wait for the next batch to appear.
Adding to the game-style structure, M. Gemi plans to preview new shoe designs for two days, one month prior to their launch. Customers who pre-order will receive the shoe on the day of its official release–helping forecast demand, and in theory also sparking demand, via social media, as the proud buyer models her stylish kicks for all to see.
But these clever strategies will fall flat unless M. Gemi can solve the riddle of fit, the primary reason for shoe returns. Here, too, Fischman has a ready answer: custom M. Gemi "lasts," industry-speak for the wooden and plastic molds that shoemakers use to control shape and sizing. Each last–or "forma," in Italian–will be consistent from one design to the next, making it possible for customers to order with confidence that the new product will fit. "We're branding each of the formas with a name, so the client is going to learn which forma fits her best," Fischman says. "She's going to have tremendous confidence in knowing it's all going to fit."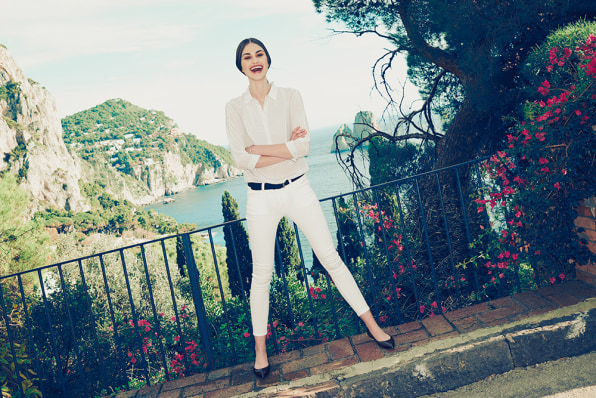 I couldn't help but wonder, as Carrie might say, that it was all feeling too good to be true. But then I hopped on the phone with Maria Gangemi, M. Gemi's chief merchant and namesake. Born in Sicily, she started her career as a department store buyer, fell in love with luxury footwear, and has been developing and merchandising women's shoes ever since. "It was the craftsmanship that attracted me," she says. "What they're able to do with leather—I think it looks like artwork."
Gangemi took the lead in convincing M. Gemi's first five factories to take a gamble on a startup partnership. "We work with small artisan factories. We select the materials together, and we work with their moda lista, who designs right on the last." Then, she says, "they hand-cut, they stitch, and they finish. Our biggest factory makes about 500 a day and has about 60 people working there."
Of the launch collection, Gangemi especially loves the Festa, with its flirty fringe, and the Poetica, which rises from a retro stacked heel. But, she adds, the best is yet to come: "Before, you put a spring or fall collection together, and you had to stop. But we can add a new color, or a new leather. That's the best part of the process: We can continuously explore all these new things."