A 25-year music-industry veteran, Jocelyn Cooper is responsible for discovering neo-soul pioneer D'Angelo (she signed him to her publishing company in '93), and empowering Cash Money to take Southern rap music mainstream (as head of Universal A&R). In 2009, she joined fellow music exec Matthew Morgan, cocreator of the black punk documentary Afro-Punk, to run a digital platform and annual festival of the same name, which celebrates and encourages risk-taking in music, art, film, and fashion. During her six-year tenure, she's helped grow the Brooklyn-based summer festival (which has featured performers like Janelle Monáe, Questlove, and SZA) from 2,500 to 90,000 attendees in multiple cities; secured brand partners such as MillerCoors, Nike, and Pantene; and negotiated Afropunk's Atlanta and Paris launches this spring. 
Fast Company: What is your role at Afropunk?
JC: I focus on new business, festival sponsorship, and Multiply, our marketing, content, and advertising agency that helps reach young, multicultural trendsetters and tastemakers. Occasionally, I help with booking the bigger acts for our events.
How do you decide which projects or talent to feature at Afropunk?
It's all about instinct—I have very strong opinions about what I like and don't like. Usually the concept for a new project comes from a blaring hole in the market, like Afropunk Presents the Triptych, a series of films we conceived when we couldn't find information on visual artists of color.
Afropunk's programming encompasses several different areas in music, art, and sports, from EDM to comic books to skateboarding. How do you thwart brand perceptions of what "Blackness" is?
Traditionally, marketers take a very monolithic approach when addressing us. They think black people only listen to hip-hop or only buy a certain type of clothing. But that is not how the real world works. So we have positioned Afropunk as a psychographic segmentation rather than a demographic one, which allows for a richer description of our consumer. We embarked on a seminal study that delved into our community's attitudes, habits, lifestyle, and opinions. For example, 68% of our community purchase books, 38% have passports, and nearly 40% define their race as multiethnic.
As the movement grows, how do you make sure it stays true to its roots?
At the core of everything we do is our 4 million–user online community. They not only comment on articles, but they vote for campaigns we run, discover new music, watch videos, engage in hashtag activism, and connect on- and offline. We have several Afropunk babies!
Multiply created the artwork and marketing campaign for [2014 festival headliner] D'Angelo's acclaimed album Black Messiah. How does that fit into Afropunk's mission?
I brought D'Angelo and Matthew together a year or two before the release to talk about visual concepts, but the real work started just two months before. D'Angelo and his team loved the "Hands Up" photo and short film that our partners shot at the festival. With lyrics like "All we wanted was a chance to talk / 'Stead we only got outlined in chalk" and "Sons and fathers die / soldiers, daughters killed / question ain't do we have resources to rebuild / do we have the will?" the record is everything that Afropunk stands for. It sparks dialogue about assessing privilege, maps out how we navigate through the world, and stands up for what our community believes in.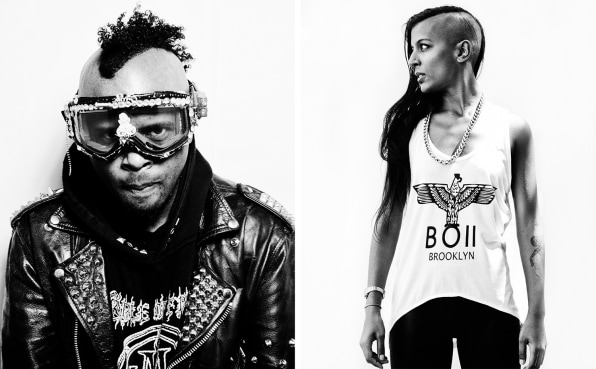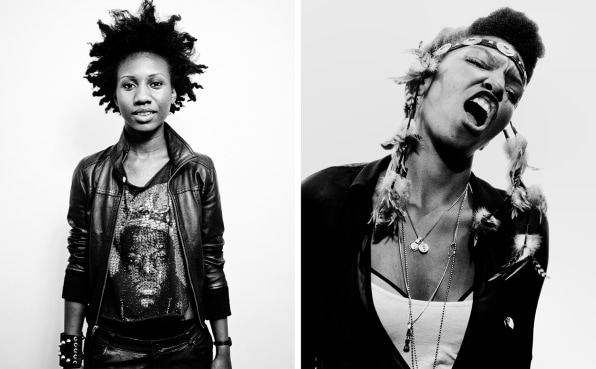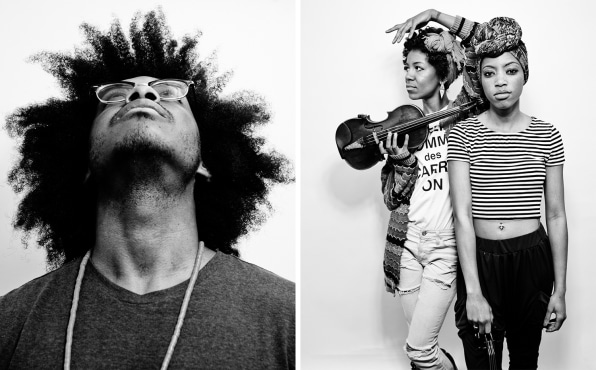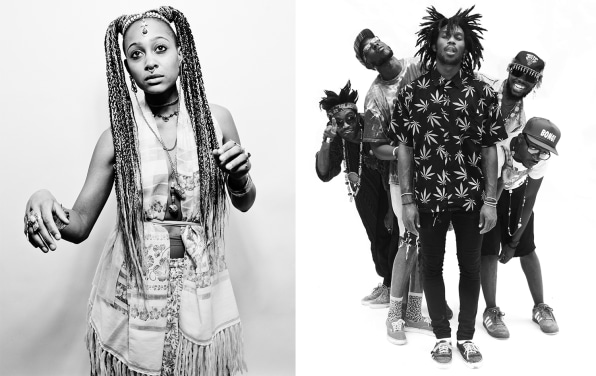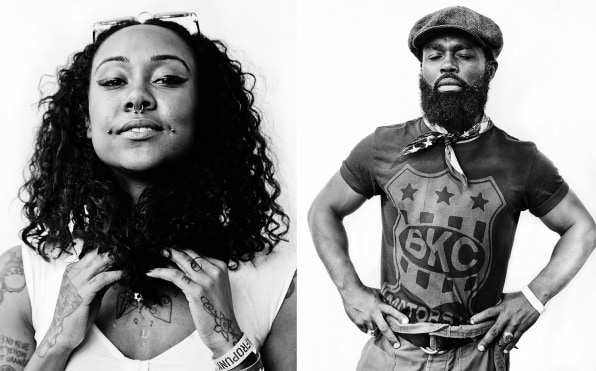 ---
Where or how do you seek out creative inspiration?
I watch a lot of documentaries, listen to a lot of NPR, go to galleries, and love to travel.
What's the first thing you do when you wake up in the morning?
First thing in the morning, I sit quietly and allow ideas to flow through me, and then I feed the cats.
What is one thing about your job that you think would surprise people?
How solitary I need to be in order to create. I love collaboration but I need to be quiet to work.
What are some things you do to refresh your mind when you're in a rut?
I love to cook and bake, it is my true creative outlet. On weekday mornings at 7 a.m., if I am in a rut, I will bake a cake or make soup to relax and clear my mind.
Who outside of your field inspires you the most and why?
Martha Stewart. She turned her passion into her profession and strives for perfection.