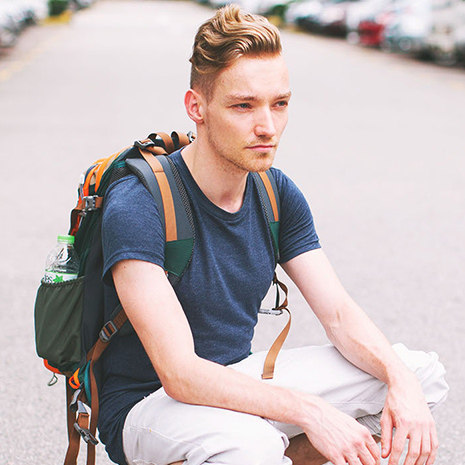 "Most of my classmates became management consultants, investment bankers, and meanwhile, I had my music channel, and I really liked that," says Levels, who is now 28. "Life was really good, but it got a little boring, to be honest, because everybody was so busy working."
Levels, who had studied abroad in Korea, says he came to realize there was no particular reason why he had to operate his music business from the Netherlands. "I flew to Bangkok and, yeah, I just continued to do my music channel for a year," he says. He used his blog to document his journey, which included exploring scenic islands and checking out state-of-the-art coworking spaces in places like Singapore and Hong Kong.
After a stop home briefly last year, Levels returned to Asia and launched a new project: A series of web services geared to helping "digital nomads" like him. Digital nomads are people who launch startups or do remote freelance work while seeing the world, in places like Southeast Asia, Eastern Europe, or Latin America, where they can pay less to live better than they could at home. Many of these itinerant expats, says Levels, are writers, bloggers, and other workers in the digital economy–"mostly developers, designers–think front-end design, back-end development, software stuff."
One of Levels's sites, called Nomad List, ranks cities around the world by how hospitable they are for working travelers, based on factors like cost of living, safety, air quality, and Internet speeds. The site can help aspiring nomads find coworking space in cities from Siem Reap, Cambodia, to Plovdiv, Bulgaria, or find apartments for rent in Ljubljana, Slovenia. It's sponsored by job ads from Automattic, the company behind WordPress, which is known for its remote workforce.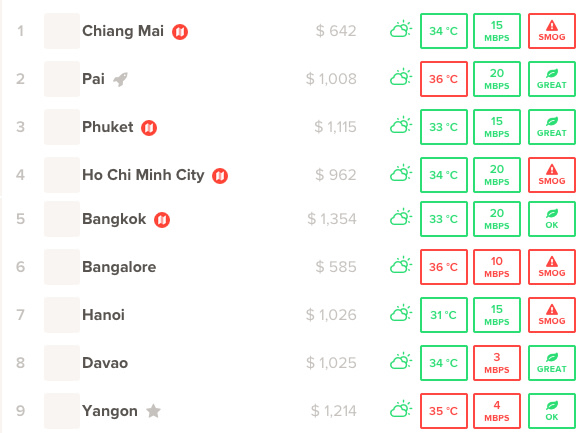 Levels says the top tip he can offer aspiring nomads is simply not to be scared of trying the lifestyle.
"Most of the world is very safe and is waiting with open arms to make you feel at home," he wrote in an email. "And just get over it and do it. Waiting isn't going to make it easier."
Would-be itinerant workers should find a job that lets them work remotely–and Levels naturally runs a remote job-listing aggregator called Remote | OK, which mostly features tech jobs–and then plan a trip, he says.
Another startup aimed at movable workers, Teleport, offers a similar service to Nomad List, though it's currently focused on the Bay Area, where it helps new arrivals weigh the pros and cons of living in various neighborhoods in the city, from commute times to nightlife options to housing costs.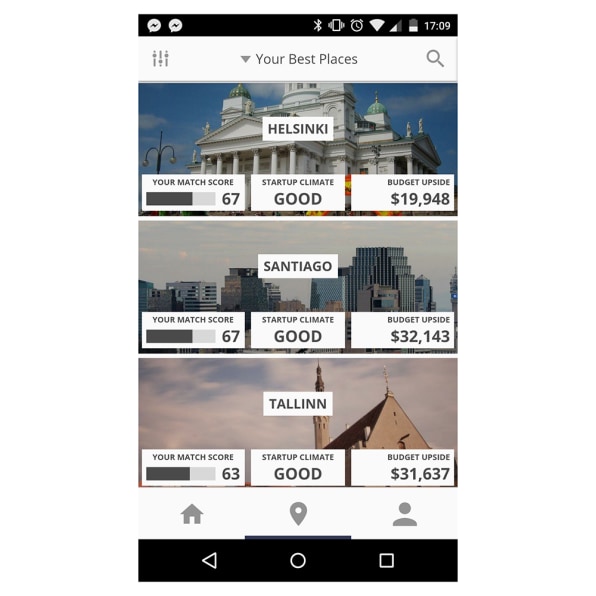 The company plans to expand its services with an app to help explore the pros and cons of various startup-friendly environments around the world, says CEO Sten Tamkivi, who was previously an early employee and remote worker at Skype. Ultimately, he says, Teleport wants to offer other information services for digital nomads and frequent international business travelers.
"Living the sort of life that technology allows us to live is actually not as easy in the world that's set up today," says Tamkivi.
While it's easy for connected workers to work from anywhere with an Internet connection, and book international flights, accommodations, and taxis from their smartphones, it can be much harder for remote workers to know how to handle things like international visa and tax issues.
Many digital nomads working for companies back home simply travel on tourist visas, especially if they're not working for employees or clients in the countries they're visiting, and do "visa runs" to neighboring countries when their passport stamps are about to expire. But the legality of working in a foreign country without explicit authorization can be unclear.
In December, law enforcement officials in Chiang Mai, Thailand, reportedly raided a coworking space,though officers reportedly released them a few hours later after verifying their immigration papers. The raid appeared at odds with a statement in Chiang Mai City News made by immigration officials in August that said visitors running businesses "on the Internet" could do so on a tourist visa, though according to some reports, officials mistakenly believed the coworking space tenants were undocumented employees of the space's owners.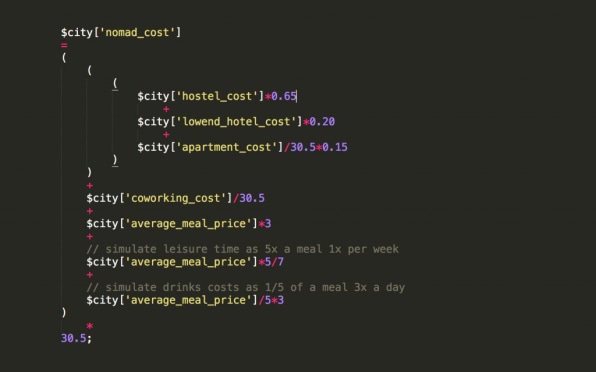 Levels has said that he'd like to eventually see a simple tax regime for digital nomads. In the meantime, tax requirements vary depending on which countries travelers are visiting and where they have citizenship and legal residency.
Nomads from the U.S., in particular, are still required to file federal and sometimes even state tax returns, and to document assets held abroad above a certain threshold, though there are tax breaks for Americans with permanent homes abroad or who scarcely set foot on U.S. soil.
Some U.S. tax preparers specialize in helping digital nomads and other expatriates stay in compliance with IRS rules and avoid coming back to an unexpected tax bill. Tax-prep chain H&R Block offers remote tax prep for U.S. expats, as well as some offices in Europe, Asia, and Latin America.
While it's unclear how many itinerant high-tech workers there are in the world, Levels says the #nomads Slack chat community he started last year has close to 2,500 members. That includes about 1,000 regularly active users, with a few hundred new subscribers paying the onetime $30 sign-up fee every month. Another free online nomad community, Reddit's /r/digitalnomad, has about 8,000 subscribers. The organizers of the DNX Global Digital Nomad Conference said they saw more than 700 visitors at its two events last year.
"People feel lonely on the road," says Levels, who's scheduled to speak at a DNX Global conference this summer in Berlin. "You're doing something weird, and to make it feel less lonely and weird, you need some kind of chat group."
Other startups are looking to provide digital nomads with a sense of belonging and comfort in a physical space.
One, called Nomad House, aims to build a network of short-term live-work spaces around the world, starting with one outside Ubud, a town on the Indonesian island of Bali, that began taking bookings last month.
"That's why I'm here, actually–I'm taking care of the first customer," says founder Arthur Itey, a 24-year-old Parisian who had previously been working in Montreal, then Bangkok, as a freelance web developer.
Itey's announced plans to open more Nomad Houses in Berlin, London, Bangkok, and Chiang Mai, and says he plans to keep prices below the cost of equivalent accommodations on Airbnb.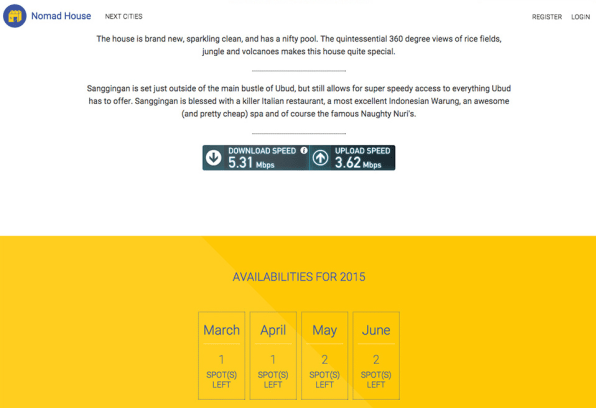 Beyond price, he says the houses will provide working travelers with like-minded housemates and cut out the guesswork of choosing accommodation in an unfamiliar city and the challenges of finding a reliable Internet connection and cozy work environment.
"When you book through Nomad House, you don't need to care about the area that you're going to be, because it's going to be the best one for your lifestyle," he says.
Ubud is perhaps best known as one of the locations visited by Elizabeth Gilbert in her best-selling memoir Eat, Pray, Love, and it's home to a number of spas, yoga centers, and spiritually focused offerings.
"You imagine a nightclub downtown, like Studio 54, something like that:
The Yoga Barn is like the place here in Ubud," says Ben Keene, founder of the sustainable-travel company Tribewanted. The town has lately also become "a bit of a Mecca for the startup scene" in the region, he says.
"Once it began to be put on the map, it's attracted a lot of other people," Keene says. "Now people are coming because of projects here, as opposed to Bali in the first place."
Tribewanted is best known for offering travelers what it calls environmentally sustainable, "off-grid" experiences in places like Mozambique, Fiji, and Umbria, Italy. But Keene says it's also in the midst of an experimental session that brings together startup founders looking to share ideas as they work side-by-side at local coworking space Hubud.
Ubud is also one of the planned launch sites for Caravanserai, a firm that looks to provide higher-end accommodation for nomadic customers there, and, starting next year, in Lisbon and Mexico City.
Residents will pay a monthly $1,600 fee and be able to book month-by-month slots in private suites in any of the facilities, which will also include built-in coworking spaces with reserved desks, shared kitchens, and, likely, locally operated coffee shops, bars, and restaurants along with daycare for travelers with children. "Sign a single lease, and you can roam among magical properties across 3 continents," reads the company's website.
"The most important feature in an abstract way is just to give them total piece of mind," says Bruno Haid, 37, Caravanserai's founder. "You know you can pack your bag in New York and show up at one of those locations and everything will be taken care of."
The company would provide visitors with electrical outlets compatible with their home countries' devices, for instance, and is considering offering a box for personal items that would be automatically shipped from house to house as residents traveled, he says.
Caravanserai plans to host pop-up events in existing spaces this year, to determine exactly what customers want in terms of support, both professionally and beyond. After all, Haid says, being a digital nomad isn't just about working in an exotic–and cheaper–city.
"When you're going to Bali, you're not only sitting in Bali. You can also learn how to drive a manual-shift motorcycle and go spearfishing."