What's more predictable than soggy tacos, aggro pedi-cabbers, and fugly lanyards at SXSW? The onslaught of SXSWi Recap Wrap-Ups that are sure to blow up our feeds in precisely T-minus three weeks! Which is why we decided to write the SXSWi "Recap Precap." Because we're not interested in just rehashing what SXSWi was, we're more interested in predicting what we think SXSWi could be.
First things first, all signs are pointing to 2015 being a pretty big deal–it is predicted to be the biggest year for tech IPOs, housing, cars, drones, podcasts, solar–even international table tennis. Even the news is beginning to feel like a real-life sci-fi novel; we're training people to live on Mars, we're 3-D printing organs, we're cultivating bacteria to grow bio-wearables, we're eating insects to fight world hunger, and we rallied for net neutrality. So let's let 2015 become the year when we reign in all that's still wack in the world, and get tech working harder for us, not against us.
With that, here are the emerging stories and themes that deserve a bigger share of shine when the ink dries on 2015 SXSWi Recaps:
Admit it, Siri has made you LOL. You can no longer remember life sans GPS. And Roomba has pretty much become a member of the family. Robots are already winning our lives and soon enough they'll win over our hearts. If Her was about falling in love with a virtual extension of yourself, then imagine falling in love with your perfect virtual match. And as scary as the thought might seem, if robots become a legitimate cure for loneliness, (like robot babies for seniors or robot pillows you can spoon or robot prostitutes), then who are we to judge?
Related Panels and Events:
While historically women have been under the male gaze, 2015 might (finally) be the year that women break free and reclaim sex in a big way. Whether it's Nicole Daedone teaching us the thrill of orgasmic meditation, the cam girls of Chatturbate presenting sexuality in unexpectedly creative ways, the rise of "sex positive" conversations with Sex Nerd Sandra, the success of sex wearables, pole dancing for her, not him, and most winningly, that Target now sells official Fifty Shades of Grey sex toys to the masses, getting it on is less and less about submission and increasingly about creative sexpression (see what we did there?).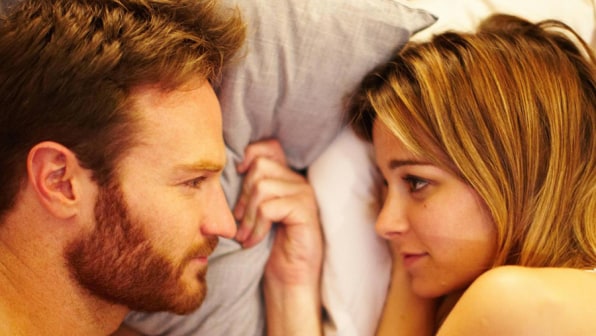 Related Panels and Events:
Did you know you can't cry in space? In zero gravity, your eyes will water but tears won't shed. And when you stop to think about it, we really only understand human emotion in the context of Planet Earth. But being in space means "you have to relearn what it means to be human"–like relearning how to cry. In 2024 we'll send 24 humans to live on Mars, forever. We will watch as they adapt to entirely new ways of life—space hookups, space breakups, space babies, space confessionals, space selfies, space drugs, space politics–and through this front row view of everyday life in space, we just might gain a greater understanding of ourselves.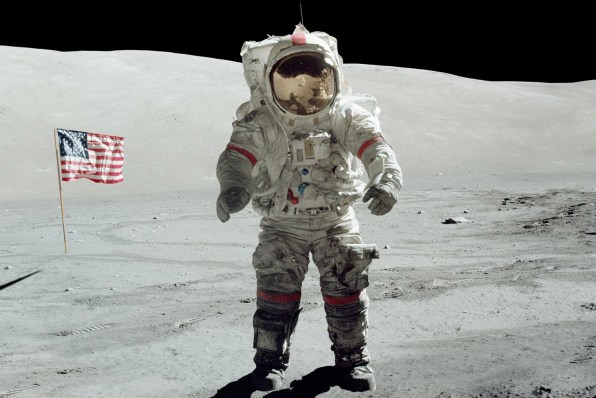 Related Panels and Events:
Let's all agree that the "Maker Movement" has gotten out of hand. We've become obsessed with making stuff. Everybody wants to be a maker. But where does all this newly made shit go? (Hint: it's definitely not compostable.) We have reached a point where the stuff we make is more wasteful than it is useful, with food being the #1 offender. There are 23 million Americans living in food deserts yet we throw out 33 million tons of food each year. We need to (wo)man up and take more responsibility in what we consume and how we consume it. Enter the Growers Movement–a call to arms to grow what you need, instead of make what you want. Given the rise of: vertical farms, survival seed banks, food labs in schools, local food podcasts, compost islands and "yardens," maybe 2015 is the year we swap farm-to-table for "backyard-to-table."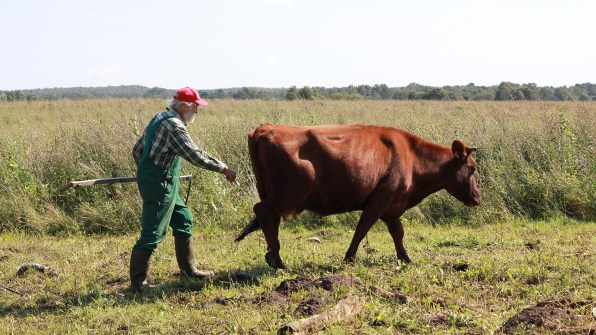 Related Panels and Events:
Do you know what's considered the "world's largest minority group?" Those living with a disability (650 million or 10% of the world's population.) Now imagine a not-so-distant future when the stigma of "disabled" will disappear. Why? Because tech is getting better and faster at equalizing physical limitations to the point where one day bionic humans will eclipse. Whether it's the fact that soon we'll witness the world's first Bionic Olympics in 2016, or dance along with bionic popstar Viktoria Modesta, watch SignGlasses help transform the way deaf students learn, see wearable robots replace wheelchairs, or hear how TalkItt gives a voice to the speech impaired. All signs point to a near future where body hacking becomes the 'new normal' for the disabled and able-bodied alike.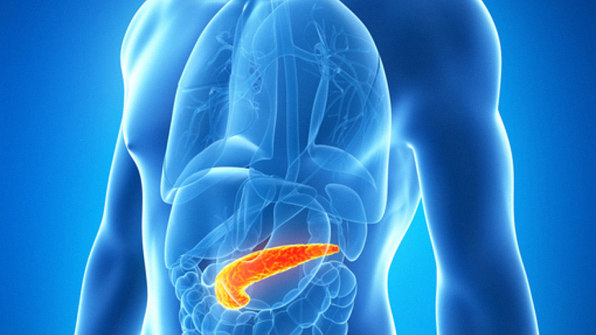 Related Panels and Events:
Debi Blizard and Krystal Plomatos are strategists at innovation and brand strategy consultancy Sylvain Labs.