These are the musicians who helped shape the sound of rock and roll, and chances are, you've never heard of them.
The Wrecking Crew was a group of 15 to 35 session musicians (depending on who you asked) backing the largest musical stars of the 1960s to early '70s, often coming up with the hooks and riffs that made a song a hit.
So dubbed, because the older session players feared these young upstarts would "wreck" the music business, they played across musical genres and acts—Nat King Cole, Frank Sinatra, The Monkees, The Byrds, The Beach Boys, Elvis Presley, The Mamas & the Papas, Sonny & Cher, Simon & Garfunkel, among numerous others, on such songs as Be My Baby, California Girls, Strangers in the Night, Mrs. Robinson, Viva Las Vegas, Mr. Tambourine Man, and so forth—not to mention Phil Spector's Wall of Sound. During that time, the Wrecking Crew played on six consecutive Grammy Award Record of the Year recordings. In those days, session players were not credited on albums, so they were known only to the industry.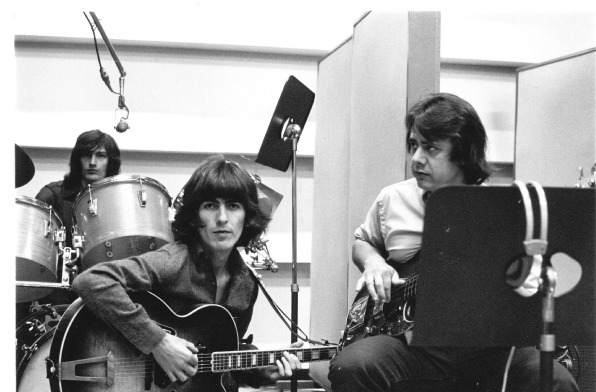 A new documentary, The Wrecking Crew—being released March 13 from Magnolia Pictures—glimpses the talents and creative process of these musicians, and takes audience on an insider's journey through the early days of rock and roll (the soundtrack is available on Spotify). The film features interviews with such Crew members as drummer Hal Blaine, bassist Carol Kaye, saxophonist Plas Johnson, and pianist Don Randi, as well as celebrities like Cher, Herb Alpert, Nancy Sinatra, Brian Wilson, and Glen Campbell, a Crew member before he became a star. Produced and directed by Denny Tedesco, a veteran TV producer and son of the legendary late Wrecking Crew guitarist Tommy Tedesco, it is as much of a son's tribute to his father as it is a remembrance of a musical phenomenon likely never to be repeated.
"These musicians came of age when rock and roll came of age," says composer Jimmy Webb in the film. "They were at the height of their physical talents and in the right place at the right time. There may never be a group of rock and roll musicians of that caliber again. It was this magical bubble that just kind of blossomed for a second. The general public was oblivious to the fact that there was this secret starmaker machinery and they were a very important component of that."
Sometimes a group would teach a song to the musicians, who decided what to play against their vocals; other times they'd embellish rudimentary sheet music. "Producers presented the musicians with chord symbols," says Herb Alpert in the film. "They took that information and added a little unexpected flavor."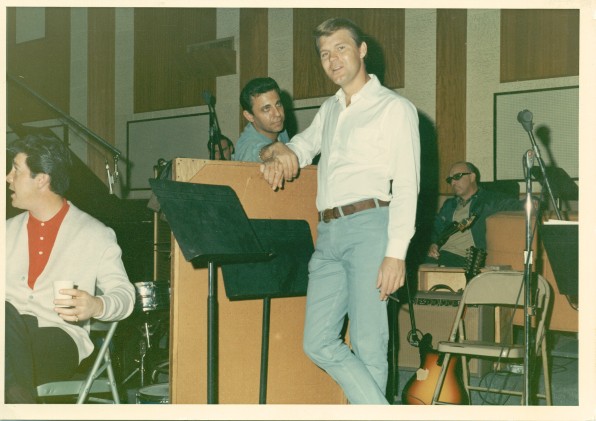 "In those days, in the early '60s, you only had one track," Tedesco tells us. So a record company with one track and studio time and a certain price is not going to trust a bunch of 19-year-old kids to go in there and knock out an album. So these guys were a necessity for the business. Nowadays, you could spend all day long doing that solo, because you could do it at home, it's not costing them anything."
The work dried up when bands began—and fans expected them—to record their own material. "People asked my dad if he thinks he should have been paid more," Tedesco adds. "He said, 'No, I went to work. I got paid very well, and I'm going to do the best thing I can do. I made hundreds of hits, they made hundreds of hits, but they also made thousands of bombs. I never gave the money back to that guy. The goal is, I'm playing for a guy. If a guy's smiling, I'm doing my job right.' "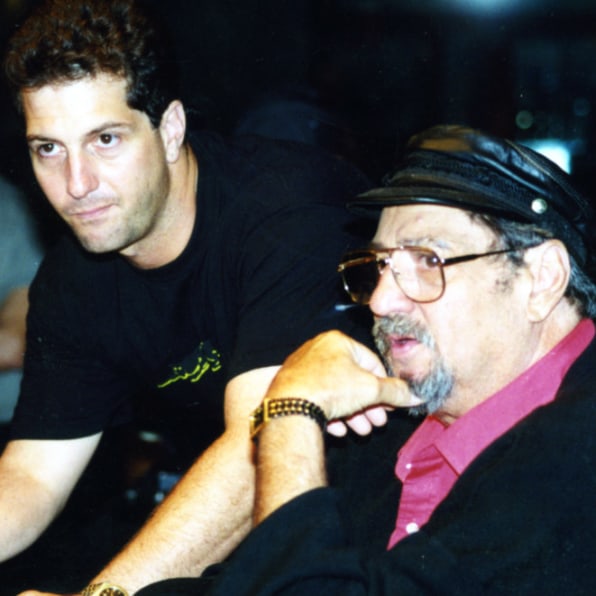 Tedesco began this project 20 years ago as a way to honor and remember his father after he was diagnosed with terminal cancer. Tedesco wanted to gather as much film of his father as possible before he passed, which he did in 1997 at age 67. What was initially an anticipated three-year endeavor blossomed as industry heavyweights signed on and the film went on to garner a dozen awards in more than 50 festivals around the world. But a commercial release stalled until Tedesco could raise the $750,000 needed for licensing rights to the film's 110 songs and stock footage. Its 2013 Kickstarter campaign exceeded the final $250,000 needed, bringing in $313,000 and becoming the third documentary to reach that amount on that crowdfunding platform.
"We had the film, done great reviews, everyone loved it, but it wasn't till we started getting donations, that we realized we had a chance," he says.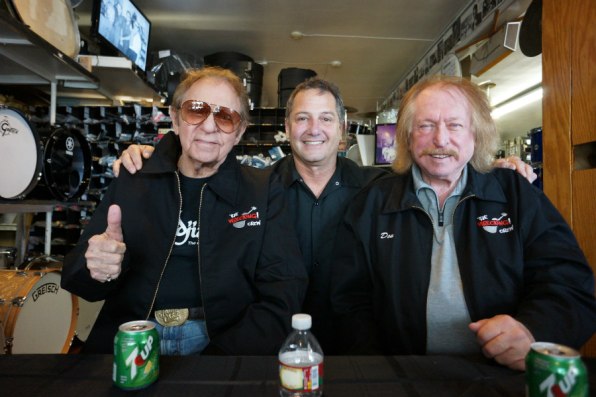 The release ramp-up has Tedesco, Blaine, and Randi gathering at the Professional Drum Shop in Hollywood to discuss their creative process in a conversation embellished with schtick, interruptions, and bites of lunch.
"They were like jam sessions," says Blaine. "You automatically know what to play, even when there's no music in front of you. We were all highly educated musicians, who knew about [music theory] like the cycle of fifths. That's all automatic. It's in your head somewhere. In your keppelah. The most important thing you did was listen. Whoever the musicians are, they're like a backbrace. You're leaning on them all the time, 'cause they're going to do the right thing."
"Sometimes just hearing what the singer sounds like, or working with the producer before, we know which way he wants to be going, and we can adapt to any situation," says Randi. "The real magic comes when we've done something for five hours, and all of a sudden, someone does something differently, by mistake, and that becomes the hit record."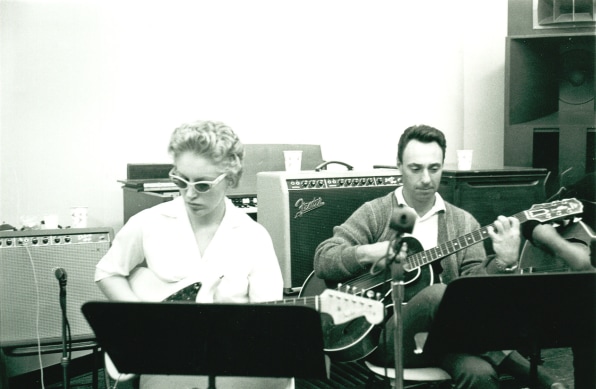 The biggest surprise for Tedesco in the film's evolution was watching a personal tribute to his father steamroll into an outpouring of love from fans.
"The only reason this film is here is because of the people who love this music and these musicians," says Tedesco. "They saw the film and donated. That was the hardest thing, explaining to film distribution companies, 'You don't see this film with audiences.'"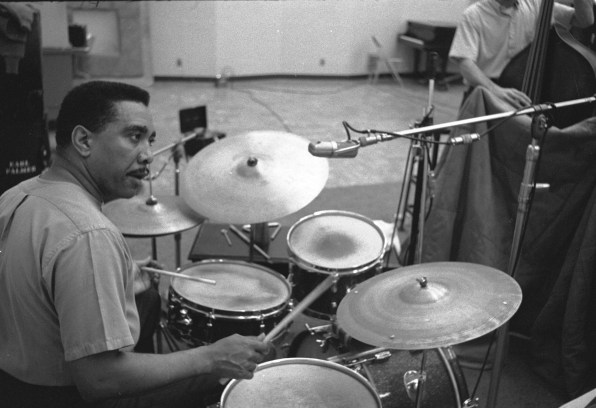 "We finished one screening and a guy walks over to me and Denny, and he's crying," Randi interjects. "He took Denny's hand and said, 'Thank you for helping me relive one of the most important parts of my life.' "
"Every song is special to someone for a different reason," Tedesco continues. "That's the reason I think that people got behind it." He pauses for a moment. "That's the surprise. That people got behind it."
Wrecking Crew fans might also be interested in the 2014 documentary I'll Be Me, chronicling Glen Campbell's final tour, as he deals with the effects of Alzheimer's. Los Angelenos can check out Don Randi's jazz club, The Baked Potato.