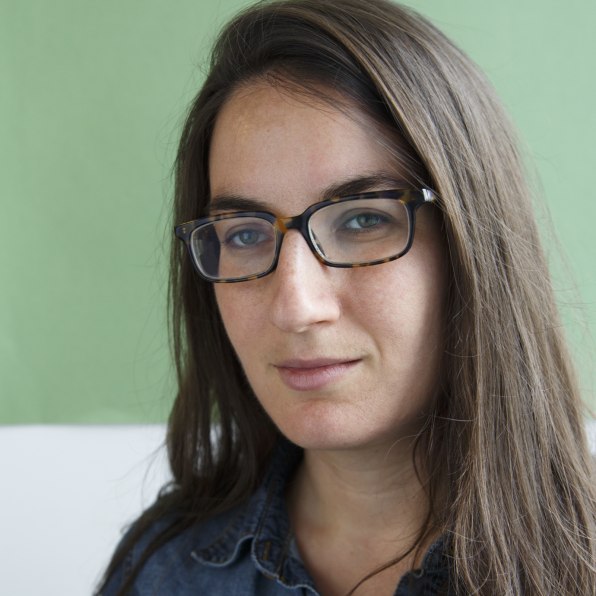 Name: Jessica Leber
Role at Fast Company: Assistant editor, I write and edit stories for Fast Company's Co.Exist site.
Twitter: @jessleber
Titillating fact: I walked New York City's subway tunnels.
Before I was a journalist, I was a geologist for an environmental firm. My job involved doing inspections for potential contamination of buildings and other kinds of properties. My firm did some work for the MTA, so I took the certification class to do work in the subway tunnels. I was a bit scared as the instructor led us on a stroll on the tracks from one station to another. Each time a train passed by, we'd have to make sure we were standing out of the way with enough clearance space. After that, I was officially allowed to work in the tunnels, but unfortunately (fortunately?) I never ended up actually doing that.
Things She's Loving:
1. Kids Rocking Their Xylophones To Led Zeppelin
Stumbling across this video Monday morning got my week off to a great start. Watch Kentucky's Louisville Leopard Percussionists, 55 kids aged 7 to 12, absolutely nail a medley of Zeppelin tunes arranged for xylophone and other percussion. The focus they have is inspiring, and I'm amazed they seem to have memorized the music. Apparently Jimmy Page approves.
Human trafficking touches our lives through nearly every product that we buy and use, from our smartphones to our toothpaste. This is a super-serious topic, but the organization Made In The Free World has managed to put a lighthearted spin on it with a beautifully designed tool that helps users estimate their slavery "footprint"–i.e., how their own lifestyles contribute to global slavery. Their hope is to form a movement of consumers who care about the issue, with the goal of convincing brands to do the same.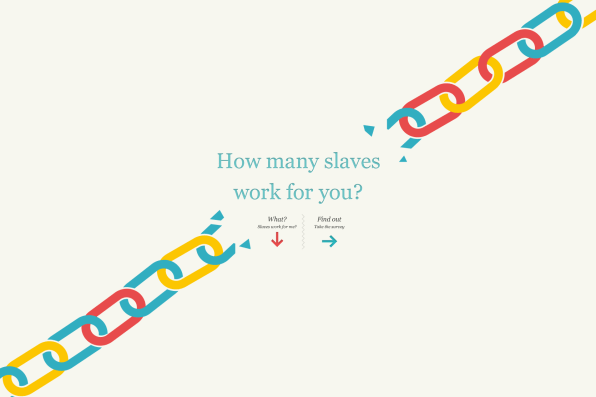 My favorite Twitter account features a Roomba robotic vacuum cleaner that has not only gained consciousness but is usually in the middle of an existential crisis (don't I know that feeling?). Some storylines, such as the time the Roomba foiled the plans of a burglar, go on for days. Other times, a tweet will reference its thoughts from weeks ago. @SelfAwareROOMBA is narrative storytelling disguised in the form of a Twitter timeline.