For a seventh-grader armed with a smartphone, constant internet access can sometimes lead to cyberbullying. But now having a phone in hand can also fight that problem.
A new app called Stop!t is designed to make it as simple as possible for students to anonymously report Facebook taunts or tormenting text messages that parents or schools might not otherwise see.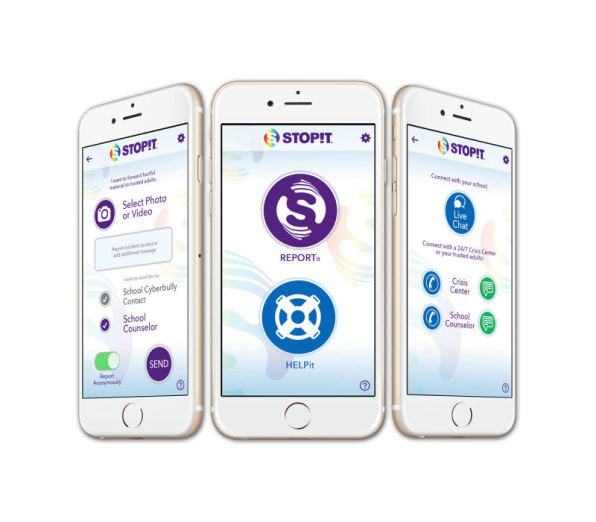 The app's creator was inspired by the story of Amanda Todd, the 15-year-old girl whose video about being bullied–posted hours before her suicide–now has millions of views on YouTube. "When I saw the video, that was it," says Stop!t founder Todd Schobel. "It changed my life." Schobel, who has young children, had never heard of cyberbullying but realized that he could help create a solution.
"The kids that are participating in this are viewing all this stuff on devices," he says. "They have it right in their hands–so why not let them report themselves and help one another?"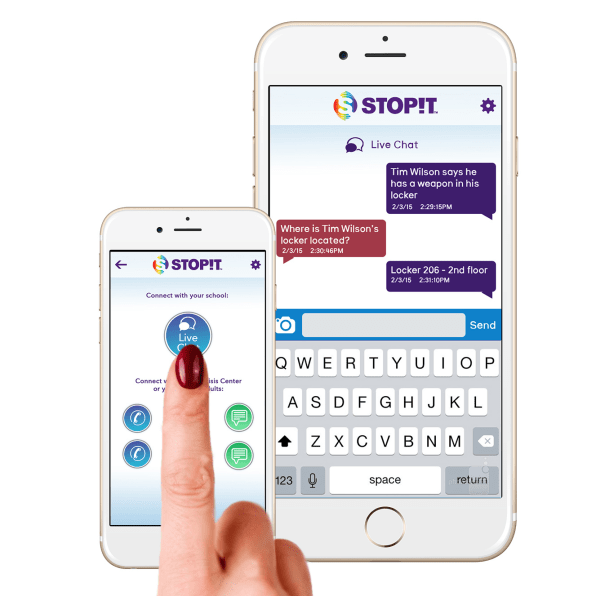 The app isn't the first to attempt to curb cyberbullying, but it's designed to be easier to use. A new version out this spring will allow students to report an instance of cyberbullying with a single click, without even launching the app. Other apps tend to ask a battery of questions to gather data, which Schobel says often makes kids give up.
"Once the students get in an emotional state where they see horrible stuff, their first reaction is 'How can I help this person?'" Schobel says. "But once they get to existing apps and have to answer a litany of questions, that instant reaction to do good fades away. The fear of being called a snitch kicks in, and they fall off. With Stop!t they can hit a button, and off goes a report where they can make a difference–maybe even save a life."
The company started testing the app in schools last fall, and already schools are reporting a difference. One saw an 80% reduction in incidents compared to the previous year, and though it isn't possible to attribute all of that success to the app, it's likely a big factor.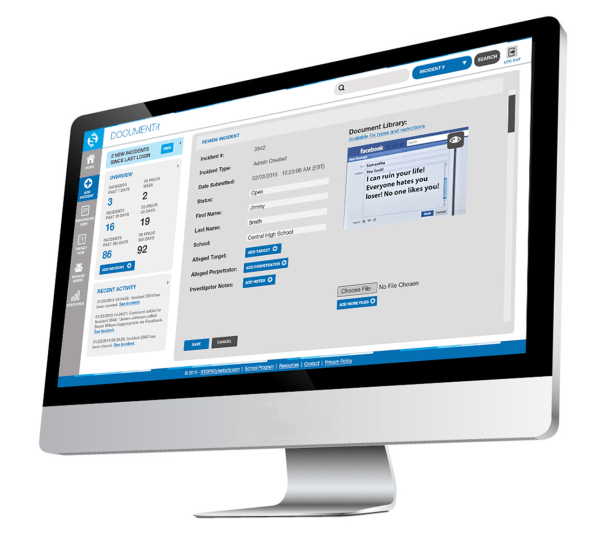 "When we talked to the schools about it, they said the students are just a little bit more mindful before they send a post," says Schobel. "They think twice. The great thing here is that the deterrent factor has been so powerful. If we can get people to think twice and deter this behavior, then we're stopping it."
The next version of the app will also include an option to report traditional, in-person bullying by snapping a photo or even taking video. It also won't be limited to students; Schobel points to a recent example of a principal caught on tape berating special ed students. "Now you know teachers are going to be held accountable, too" he says.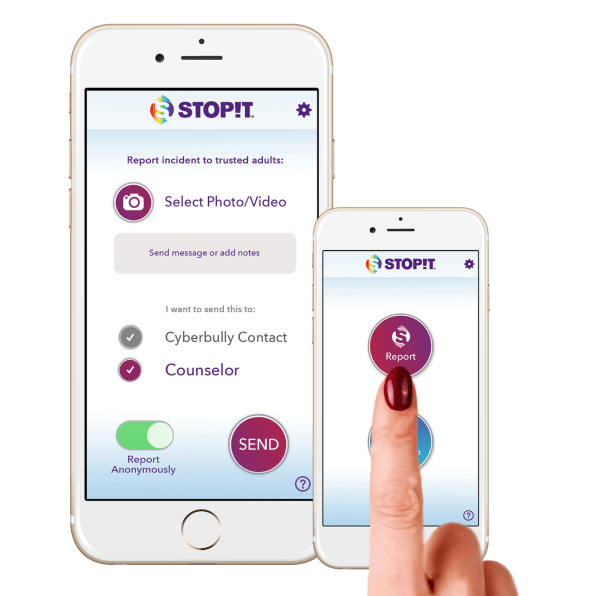 The app is also being adapted for universities, where it will have a feature similar to blue "panic" phone booths currently used for reporting attacks on many college campuses. With the push of a button, students will be able to summon campus security. Another version, for the workplace, will support whistleblowing and reports of safety violations.
"The issues are rampant all over," Schobel says.
At schools, the company hopes that the app will help catch bullying before a student gets seriously hurt or hurts themselves. "Students can report something in seconds," Schobel says. "School officials and trusted adults are usually the last to know. And if these issues are festering inside a child or inside of a school, we can help avert a tragedy."