Patricia Nakache is a rarity in Silicon Valley.
She's a female venture capitalist and partner with the firm Trinity Ventures, where she's funded online consumer and business service companies since 1999. According to research from Babson College's Diana Project, Nakache is among a dying breed. A recent survey found that the total number of female partners at VC firms declined from 10% to 6% in the 15 years since Nakache started at Trinity Ventures.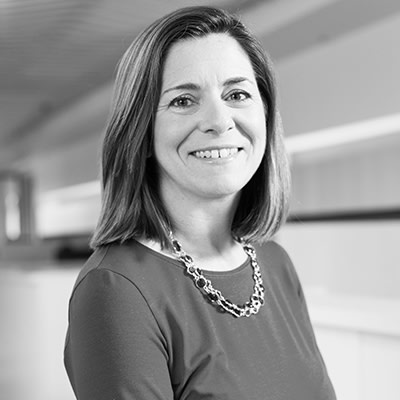 During her tenure, Nakache has taken an active role to steward female entrepreneurs of portfolio companies through the growth of their businesses. Sheila Marcelo took Care.com to IPO on Nakache's watch, while Ilana Stern's Weddington Way and Anna Zornosa's Ruby Ribbon are among other female-driven, women-focused companies Nakache is investing in and advising.
Thanks to this front-row seat to the evolution of technology businesses that aim to disrupt their respective industries, Nakache has seen the equally powerful, opposing force of sexism persist. She wrote in Techcrunch: "There is an ironic, philosophical gap between the creative idealism of the startup industry and the investors who fund them. Our industry, with its insatiable appetite for ideas that will 'change the world,' is stuck in a traditional paradigm that does a regrettable disservice to the industry it claims to support."
Nakache talked to Fast Company in depth about her observations, and what can be done to encourage more female entrepreneurs. Here's what she had to say.
Beyond gender discrimination, Nakache is convinced that we all–men and women–suffer from unconscious biases including age and background. "There is a litany of attributes," says Nakache, that are at play when a founder is being sized up for funding. "The root of it is this notion of pattern recognition," Nakache explains. Venture capitalists make decisions based on similarities. Does the presenting CEO or the business opportunity have traits that resemble a previous successful venture?
If they see something familiar from their past, Nakache argues, they are more likely to be receptive. Conversely, "It's harder to see when the person or opportunity is unfamiliar," she says. No wonder Nakache says that one (male) VC famously said the most successful startups are led by young, single men in their 20s. "That is driven by their particular pattern," she says.
The Babson study bears this out in terms of women investing in women, too. Companies with a female CEO only received 3% of the total venture capital dollars, or $1.5 billion out of the total of $50.8 billion invested during 2011-2013. Yet 58% of venture capital firms with female partners invested in companies with women as CEOs, as opposed to 15% of firms without women partners.
So should women founders team up with men in order increase their chances of getting funding?
"That's very perceptive," Nakache admits. But that young, single dude doesn't necessarily even need to be in the room when the pitch is made. Nakache believes that recruiting team members or advisers who have particular skills the female founder lacks or who are respected and viewed as successful by an established VC can be very helpful. Nakache explains it's like an endorsement. "This person was willing to sign up because they saw something, so I should look closely." Nakache is quick to add that would be even true for a young male founder who is just starting out. Partnering with "someone who is a proven commodity" could remove doubts about the inexperienced entrepreneur.
Nakache says that despite men's reputation for aggressively taking charge of presentations, she's not seen the women in her portfolio companies be shrinking violets. "At the end of the day, whoever on the team embodies the mission, they are the natural leader," she says. Then, Nakache says, it is important that the entire founding team "live and breathe the mission."
Another key element in building a successful startup also tackles the gender question. Nakache says in order to start building a high-performing team, founders need to be unafraid to hire people who have more domain expertise. For both men and women, she says, this can help a founder see past their own blind spots.
"The most successful female entrepreneurs are recruiting buy-in to their mission and culture," she says.
The other key trait of successful entrepreneurs Nakache has observed is that they have laser-like focus on product/market fit. "Are you building something people actually want?" she posits.
Ilana Stern found this out through multiple iterations of her e-commerce platform Weddington Way, Nakache says, and achieved it through relentless analysis of the data to figure out how to get bridal parties to engage on the site.
Nakache has observed that female entrepreneurs engage executive coaches more frequently than their male counterparts. Anna Zornosa from Ruby Ribbon is one who retained a coach before she even launched her business, notes Nakache. "It says I am investing in myself because I'm not perfect, and want to be better at what I do," Nakache says.
This was helpful in the early stages of Ruby Ribbon, she says, when Zornosa had to deal with a problematic consultant. It's painful when the team is small, Nakache concedes. "Through coaching she was able to get the fortitude to make a change," says Nakache.