Small, local businesses lack access to capital. Banks will place restrictions before giving loans, like asking for collateral, wanting to see years of revenues, or asking for personal covenants. And then venture and angel investors aren't interested in the low-rate returns hairdressers, restaurants and furniture-makers can offer; they want "high growth."
That is why small, local businesses generally stay as small, local businesses. But what if small businesses could reach over the top of those market failures to the general public and investors who are willing to suffer the relatively low returns on offer? That might open up options.
"When you're dealing with regular folk, they have a really different perspective on what a reasonable return is," says Jenny Kassan, CEO of Cutting Edge Capital, which has organized several small company offerings to the public. "They don't go out and look for those 10X or 50X investments. they're happy in getting 4%–especially if its something they believe in and want to support."
The term for what Kassan does is a Direct Public Offering (or D.P.O.)–where companies can advertise freely and directly to the public and sign up an unlimited numbers of "accredited" and "unaccredited" investors (in other words, anyone). Cutting Edge Capital has arranged D.P.O.s with a pickle company, restaurants, retail stores, produce delivery companies, and has a current offering with CERO, a recycling co-op in Boston. It's raised more than $5 million so far, Kassan says.
In different legal forms, the D.P.O. has been around a long time. Ben & Jerry's had the most famous D.P.O. in 1984, when it raised $750,000 from Vermonters. But they're not as common as they might be. Kassan says there is a lot of confusion and misinformation around the area.
"You sometimes hear people say 'it's illegal to raise money from regular people' and 'until that new law [the JOBS Act] goes into effect it will be illegal'. That's not true. There are many legal strategies that make it possible to go and raise money from everybody, not just accredited investors." ("Accredited" means you have $1 million in assets, which excludes most people).
The D.P.O. opens up a wider base of potential investors and allows companies to market and build networks. To launch a D.P.O. you need to register with a state securities regulator and create a detailed prospectus (15-20 pages), Kassan says. Normally companies stick to a state or two. CEC charges between $15,000-$30,000.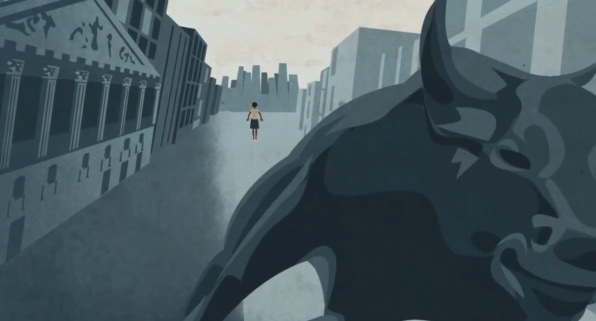 As to how the offerings are structured, Kassan's clients never offer any more than 4% return and rarely offer equity–i.e. non-lavish terms. But getting rich isn't the point.
James Frazier, a long-time investment manger-activist-collaborator in the local investing "movement," says there are plenty of investors out there prepared to get lower returns as long it's a small part of their portfolio. They can have a sizable impact in the life of an area in return for little of their own wealth. "If your money is invested in the global electronic financial marketplace, pushing some portion of that–maybe it's 1, 2 or 5%–into local businesses and non-profits is actually a great way to create local economic stimulus .and produce local prosperity."
That's because of the "local multiplier effect" where money spent locally is recirculated locally many times over, spreading prosperity. (It's what you don't get if you buy everything at Walmart and the dollars go back to Arkansas.)
Frazier co-founded LION, the Local Investing Opportunities Network, after the financial crisis and has has often been asked for advice from people about how to get things going locally. That's why he set up The Local Investing platform–a comprehensive guide for both investors and community organizers.
The site covers everything from training on how to evaluate local investments, starting local investing clubs and networks, and organizing showcases.
"We're helping investors get money into local small businesses and non profits in their communities. "Everyone was trying to figure it out from scratch [how to do it]. There was no research out there telling us how to do it, the best practices," says Frazier explaining why he's set up the web site.
Frazier, a CPA trained at UPenn's Wharton School, acts as a kind of connector matching up groups of private investors with businesses needing help. As with the DPO, that helps businesses get noticed. "If you're operating as a lone wolf, there are still options out there, but it's just more limited and it's harder to get traction," he says.