You know the arguments against side projects: they're distracting vanity exercises for flighty creatives. Only large, well-heeled companies like Google or Facebook can afford them. And the biggest complaint of all: where's the ROI?
Mikael Cho, founder and CEO of Montreal-based Crew, can recite these objections cold–and counter each just as neatly. "A lot of people talk about side projects," he remarks, citing Google's "20% time" policy, which allowed Google engineers to devote one day weekly to a side project of their choice. (Naysayers will note that Google reportedly nixed this policy 18 months ago.) "But nobody puts any real numbers on their effectiveness. [Nobody asks]: how does this relate to growing our revenue?"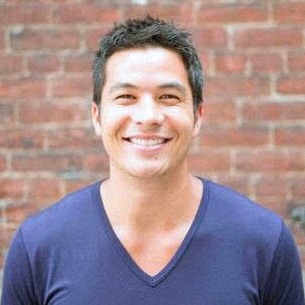 Cho discovered the ROI of side projects accidentally. In May 2013, his startup–an online marketplace matching mobile and web designers with businesses needing creative work–was running out of cash and needed to find traction fast. "The normal ways of marketing ourselves weren't going to cut it," recalls Cho. "We needed to reach a large number of the right people in a short time. That's not possible with a blog or something slow and incremental. We had to find weird ways to grow."
In creating their website's homepage, Cho couldn't find stock photography that wasn't "either too crappy, too expensive, or both," as he put it in a Medium post on side projects. They hired a photographer to shoot their own images, picked a winner, then created Unsplash to share the best leftover images with others. Unsplash offered 10 "do whatever you want" high-res photos for free download, with 10 new ones every 10 days. Crew linked Unsplash back to PickCrew.com, shared the new site with HackerNews (a community of designers and developers sharing cool finds from the web), and called it an afternoon.
The results poured in immediately: they'd been voted No. 1 on HackerNews. Fifty thousand visitors hit Unsplash in its first hour, with healthy spillover to PickCrew.com. Phones started ringing, cash registers ka-chinging. Eighteen months later, Unsplash generates 11 million unique visitors monthly, 2.4 million photo downloads total, and has become Crew's #1 referral source for new business. It's also spawned an ongoing crop of side projects that form the core of Crew's marketing.
What steps can your company take to make a great side projects to market your business? How can you steer towards creating value and not wasting time? And how can companies who don't make websites and mobile apps for a living get in on the action? We talked with Mikael Cho to investigate.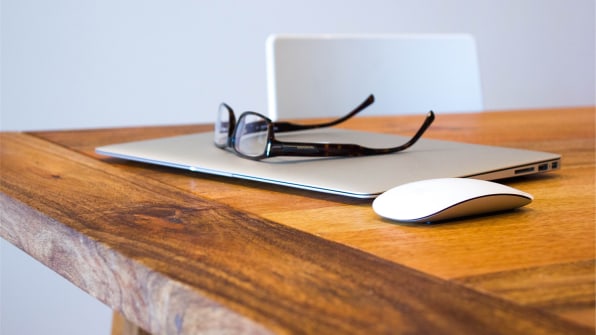 Cho's first and most adamant piece of advice: "Focus on the simple. It's not your core business; you're not trying to make money off of it. You're just giving value to your customers." What obstacles should you avoid? "We never require users to make accounts for our projects," Cho says. "Putting in your email–that's a barrier. One nontechnical person should be able to make it."
Moodboard taught Cho the value of simplicity. Crew's third side project, released in April 2014, allows clients to share inspirational images for a design project in a single link. But its launch got bogged down with extras. "Make it small first, and if it works move forward," Cho advises. "When in doubt, do it later."
What about resources? Cho recommends a single project leader, with a max of 30-40 hours spent by a small team over two weeks. "Keep that constraint in your head," Cho adds, "and you'll have to think of ways where you won't spend more."
Crew's second side project, How Much to Make an App, started as a blog post idea. "We looked at Google search results, and people had already written lots of good posts [on the subject]," Cho recalls. "We thought: what about going a level beyond that?" Their code-light estimator runs you through several multiple-choice questions (with educational asides as to which features drive cost more) and yields a cost estimate in a few minutes. Since its August 2013 launch, How Much to Make an App has driven 1 million unique visitors and 25% of Crew project submissions. It also spawned a sister site, App Versus Website, a year later, reusing much of the original project's components but answering a similar, much-Googled question.
SEO experts might protest: why generate all that Google juice for a website that's not your main site? "We could've uploaded Unsplash as pickcrew.com/freephotos instead of Unsplash.com," Cho remarks. "But the former is a lot harder to remember. People start sharing because they remember that name. What you sacrifice in direct [site] traffic, you get in increased exposure." Exceptions exist, of course, but "if you don't want to gamble, grab that good domain."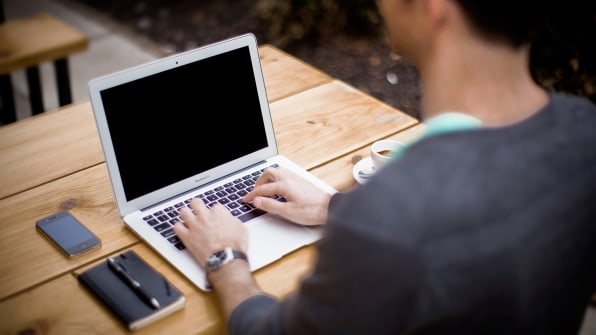 "What are those questions you get constantly from customers?" Cho asks. Answer those questions publicly and well with a free utility, and you'll created lasting value for prospects and customers alike. Every sales funnel has stages, each with commonly recurring questions. "Those are inflection points where you can build something useful," Cho says. "And it's useful for you, too. Instead of repeating yourself, you can make a tool and refer people to that." Side projects like How Much to Make an App are both prospecting devices and client utilities, core to the project-design process at Crew.
The best side projects demonstrate your brand values, helping you with everything from testing a new product to recruiting talent. Crew's latest project Coffee and Power is a case in point. "When I'm traveling I'm always trying to find a coffee shops with good coffee, Wi-Fi, and enough plugs that you don't have to fight over them," Cho says. "I thought it'd be cool to share that info with people on their mobile phones, including the Wi-Fi passwords and locations of plugs." While it was tempting to build a mobile app to serve the purpose, Crew opted for a fast-and-dirty approach: creating public Foursquare lists for each city that users can save with a tap, or alternately a Google Map that uses your location data to spot coffee shops closest to you. They launched with 100 coffee shops in 11 cities, but user submissions swelled and they are continuously "unlocking" new cities. More than 10,000 people viewed Coffee and Power in its first two days of life, making this project the No. 6 referral source for Crew.
Obviously, Coffee and Power appeals more to the designer side of Crew's community than its corporate (i.e. check-writing) side. But it makes Crew a standout for the most pursued designers, those who can pick and choose their projects. In other words, it makes Crew's promise of "vetted, quality designers" highly credible to companies with projects. Take Thomas Lefebvre, a web designer and hobbyist photographer who joined Crew as an employee after his photo of a bear became a breakout hit on Unsplash.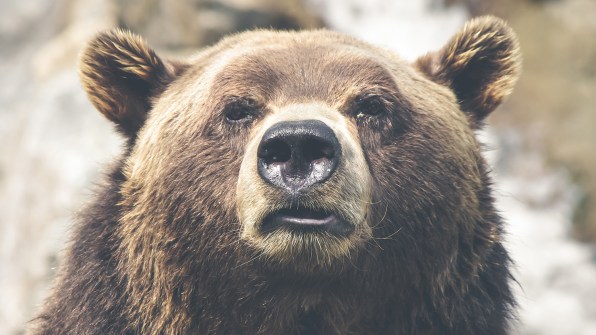 To those who'd still challenge side projects as distracting, here's Cho's mic-drop answer: "They're all interconnected" and related to Crew's mission of fostering a better, more prosperous creative community. "If the goal is to build something useful for customers," Cho says, "I'd argue that it'll never be a distraction."