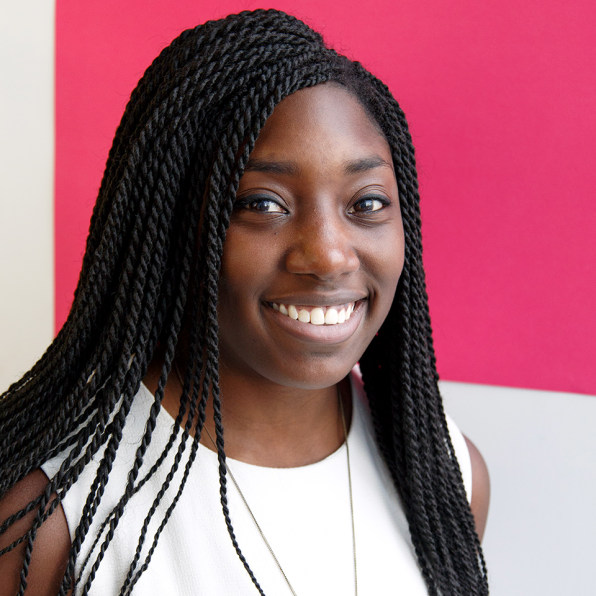 Name: Nikita Richardson
Role at Fast Company: Editorial assistant – Official jack of all trades: I write, fact-check, research, put together certain pages of the magazine, and generally do whatever else comes up.
Twitter: @nikitarbk
Titillating Fact: I went to Coachella by myself in 2012. I'd graduated from college a semester early and the summer before decided to payment-plan my way to the music festival. I was ridiculously nervous, but when people learned I'd come by myself all the way from Georgia, they were really quick to make me feel welcome and chat with me. Highlight of the festival: Seeing St. Vincent perform 2011's "Strange Mercy" from the front row.
Things She's Loving:

BuzzReads Newsletter: I spend a lot of my time on the subway reading longform journalism and BuzzFeed's weekly "BuzzReads" newsletter is hands down one of the best places to find great in-depth reporting. I get it right as I wake up on Sundays and it features stories from the site's own longform platform as well as features from other high-quality publications. It's my favorite inbox treat. (And for all my NYC residents out there, I highly recommend the Times's daily "New York Today" blog post. It's great for preparing for the day ahead and always full of fun trivia tidbits.)

"Multi-Love" by Unknown Mortal Orchestra: I listen to music constantly (much to the consternation of people trying to get my attention) and one of my favorite bands for the past few years has been American-New Zealander band Unknown Mortal Orchestra. This week they released the first single off their third studio album, "Multi-Love," and it's got everything I love about their music: a bit dance-y and a bit psychedelic with just a touch of funk. This band just keeps getting better and better.


Style Like U: This style blog is great for those who consider themselves fashion conscious, but it's also a wonderful source of inspiration if you really believe in the power of style as statement. Of particular note are Style Like U's many, many video interviews and photo diaries showcasing people from every gender, race, and background imaginable. They tend to be on the I-just-have-dust-in-my-eye side. And if you don't have the time to read the blog, definitely give the site a follow on for day-brightening content on the go.

Bonus: Boston Dynamic's Spot Robot: Every week something blows my mind and this week it was the unveiling of Boston Dynamic's super-agile robot dog, Spot.