Instead of going to film school, Jason Woliner went to MTV and made a sketch show for two years. It was a higher education in comedy no traditional institution could possibly compete with.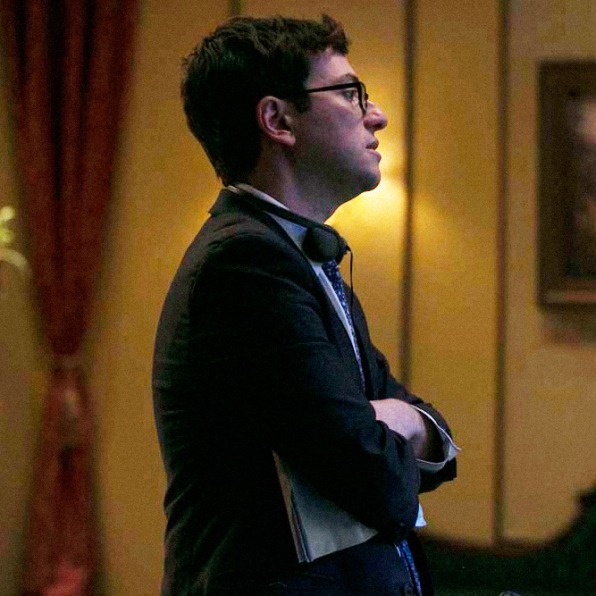 Before YouTube existed, the writer/director had teamed up with Upright Citizens Brigade Theater dwellers Aziz Ansari, Paul Scheer, and Rob Huebel to make some videos. They were not officially a sketch group, nor were they Internet sensations. They were four guys with a handful of funny videos, like the Criss Angel-skewering Illusionators, that caught the right people's attention at the precise moment before YouTube and Funny or Die democratized sketch comedy. As the main director of Human Giant, which ran on MTV for two seasons before ending on the creators' own terms, Woliner had to figure out, on the job, nearly everything he would've learned in film school–like how to work with a crew that consists of more than one other person, editing technique, and just what a cinematographer does. He rose to the occasion and went on to establish himself as one of the handful of go-to names for directing TV comedy, as well as a writer and executive producer in his own right.
In advance of the latest special he's co-written and directed, Dinner With Family, With Brett Gelman And Brett Gelman's Family, which premieres February 13 at 12:30 a.m. on Adult Swim, Woliner talked to Co.Create about carving a path through TV comedy, the inherent honesty of a live audience, and how creative freedom must be earned.
Very few people start making truly funny films or shorts right out of the gate. In order to get really good at what he does, Jason Woliner had to be really not-so-good at it for a while–and learn from the experience.
"I think there's such a supportive community in comedy right now, which is great, but I don't know if that's the right environment to be hard on yourself in," he says. "I dropped out of college and ended up making this feature film I wrote when I was 19 with some friends. It was terrible. Making something that I saw was bad, though, and seeing all the wrong things that led me to that, is something I think is still valuable to this day. I made a lot of stuff I knew was bad right away, and I had to figure out why it was not working so I could make stuff that was better. It's very easy to see something you make and say, 'Okay, it's good enough,' but getting it from a place of 'good enough' to making it right is the step that makes things stand out."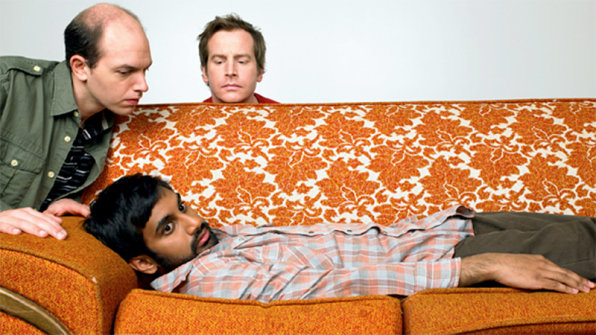 After the amiable disbanding of Human Giant, Woliner worked as a director for hire for several years, launching pilots like Jon Glaser's Delocated and overseeing a variety of sitcom episodes. Some of these opportunities came his way through MTV collaborators.
"We wrote together [on Human Giant], and it was important for me because I didn't want to just be thought of as the director," Woliner says. "It was important for me to write as much as everyone else in the group. [Show producer] Tom Gianas had a lot of connections in the comedy world and so these Conan writers would come by, pitch whatever sketch ideas they had lying around, and we'd write them together. From having met Jon Glaser there, a year later he asked me to do the pilot for Delocated. Jon Benjamin wrote and acted on the show and then we worked together later too. Human Giant, for me, was like directing school and comedy writing school at the same time."
The videos that led to a pilot deal for Human Giant were made to air during Aziz Ansari's weekly live show at UCB, Crash Test. It was a very different screening environment than that which greeted many of the sketch videos that followed in the TV show's wake.
"People put everything they make online now right away and I don't know how much constructive criticism you get online," Woliner says. "Before YouTube, I used to show videos at film festivals and that was good and constructive. Watching things with an audience is a great way to gauge—it's pretty clear what's working in comedy when there's a joke and people laugh or don't laugh. With Human Giant, we tested almost everything live and made tweaks based on what worked and what didn't. And if you just put something online, I don't know that you're getting a lot of constructive criticism. You're either getting a lot of people loving it and linking it around, or just bashing it the way people online seem to love to do. I don't know if people make their mistakes in private anymore, or if it's even an option, but I'm glad I made my terrible earlier stuff without a lot of people looking."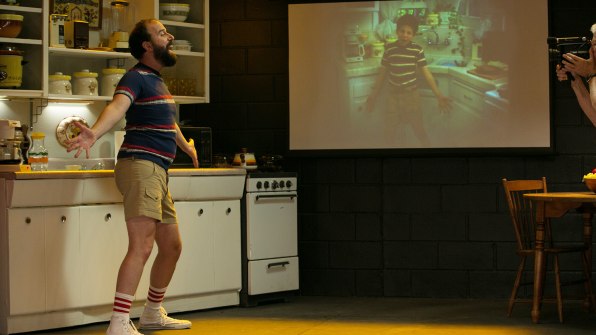 Although Woliner doesn't spend much time guest-directing these days, having moved on to develop his own shows, it was in the experience of working on episodes of various sitcoms (and the Adult Swim equivalent) that he learned how to work with actors–and when to stay out of their way.
"A show like Parks and Recreation has a system built for bringing in different directors every week. That seemed odd to me at first–you get there and the actors know their characters better than you," Woliner says. "A director on a show like that can be good for providing perspective that maybe the people who are there every week don't see. Joke ideas are always welcome. But you don't want to tell someone how their characters would react or treat a moment, because they're doing it every week and you're just some idiot who came in. I definitely didn't know anything about directing actors even after Human Giant. It was mostly just 'Stand here.' I was completely inexperienced with the rest. Going into a situation with all these different personality types, like in Parks and Rec, you have to figure out how to include everything everyone onscreen is bringing to it to get the scene to where it should be. Part of it is always letting funny performers be funny."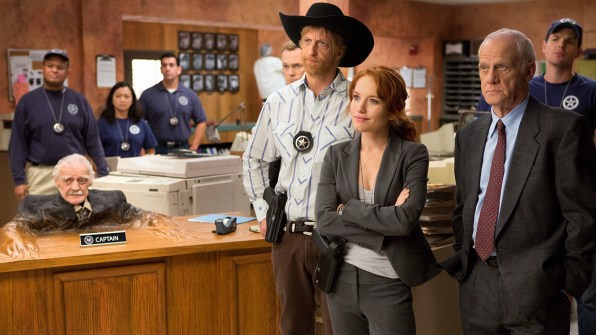 The show Woliner has been most deeply involved with is Eagleheart, which finished its third season on Adult Swim in 2014. It's a show that's become, over time, exactly the show he wants to make. It wasn't always that way.
"The pilot [for Eagleheart] was written by a couple Conan writers and I was brought on to direct. Adult Swim ended up liking certain parts of what we shot and not others, though, so we wound up throwing out the whole pilot," Woliner recalls. "From there, the three of us kind of reconceived the show from scratch. At first, Adult Swim was really not on board with what we wanted to do with the show. The first season was a pretty difficult process creatively. There were a lot of fights, and we shut down for a month. But then they wound up liking it. And the second season, they liked it too. By the third season we weren't getting that many creative notes at all, and we were only working directly with Mike Lazzo, whose notes were incredibly helpful. We didn't walk in and get handed the keys to the kingdom, we had to earn it. By the time we did, though, we were allowed to do pretty much whatever we wanted."