What if we could peel back the layers of the cities we live in? Imagine if you could look up any address in New York and be able to see what was there 10, 50, 100, or even 350 years ago. That's the idea behind the NYC Space/Time Directory, the newest project of New York Public Library Labs.
"The NYC Space/Time Directory will aggregate data from thousands of historical maps and offer it freely online through a searchable, map interface," says Ben Vershbow, the director of NYPL Labs. "Users will be able to feed it old addresses and get accurate results, and to look up historical locations, events, and people."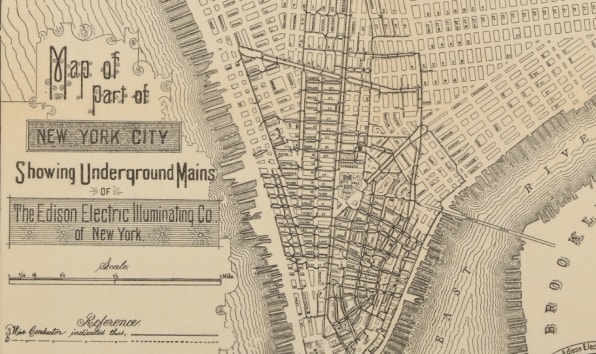 Vershbow wants the Space/Time Directory to be a window into the past that people can use as seamlessly as we look up addresses on Google Maps today. This fully searchable digital atlas can be an incredible resource for researchers, students, and journalists in the city, he says.
You'll be able to see what important speech from the 1890s was given where your dry cleaner stands today. Or see what happened to New York's forgotten 13th Avenue.
"We can imagine it powering interactive tour guides and textbooks, augmented reality apps, and various other whimsical location-based experiences that let you explore the history around you," Vershbow says.
To help make the project a reality, the Knight Foundation is today awarding a $380,000 grant to NYPL Labs as one of the 22 winners of the Knight News Challenge on Libraries. The grant will help the library with the arduous task of translating over 21,000 maps from as far back as 1660 into the grand time machine that Vershbow and his colleagues imagine.
"Today when we explore cities, we use digital maps and GPS devices, which take the way people think about places–with names, addresses, intersections, and landmarks–and translate it into the way computers talk about them: in latitudes and longitudes," Vershbow explains. "But the trail goes cold when you look to the past. That's because geography changes. And in cities, it's changing constantly. Give Google an old address–or a business, street, or landmark–that no longer exists, and it has no idea what to do with it. That's why getting the data from these old maps is the key."
Specifically, NYPL Labs is mostly working with old maps that were created for insurance companies to assess the fire risks of different buildings. These maps tend to be the gold standard for research in historical geography because they have many building-level details.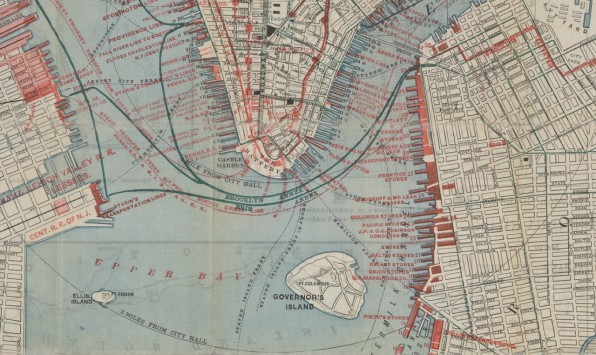 The NYPL team has written software that will handle a lot of the process, from scaling and transforming maps to fit over one another to training computers to automatically recognize what on a map is a building and what is a street.
The problem is that, at some point, there is a limit to what computers can do. For instance, computers aren't very good at recognizing handwritten numbers on a map or deciphering the color code in an atlas. That's why NYPL Labs created Building Inspector, a platform for crowdsourcing those sorts of details from entities that can make sense of them: people like you and me.
Visitors to the Building Inspector website take on these bite-sized tasks that software couldn't do on its own. By doing so, you are helping to build an incredible digital machine. So at the end of a long day, rather than play Angry Birds on your tablet you can fire up Building Inspector and help build a time machine. (The interface is fully responsive, so it works just as well on your laptop as on your smartphone.)
So far, approximately 8,000 unique visitors to NYPL's Building Inspector website have completed 1 million unique tasks. Still, the amount of work ahead is staggering. The handful of maps currently in Building Inspector only span from 1855 to 1862, representing less than 2% of the total information NYPL Labs hopes to include in its Space/Time Directory.
"We definitely need the public's help to pull this off," says Vershbow. "We see this as a kind of public works project of the digital age. As an institution, we have all this cultural heritage data and all this source material. So bringing it into the information-seeking paradigms of the day is something we need to be trying."