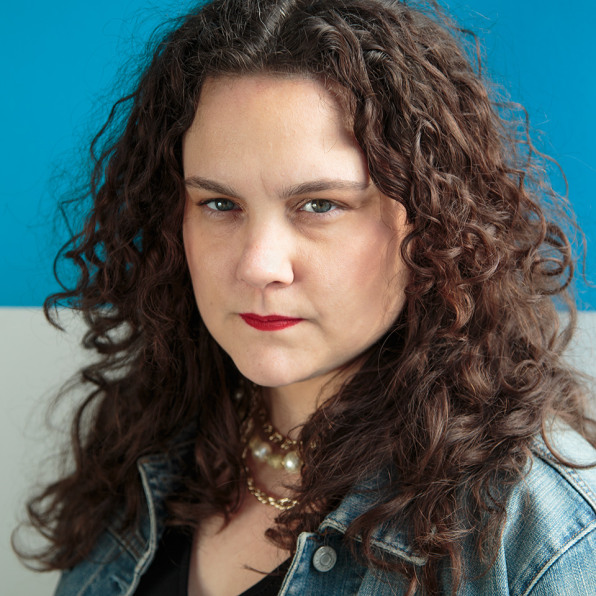 Name: Carly Migliori
Role at FC: Production Director—I get to work on every part of the Fast Company brand. On the print side, I manage the day-to-day of the edit and art departments, and on the web side, I work with our editors on scheduling and help transition our print issue to the web. I also oversee our iPad app and email a lot of funny animal videos.
Twitter: @clmigliori
Titillating Fact: I took tap dance lessons for 16 years. I started dancing when I was 2 years old, and tap just spoke to me. I hated all the rules associated with ballet, and loved that I could make my own sounds with my feet. Growing up, I idolized Savion Glover, one of the last great tap dance icons. I finally saw him dance in person last year, which checked a huge item off my bucket list.
Things She's Loving:
Beth Stern's Instagram: I think I'm the resident cat lady at Fast Company, so Beth's cat-filled feed is right up my alley. She's an animal lover, too, and posts tons of photos of her family's cats and the kittens they foster. Beth works with the North Shore Animal League shelter to foster kittens before sending them to their forever homes. The photos always brighten my day, and her commitment to animal welfare gives me more faith in humanity. She's also hosting the Kitten Bowl, which airs before the Super Bowl, this Sunday!




Plenty More: Vibrant Vegetable Cooking from London's Ottolenghi by Yotam Ottolenghi: I gave up red meat, pork, and poultry on weekdays in 2015 for environmental and health reasons. This cookbook has been super inspirational. I love recipes that celebrate the vegetable as a whole ingredient, and Ottolenghi's latest does just that. Try the celery salad with feta and soft-boiled egg!




Awesome Women Hanging Out Together Tumblr: Whenever I'm feeling down or in need of a feminist boost, I look to this photo stream, which began mid-2014. It's like getting a digital hug from Oprah while pretending I'm also besties with Hillary Clinton. The Tumblr is powered by MAKERS, a video series dedicated to badass women, which is also superb.