Maleficent director and Oscar-winning art director Robert Stromberg has found a new niche in tweaking fairy tales.
Stromberg's 60-second Super Bowl spot for Mercedes-Benz's new sports car Mercedes-AMG GT S—and his advertising directorial debut—uses advanced digital effects to merge 3D animation and live action for a new spin on The Tortoise and the Hare. It will air during the game's fourth quarter.
"I'm always interested in new challenges," says Stromberg. "There's something exciting about learning how to be an effective director and artist in a new medium. I was attracted to the playfulness of what they were trying to do. It was a departure from their usual advertisements."
The greatest challenge in the project—whose effects alone took three months—was creating the diversity of animal characters, which included a quirky mole, card-dealing weasel, and referee fox. A close second was filming in the Oregon woods with a sometimes cooperating Mother Nature.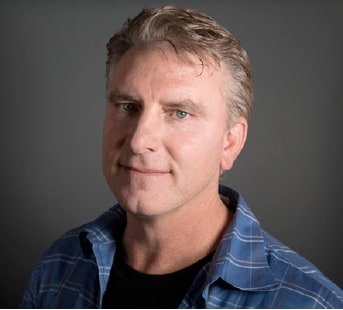 "It's easy if it's supposed to be just animals, but we had to interject personality and human characteristics, which adds a whole other dimension to it," says Stromberg. "I've done a lot of character work on films and am aware of how expressive these animals need to be—gestures and hand movements that punctuate moments. And in commercials, you're talking about one-second cuts. So I'm taking what I learned on a bigger scale, and applying the same artistic techniques, but making it work in a condensed timeline. Rather than playing with multiple expressions and meanings in one shot, I have to realize what that frame is trying to say."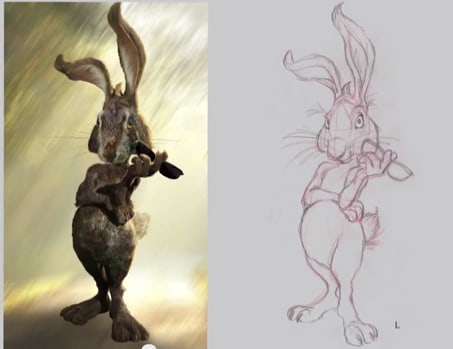 The characters began their journey as pencil sketches, before being tweaked in Photoshop, rendered in ZBrush, and converted to articulated models with Maya. Character designers in London and Germany worked from Stromberg's sketches, with VFX house MPC leading the development, animation, and visual effects of more than 15 CG creatures, injecting personality and performance into each character. (More VFX details are here.)
"Being an artist myself, I tend to be very engaged in the creative process through to the finish line—no pun intended," says Stromberg.
Here's a behind-the-scenes look at the production:
Agency Merkley + Partners came up with the idea—a lighter tone, using a fable about speed and steadiness to underscore the branding of a sportier, high-performance car—and approached Stromberg for the job.
Before helming Maleficent—one of the 10 films shortlisted for an Academy Award VFX nomination—Stromberg, who is repped by Ridley Scott's RSA Films, climbed the ranks as a highly respected visual effects artist, earning a two-time Academy Award winner for Best Art Direction for Alice in Wonderland and Avatar.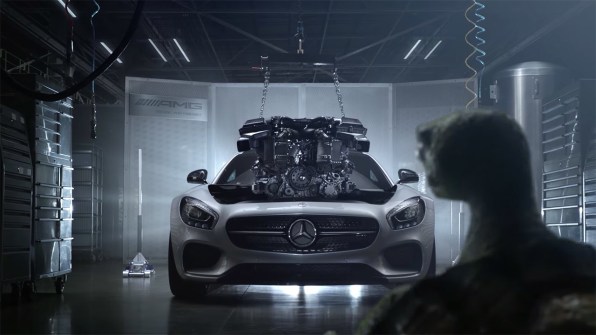 "The commercial is deliberately outside of the typical Mercedes voice," says Drew Slaven, VP of marketing for Mercedes-Benz USA. "The Super Bowl is a particular stage—consumers are not just watching football, but also the advertising, and have high expectations of wanting to be entertained and a little surprised. Moreover, Super Bowl airtime is not the full proposition; it's how we extend the message before and after the game. The Super Bowl is the epicenter. But it's not the only element."
Ellen broke the TV commercial on Monday, alongside a bit that had audience members dressed as those characters, racing an obstacle course to win the car.
A series of teasers with Pro Football Hall of Famer Jerry Rice aired before (and one will after) the game treating the Tortoise and Hare as real athletes gearing up for their big race—complete with #TeamTortoise and #TeamHare Twitter feeds.
"We looked at a number of animation VFX experts," says Slaven. "Robert brought a level of wit, charm, surprise, and technical ability to the project. A director of his stature coming off a Hollywood blockbuster, he just rolled up his sleeves and worked with the art director and copywriter as partners about how the characters should be brought to life."