There's nothing like finding out your wife is pregnant with triplets to make you reconsider your priorities.
This was the case for Brian Levin. Almost 13 years ago, Levin was "deeply enthralled" with his first startup, a wireless software company called Mobliss. He recalls things being "hectic enough" even when it was just he and his wife. Then came the news that three more would be joining them soon.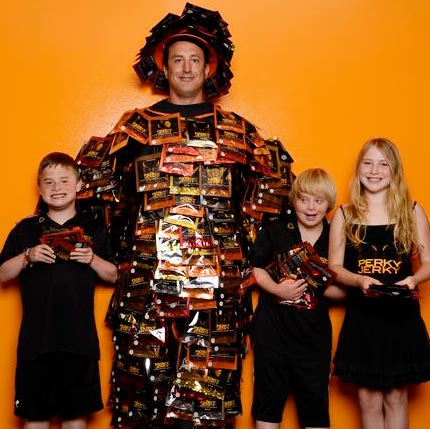 In 2002, shortly after their triplets were born, Levin and his wife further learned that one of them, Sam, had Down syndrome. "Of course you go through a lot of grief and pain, and then you quickly realize how lucky you really are," says Levin, noting that a condition like Down syndrome "in fact has many true upsides: Sam is one of the most loving kids you could possibly imagine."
An offer came to sell Mobliss. Levin likens his situation to that of a game show contestant who is assured a certain amount of money, but has a hunch that he can win more if he just takes on a little more risk. Back when he was childless, there's no question he would have held onto the company. "It felt like we were just getting started, and if we're selling now, what are we leaving on the table?" he recalls.
But he had more people to think of now. He made the more conservative decision: He sold the company. "It's akin to quitting at the $500,000 question, knowing you wanted to do it, and then the million-dollar question comes up and you knew the answer," he recalls, noting the value that accrued to Mobliss after he sold it. Still, he didn't waste time regretting the decision. "When you have the entrepreneur mentality, then it's, 'Well. I can do it again. And I can do it better next time.'"
So Levin did just that, building a location-based services company called Useful Networks. Again, the company grew successful–and again, Levin's life was upended by a surprising diagnosis for one of his children. His son Jake, aged 3, was diagnosed with Duchenne muscular dystrophy, a rare genetic degenerative disorder.
"That's something that really kind of hits you in the stomach in the worst way, and causes you to change your outlook on life again," says Levin. Unlike Down syndrome, Duchenne has no redeeming qualities. The prognosis is dire: rapid decline in muscular function, and a life expectancy that doesn't extend past one's 20s. "There's nothing positive about Duchenne muscular dystrophy. It's a race against time," says Levin.
Levin remembers being at a board meeting in Boston for Useful when he learned the diagnosis. "Once that happened, everything kind of changed again." And again, he wasn't quite able to be as fearless an entrepreneur as he might have fancied himself in his younger years. After learning Jake's diagnosis in 2006, Levin decided to sell Useful in 2007.
It turned out to be a fantastic decision, even on purely business terms. Google entered the same space in 2008, rendering Useful, well, much less useful. Levin felt like he'd dodged a bullet, and resolved never to stay in a space that Google looked likely to enter again.
Levin probably doesn't face that risk now. He's currently CEO and "Chairman of the Herd" at Perky Jerky, an ascendant beef jerky company. It may seem an out-of-left-field move for a software entrepreneur, but Levin says the idea had long been "marinating, pun intended."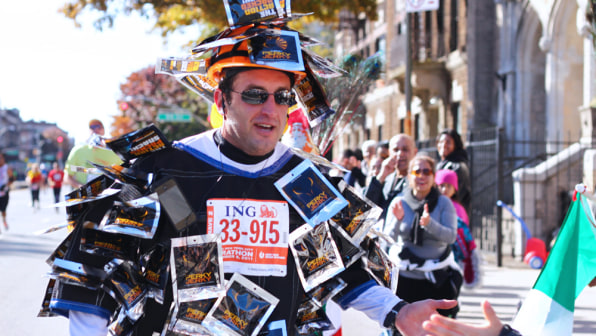 Levin may have entered into his career thinking he'd build a family around it; but by the time he founded Perky Jerky, his philosophy had reversed. Here is a business built around family.
"It's really about involving them in the process," Levin says of the way he integrates his family into the activities of Perky Jerky. It helps that Levin's calendar of promotional events reads like any child's wish list of fun activities. Around 2010, for instance, Levin began promoting his jerky at Nascar events. He'd take Jake on most of those trips. He recently took his daughter to an NFL game in Atlanta, where he did a big tailgate in a "40-foot jerky bus." He also integrates his business into fundraising for his children's conditions, focusing on organizations like Cure Duchenne.
"I'm trying to build a business that's profitable but also something that's fun. It's raising awareness, and the kids are enjoying it," he says.
Unexpected business opportunities become "impromptu vacations," says Levin. It might initially sound like the rationalization of a workaholic, until you hear what it amounts to. When Perky Jerky learned this summer that it would be featured in every checkout lane in Whole Foods stores throughout much of Southern California, Levin planned a "SWAT team of marketing" in the Los Angeles area. The family rented a condo on Venice beach for several weeks, touring Whole Foods locations in the "jerky mobile." They piloted a remote-control, glow-in-the-dark blimp around the beach to promote the brand.
If you're going to choose, as Levin has, to involve your kids in your business, there are a few key things to remember. "First and foremost, you have to be present," he says. It's easy to drag your kids to a meeting, push them to the side and ignore them, and convince yourself that you're having it all. You're not, and Levin doesn't do that.
The other key thing is for your business to be an expression of your personality. Perky Jerky is a humorous brand, one that lends itself organically to stunt-like promotions at fun events. If you're going to intertwine your business with your kids, says Levin, you'd better be sure the hours spent on your business are spent doing something that's genuinely "fun for kids of that age."
Levin acknowledges that that's tougher when you're selling software. And that's the main reason he's no longer selling software.