From protests demanding democracy and justice to the rise in citizen journalism and documentation of police encounters, the year 2014 has been a year of mobilized action—mobile being the operative word. In light of civil unrest in politically charged places including Ferguson, Missouri, New York City, Hong Kong, and Mexico, a new genre of platforms and apps designed to bring underreported acts of injustice to the forefront are making their way into the hands of demonstrators across the globe.
Without any entertainment or e-commerce features, these tools may not make it to the top of iTunes, but they could help save lives. At the very least, if deployed and used properly, they'll provide valuable data for governments, activists and the media. Here are three social justice tools designed to help citizens protect themselves and their communities.
In November, the American Civil Liberties Union (ACLU) launched the Mobile Justice smartphone app, which can record video of police interactions and send them directly to the ACLU for review. Currently available to Android users in Nebraska, Missouri, Oregon, and Mississippi, the app is modeled after the NYCLU's Stop and Frisk app, created by Jason Van Anden, who licensed the technology to the ACLU and worked with the group on deploying it.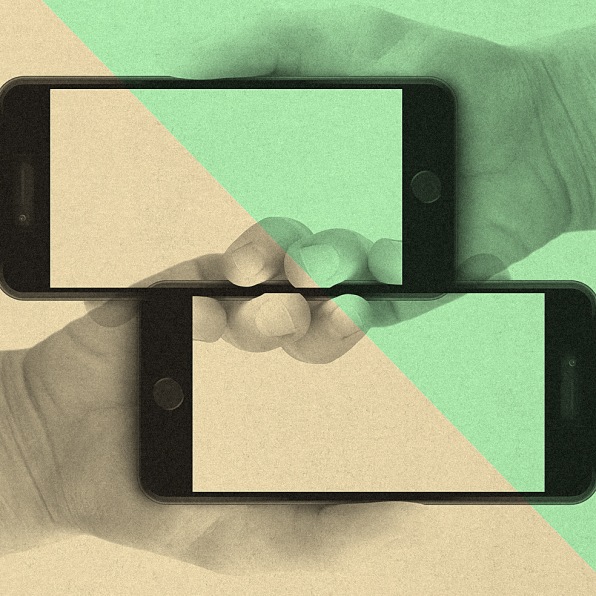 After reading statistics released by the attorney general, which showed racial disparities in stops, arrests, and and searches, members of the ACLU decided it was time to build a tool to document improper police stops, and communicate with people who may not know what their rights are. Jeffrey Mittman, executive director of the ACLU of Missouri, says the app was made for four reasons. These include providing evidence for civil rights violations when needed in individual cases, serving as a legislative tool, educating the public, and providing a resource for police officers, as well.
According to the ACLU of Missouri, the app has been downloaded 1,213 times in Missouri, 133 times in Mississippi, 228 times in Nebraska, and 407 times in Oregon.
"This is a tool that's helpful in Ferguson, but we want to be clear that it's for the entire state and other states," says Mittman.
What do workers rights in Bangladesh, FARC Columbia, and sexual assault in India all have in common? They're all underreported stories featured on the citizen journalism platform, CrowdVoice, which curates news on human rights violations rarely covered by mainstream media. Developed by Bahraini civil rights activist, Es'ra Al-Shafei, founder of Mideast Youth, the tool relies on crowdsourced contributions from users all over the world. Al-Shafei founded the platform in 2010 out of a need for a space for her and her peers to consolidate information about the social movements they cared about most.
"It was difficult to find important data which was being lost," says Al-Shafei "We also couldn't take advantage of our networks to get them to help us curate info. Emailing us a link or tweeting us a photo is not the same thing as preserving it, because we see it once and then it's not properly archived for future uses. Multiple platforms mean multiple data streams, and a spread-thin web presence can mean insufficient monitoring to find important developments and evidence within their spheres of interest. That's why we created CrowdVoice."
Al-Shafei says CrowdVoice is iterated every few months based on user feedback, and will be getting a newly designed timeline and faster way to browse through media feeds.
"For the first two years it [CrowdVoice] was focused strictly on curation, and now we place a very big focus on contextualizing the info via backstories or infographics for people to understand a social movement beyond just having a library of links, images, or videos," says Al-Shafei.
Video footage is undoubtedly useful in a court of law, but if it's been tampered with, it's rendered useless. That's why Witness and the Guardian Project created the InformaCam, a mobile app that allows users to verify and authenticate videos using the sensors in smartphones. Available for Android users, InformaCam embeds videos with metadata, including GPS coordinates, light meter readings, WiFi networks, and other information, to ensure the videos were recorded by a specific device at a given time and place. The idea for the app came from a similar tool that was created to do the exact opposite of InformaCam.
"We [Witness and the Guardian Project] worked together before on ObscuraCam, an app that keeps specific information private, and we realized there was another side to the visual and metadata anonymity provided by ObscuraCam," says Bryan Nunez, Project Lead of InformaCam. "Sometimes you want to be able to prove you took a photo rather than trying to remove any association you might have with it. This is especially true when you want to use a photo or video you took with your mobile phone for legal evidence."
Nunez says the process of creating InformaCam followed a similar trajectory to ObscuraCam. It was built upon a project called "A Bigger Brother," which Nunez's colleague, Harlo Holmes, developed at NYU. The idea was that the collective power of mobile phones could be strong than that of surveillance cameras.
"While we've gotten a fair amount of attention, we are still very much a project in development,' says Nunez. "So much of InformaCam's use is still limited to our partner groups who are helping to refine the feature set and identify issues before we can release it more widely."
Melissa Jun Rowley is a journalist and entrepreneur focused on the intersection of social justice and tech, race, gender, and youth advocacy. She currently runs The Toolbox, a site dedicated to spotlighting tools aiding social change and connecting activists and developers, and is writing a book about the power of young people using STEAM (Science, Technology, Engineering, Art & Math) to transform communities. She previously wrote about women's leaps in STEM for Co.Labs and a startup that's battling to open tech to transgender people