All things being equal, most people would probably choose to purchase fair trade goods. After all, who doesn't want artisans to earn enough to support themselves?
Unfortunately, most fair trade businesses operate as middlemen. They purchase items for a supposed "fair price" and then re-sell them to consumers. There's no way to know how much is going to the business and how much to the artisan. Unlike fair trade coffee and other select foodstuffs, there are no standards of what constitutes a fair price for crafts.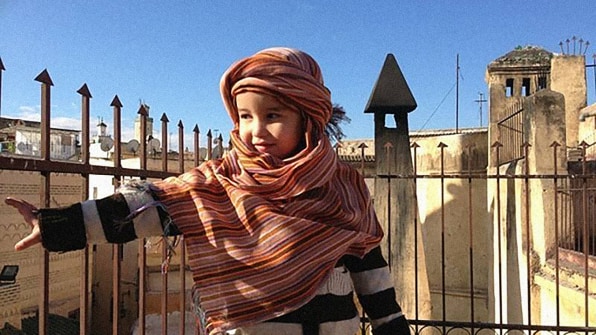 "When a website list their crafts as fair trade it's really just about marketing," says Dan Driscoll, founder of Anou. "In many fair trade organizations, 20, maybe 25 percent of the final selling price goes to the artisans."
Driscoll, a former Peace Corps volunteer in Morocco, created Anou with Tom
Counsell, a fellow Peace Corps Volunteer, so that consumers can purchase from Moroccan artisans directly, with no middleman in between. On the site, customers can find for sale all manner of Moroccan handmade crafts from rugs to silver jewelry to wooden kitchenware.
"It's a huge problem when the vast majority of the wealth these sales are producing is leaving the community," he says.
Driscoll believes that in order to keep wealth in the artisan community, the artisans themselves need to take over business operations. But that's not an easy task when most artisans are not literate in their native language–much less English–and don't have access to American and European markets, where most goods are sold.
"When you have fair trade organizations that are claim to be trying to get people out of poverty, you don't really want outsource the valuable skills that could help them run a business," he says. "But that's what everyone is doing. If we're really concerned with pulling artisans out of poverty, then it's imperative that they take over these skills."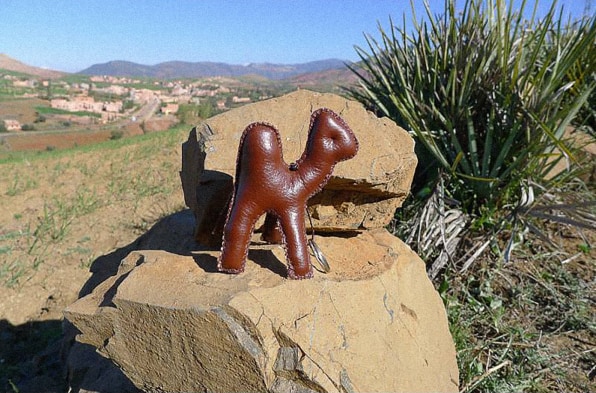 Before founding Anou, Driscoll tried helping artisans sell in existing online marketplaces like Etsy and eBay. While they had success selling and were keeping the full share of their profits, the language barrier meant that they couldn't navigate the site without his help.
For that reason, Anou developed a language-free interface for artisans to add their own products to the site and handle their own business operations. The process works like this: Anou employs "artisan leaders," who are artisans themselves and are also literate. These artisan leaders act as managers and trainers for Anou.
Artisans can access the site over computers in internet cafes or on their cell phones, as 2G and 3G service is becoming ubiquitous in Morocco. Once they are set up, artisans only need to take pictures of the good they want to sell and then click the appropriate icon to categorize it as a bag, a rug, a pillow, a bracelet, a necklace, and so forth. They can also set the price and list the dimensions and weight. All of this is done in an icons-based interface with no written words, but the end result as a products page that a consumer in the U.S. would expect to read.
Driscoll's commitment to the operation being artisan-run is so deep that he plans to eventually make the system so self-contained that he can write himself out of the process. "I'm not a part of the long-term plans of Anou," he says. "My goal is to step out from Anou within the next couple of months and everything will be self-run on its own."
As part of Anou's efforts at transparency, it also publicly lists its expenditures. (You can see, for instance, that Driscoll is paid less than the community support staff member.) Anou is also considering making the software that powers the platform open source so that it can be used to empower artisans in other regions to self-organize.