A zebra head is mounted on the wall.
Nearby stands a rusty Lambretta scooter. There's the strong scent of musky cologne in the air. I'm sitting in a quirky but quintessential man cave nestled in a defunct car manufacturing plant. Welcome to Mike Wolfe's office.
Wolfe is the creator, costar, and an executive producer of the History Channel's hit show American Pickers. A kind of companion series to Pawn Stars, Pickers focuses on the Laurel and Hardy-like vibe of Wolfe and his friend Frank Fritz as they travel around the country in search of "rusty gold," telling the stories of antiques they find and the people who own them. (Wolfe, it seems, has been at this for a while–on his website he says, "I've been looking for treasures in the trash forever.")
Pickers launched in January 2010, and by that September, the show had become the top-rated new nonfiction series in the coveted 25–54 age group, with some 5.3 million viewers. Wolfe and his crew are currently shooting the seventh season.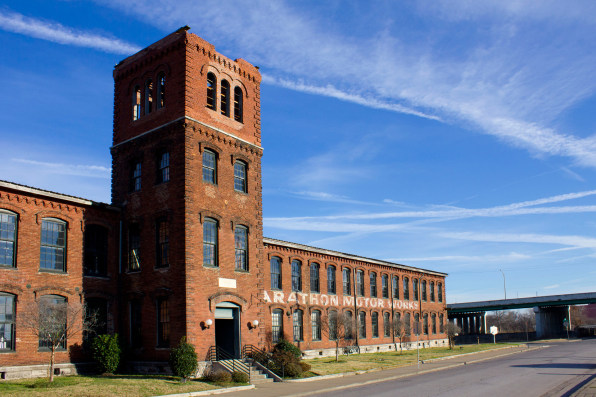 Now we're at Wolfe's second (and less televised) Antique Archeology store, which he opened in 2011 in Nashville's Marathon Village. The chic studio, gallery, and retail space in the historic downtown district was once, like many abandoned factories, a boarded, dilapidated relic in a high-crime, low-income area. The building is now filled with tenants that include a craft beer brewery, photography studios, a boutique candy store, and, of course, a coffee shop.
In addition to his show and the two Antique Archeology stores, Wolfe is also a real estate developer–"Every time I did really well with a pick, I'd put the money down and buy a building"–with his latest purchase just a few hundred feet from his Nashville storefront. In 2013, he wrote a children's book called Kid Pickers, with a companion website that acts as a sort of Facebook, connecting children and their collections. He has a line of specialized lighting fixtures, Rustoration, and he recently shot a pilot for HGTV called Nashville Flipped. That show focuses on remodeling historical homes to sell in today's market, telling the story of the house and its history along the way. Wolfe, a "huge motorcycle guy," is also working on a movie about Easyriders magazine.
So what's Wolfe's secret to his success and productivity? An eye for talent, for one thing.
"Do I know how to pitch a movie?" he asks, before answering his own question. "No, I don't. I have an idea, but I surround myself with people that know how to do it. Do I know how to make a house-flipping show? Not really, but I surround myself with people that want to do it. All my ideas are organic, but they come from the same places that my passions are, and I'm smart enough to surround myself with people that understand how those processes need to work."
And yet, while Pickers is about Wolfe's life and business, it remains the History Channel's product.
"History said something to me about four years ago, and I'll never forgot it: 'We're not in the Mike Wolfe business, we're in the American Pickers business.' And that woke me up. I said to myself, 'You know, that's right, you are in the American Pickers business, and I better get in the Mike Wolfe business real fast, and understand what that business is.'"
Like the Robertson family of Duck Dynasty and Real Housewife Bethenny Frankel, Wolfe was already a successful business owner before landing his reality show. Also like them, he has used the platform to push his brand.
"We're on television now 20 hours a week!" he says. "Think about that. Think about if you're Ford or Chevy, Lexus, whoever you are, whatever major corporation. Imagine trying to buy 20 hours a week of television, what that would cost you. You couldn't do it. I don't care who you are, you couldn't do it consistently for almost six years. So for us, being a small business and having that type of exposure is crazy."
Having that exposure did more than just increase his antiques sales. After 25 years of doing business, he found that he had to change his model to cater to a new customer base.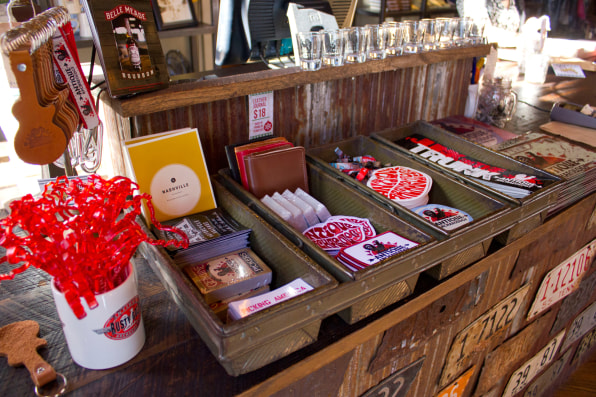 "Ninety percent of our sales are clothing, so all of a sudden I'm in the clothing business. I'm looking at what we're making for spring. I'm looking at hard goods, soft goods, how those goods are presented in my store; the function, the flow, the lighting, how it's focused, where it's at, how close is it to the cash register. I'm constantly having meetings with my team to know what's selling and what's not, and I just learned recently that our number-one-selling shirt doesn't have our logo on it."
When Wolfe sees opportunity, he generally pounces on it like a, well, wolf.
"Now we're looking at brand licensing and merchandising. Take it to Kohl's, take it to JCPenny's. My stores do millions of dollars a year in sales in merchandise, but not what they would do on a Black Friday at a big-box store."
Wolfe is such a savvy operator, he even bought his first house at a garage sale. "This guy was having a garage sale, and I ask him what he wanted for it, and he goes, 'I want 60K." I looked around and go, 'You know what, I'll take it.' It wasn't my dream home, it wasn't the place I was going to die, but I saw an opportunity."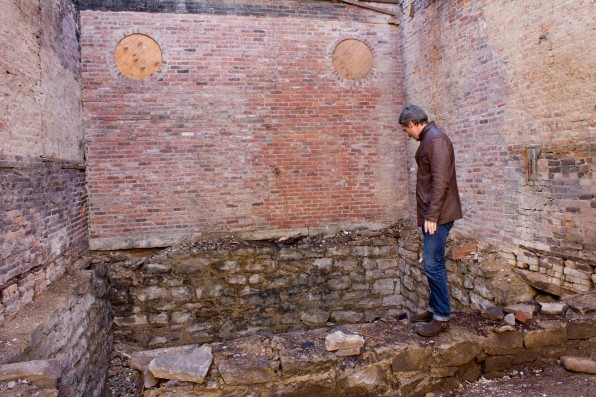 Before I leave him, Wolfe shows me his latest development project, a building near his shop that he jokingly refers to as "the ruins." It's clear there's a lot to be done, as there isn't even a roof. But Wolfe seems undaunted–plowing ahead with plans to rebuild.
"With all the stuff I have happening in my life right now, it's like, God, do I really need this? But I do. Because I'm a businessman, and this is a freaking great investment. You can't get a better investment than this."