To hear men describe it, renting a tuxedo the old-fashioned way is hell. When Patrick Coyne went to Men's Wearhouse to get a tuxedo for his friend Andrew Blackmon's Santa Barbara wedding, he was astounded by the process. "Some guy measured me and was like, 'You're good to go,'" he explained. "Do I try anything on?" the 25-year-old business school grad asked. Apparently not. The first time he donned his groomsman attire was the day of the wedding, and frankly, the $250 outfit looked terrible. "I looked like an idiot," he said.
"We look back at the photos and it was 10 guys swimming in tuxedos," added Blackmon, who was working in startups at the time. Not that he was surprised. "It's common knowledge when you rent for prom or a wedding that you're just gonna look funny." At this point, Blackmon was realizing he had the germ of an idea for startup of his own.
After Blackmon's wedding fiasco, he and Coyne started The Black Tux, which last week secured $10 million in funding. The Black Tux works like Rent the Runway for menswear, and is one of a growing cadre of direct-to-consumer, online native retailers that aim to elevate the experience of shopping for or renting an affordable suit, tux, or related accessory.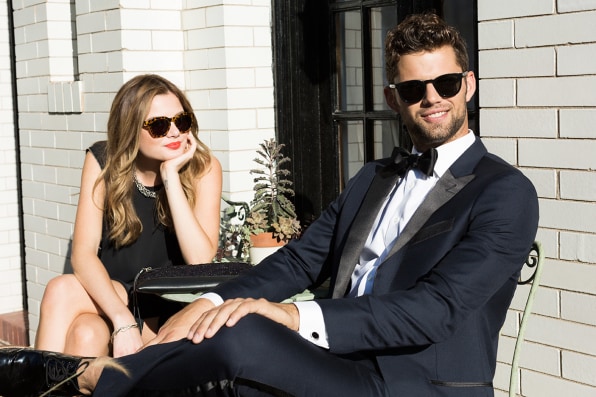 Much like Warby Parker, these companies own as much of the production, design, logistics, and manufacturing process as possible. Without the overhead of hundreds or thousands of brick and mortar stores and middlemen taking a cut at every step of the way, these startups aim to deliver an affordable suit that doesn't look like a beige sack.
The Black Tux keeps it simple. It offers five classic styles: three tuxedos and two suits, renting each one out an average 15 times before retiring it. (Blackmon claims that Men's Wearhouse rents the the same garment 40 to 80 times; Men's Wearhouse declined to comment for this article.) Tux rental takes just a few clicks. After picking a style, shoppers enter their measurements. For those who don't know, the site has a tutorial system to help renters measure their own lengths and widths. The outfit, including any additional trappings like dress shirts, bow ties, cuff links, and shoes, arrives a week before the event. If something doesn't fit right, just send it back for something in a different size. To return, just pop in the mail using a prepaid label.
There are also new options for men looking to buy affordable suits rather than rent–and were also inspired by the despair experienced at Men's Wearhouse. "I walk in there and feel just dejected by life," says Vishaal Melwani, a third-generation tailor who wants to revamp the suit-buying business for a younger generation with his suit startup Combatant Gentlemen. (Professional reviewers agree: "Shopping there is a task you wouldn't wish upon your worst enemy because the fits were terrible, the fabrics were poor, and it equated the act of buying a suit with all the sophistication of buying an evening gown from a Dress Barn," begins Jian Deleon in his review of the shopping experience on Complex. "The millennial in me wasn't just looking for a suit, but also an experience.")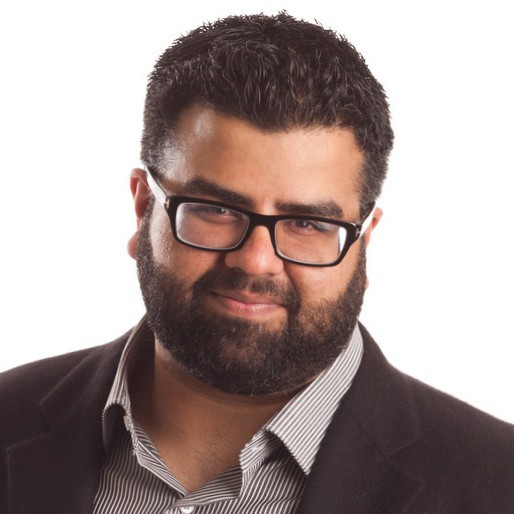 Combatant Gentlemen, meanwhile, sells 100% wool suits for $160 using what it calls a "sheep to wool" model. "We own 67 sheep," said Melwani, who founded the company just after the recession when he saw his just-out-of-school friends shopping for interview appropriate clothing on a budget. Combatant Gentlemen also plants its own cotton and Melwani, a trained tailor, sews all the patterns. (Melwani's family operates Versace boutiques along the West Coast.) The buying process works a lot like The Black Tux's. For those who don't know their size, "fit tech" helps with measurements. The garment comes in the mail soon after; if it doesn't look good, just send it back, free of charge.
While the pleasant experience attracts shoppers, quality and value hooks them. "A lot of guys were skeptical early on," said Melwani. "For them to get a quality suit at $160 was like, 'Okay, where is the catch here?'" When the suit comes, it looks and feels like Hugo Boss or J. Crew caliber, at Men's Wearhouse prices. People like that: Just two years in, the company has broken $10 million in revenue. The company has attracted an impressive roster of investors including Zappos CEO Tony Hsieh and the Trunk Club CEO and Bonobos founder Brian Spaly, to name a couple. About 40% of Combatant Gentlemen's clients are ex-Men's Wearhouse or Jos. A. Bank guys.
Owning or tightly controlling production and manufacturing gives these companies a leg up over the old-school competition. Men's Wearhouse has a lot of middlemen: an expensive, full fledged design team, a trading firm that does the sourcing and manufacturing, and then it has the nasty overhead of 1,700 retail stores and all the employees who work at the locations.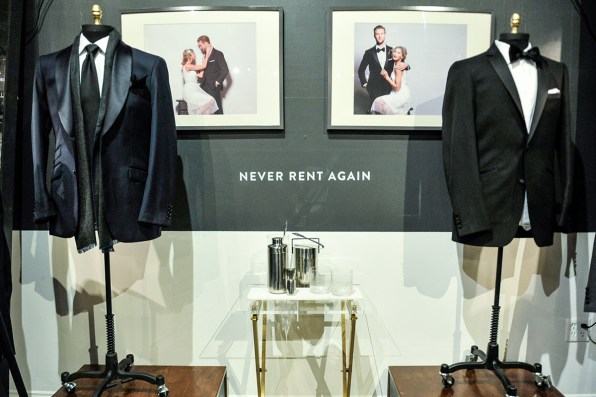 The Black Tuxes and Combatant Gentlemen of the world cut out as much of that as possible, and pass on most of the savings to the consumer, which is how they get prices so low without peddling ill-fitting fashion disasters. "One of the real values is you can deliver great design at great prices. I can really disintermediate with a wow," said Michael Alter, CEO of The Tie Bar, another vertically integrated men's retailer that sells everything but the suit. Because of the "inherently crazy margins built into the business," said Coyne, "our business model is profitable enough to be attractive."
"It's like a Wild West when you're trying to figure out what fabric mill to use, who will do the cut and sew–everyone wants to sell you and say they'll make a suit and tux for $50, but then it's the worst quality," explained Blackmon. "Just finding the people who had the best quality was tough." The Black Tux uses an Italian mill, Tollegno for fabrics, and the same factories as Burberry and other high-end suit manufacturers. Men's Journal has given The Black Tux its fashion stamp of approval. All Merino wool duds start at just $95 and average $150 per look, and The Black Tux has seen double-digit sales growth every month since launch.
Going after Men's Wearhouse is no small goal. The mega-retailer is still incredibly dominant, with $3.5 billion in sales each year. It also has a full-court press on non-casual male attire, not only catering to weddings, but prom, bar-mitzvahs, job interviews, and any and all suiting needs. When people think cheap suit or tux, they think Men's Wearhouse. And yet, despite hiring menswear designer Joseph Abboud, firing founder George Zimmer, and acquiring Jos. A. Bank, a visit to Men's Wearhouse is still sorely lacking (in store or online).
With more direct-to-consumer options than ever–Everlane, Bonobos, and Frank and Oak, to name a few–shopper habits and expectations are changing. Men's Wearhouse's digital offerings amount to a couple of hashtags. Even the website is difficult to parse. After "building" a look, it's impossible to find how much anything costs, and renting ultimately requires printing out a form and physically bringing it to a brick-and-mortar location.
For now, this is still working for them: "Men's Wearhouse has 87% gross margins on their tux rental business. It's great for them," said Coyne. "But, it's really bad for the consumer."