It's no secret that Silicon Valley has a diversity problem.
For example, out of Google's nearly 50,000 employees, only 30% are women. In tech roles, that number drops to 17%. (Even worse: black and Latino employees make up a combined 5% of all Google staff.) Anecdotally at least, those numbers or worse hold true for the startup world.
"It's difficult to drill down into diversity stats in any given startup company, given how little is reported, but it's easy to postulate that these dismal figures get even smaller if you try to extract numbers across our innovation," says Shaun Johnson, cofounder of Startup Institute.
The Startup Institute is a bootcamp for individuals looking to shift careers into the startup world. It offers classes that are meant to both provide technical skill and install the less quantifiable skill of being able to thrive in startup culture. Classes are offered on four tracks: web development, web design, marketing, and sales.
The Institute has also made diversity a key part of its mission. Since 2012, the Startup Institute's classes have been 41% women and 35% students of color, according to statistics it provided to Fast Company. And diversity is hard-coded into the curriculum and how they operate.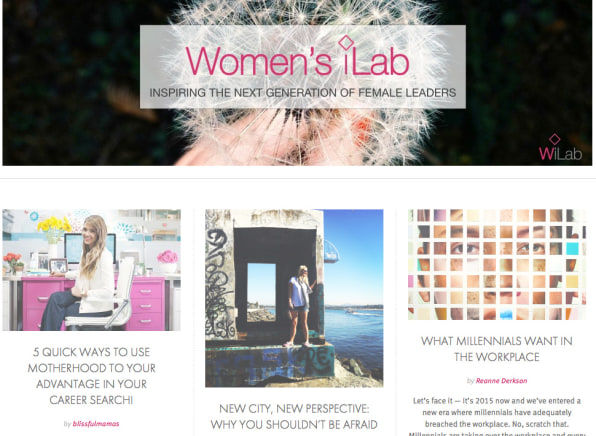 In Boston, the Startup Institute partnered with Women's iLab for a sort of problem-solving sprint. Instead of the more common programming hackathon, in this 24-hour period, an existing startup poses a challenge to students who work in teams to devise a solution which they then pitch to the iLab.
Diane Hessan, Startup Institute's new CEO also explains that whenever Startup Institute expands to few cities–as it just did to Berlin and London–that a select group of students in the first cohort of in every track attend for free. In addition to being good promotion, that also lets Startup Institute be selective in who it admits, rather than just who can afford it. Normally, the program costs a little over $5,000.
"We're able to pick diversity," says Hessan. "We get to think about who we want to be the flagship class."
Startup Institute is also running events geared for women in startups. Earlier this week, an event brought together three women from high-growth companies to speak on a panel about their experiences and advice for women looking to get into startups.
Panelists Grace Ng, cofounder of Javelin.com, Lisa Mann, who recently left a Senior VP position at Mondelez to work at Kind, and Katharine Zaleski, president of PowerToFly, all shared horror stories from their work experience. From condescending unsolicited advice to work relationships ruined when romantic advances were rejected, each had keenly felt the experience of being valued less due to being a woman in this space.
Zaleski, whose company was recently profiled in Fast Company, indicted the tech world culture of creating offices that are all-inclusive "campuses" that have everyone's needs from gyms to barbershops to yoga studios so that employees never need to leave. The end result, she argued is that the companies are implicitly demanding a high level of office presence and face-time, which she says unfairly disadvantages women who also want to have a family.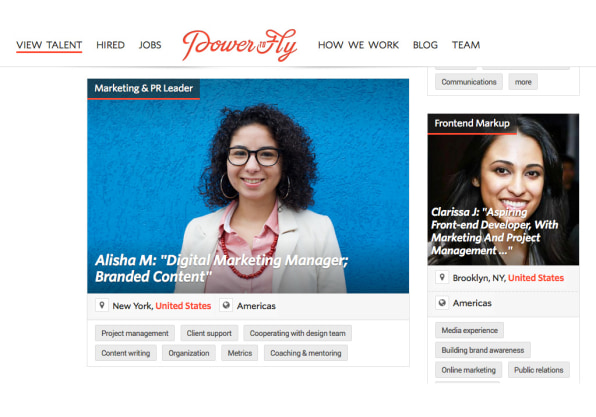 "We have set up companies that are replicas of the elite male college experience. The whole culture is about showing your face in the office as much as possible for long hours. Facebook used to subsidize its employees to live within a mile of the office. Do you know how unfriendly that is to women? It means if you want to have a family you can never spend time with them. When I was 32 I had two bad choices: give up on a career I had spent the last 10 years building or never have kids."
For her part, Zaleski's solution was to found PowerToFly, which acts as a marketplace for high-talent female programmers to find remote work.
When asked about institutional barriers to women advancing in the startup ecosystem, Hessan was optimistic and downplayed overt sexism being an issue.
"I think the issues institutionally are declining," she said. "The last thing I want is to create an environment where women think they can't be successful because they're women. I think it's a huge mental obstacle for us that we think that if we aren't successful, then it must be because we're women."
Johnson, who is black, believes that Startup Institute's diverse founders inherently make the group more geared toward diversity. Another of Johnson's cofounders and chairperson of Startup Institute, Katie Rae, is female. The two of them are both personally aware of the roadblocks to getting people from underrepresented groups jobs in the tech world.
"Finding a place in the startup community where people look like you is difficult enough." Johnson says. "But to fit in and keep your sense of identity is certainly an epic journey."