All ideas change the world in some small way, but not all ideas are "world changing." At Co.Exist, we like to consider the ideas that are tackling the big problems that face our society and the planet–a better term might be "world-fixing ideas"–at the moment they're sitting somewhere between science fiction and the possible. We work to look at the brave thinkers, inventors, and entrepreneurs who are slowly, painfully proving their value. The ideas that work, catch on, and take off might very well improve the way everyone on the planet lives–or help ensure that we get to keep living on the planet at all.
So here we've collected 14 of the most audacious, most potentially transformative ideas that are starting to reshape the world today. They range from better treatment of low-wage workers to a guaranteed income for every person; from programmable physical objects to a doctor's office in your pocket; from design that intentionally makes you uncomfortable to satellite detective agencies.
These ideas are in every stage, from the barely realized to the almost inevitable. Will they all come to pass this year? Probably not. Some might, sadly, never come to pass at all. But they're the leading edge of this project of fixing the world. If you're interested in that—and you really should be—this is what we think you should know about.—Morgan Clendaniel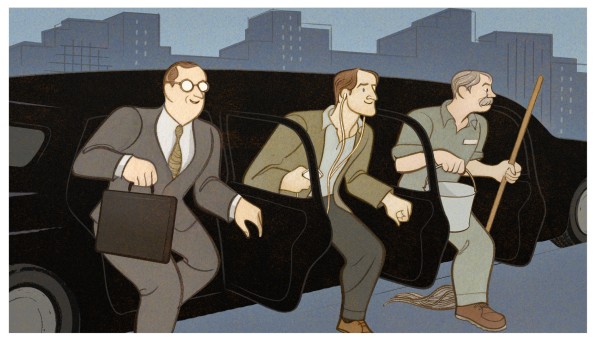 By Jessica Leber
In the auditorium of a drab office building Jacksonville, Florida, almost 200 employees of the health insurer Aetna gathered–with many more following along on a live video stream–for a visit from the CEO this January.
They were there expecting a town-hall-style Q&A. What they got instead was an emotional surprise, at least for the lowest-paid among them: CEO Mark Bertolini announced that everyone who earned less than $16 an hour would get a raise. Those same employees, most of whom worked in customer service and claims processing–and most of whom were women–could also choose less expensive health benefits the following year.
By Ben Schiller
There's a simple way to end poverty: the government just gives everyone enough money, so nobody is poor. No ifs, buts, conditions, or tests. Everyone gets the minimum they need to survive, even if they already have plenty.
This, in essence, is "universal minimum income" or "guaranteed basic income"–where, instead of multiple income assistance programs, we have just one: a single payment to all citizens, regardless of background, gender, or race. It's a policy idea that sounds crazy at first, but actually begins to make sense when you consider some recent trends.
For decades, lawyer Ray Purdy worked in academia, examining the ways that satellite data could be used as legal evidence and as a law enforcement tool, with a special focus on environmental law. But his work never stayed in the academic world for long: just about every month, he would get a call from the police, an environmental agency, or a health and safety executive complaining that they wanted to get a hold of satellite imagery but found it hard to find and even harder to interpret. Purdy sensed an opportunity.
Satellites are getting smaller, cheaper, easier to launch. A growing number of startups, including Planet Labs and Skybox (purchased by Google in 2014) are operating fleets that send back imagery from all corners of the planet, taking pictures sharp enough that you can see a manhole cover, though not a face or a license plate. To capitalize on this new glut of images, Purdy and Ray Harris, a geography professor at University College of London who has dedicated his career to Earth observation, teamed up in 2014 to launch Air and Space Evidence, a consultancy that specializes in using satellite and drone imagery as evidence in insurance and legal cases. The two Rays, who act as middlemen between satellite companies and people who want to use satellite data, call their business the world's first "space detective agency."
By Jessica Leber
Nonviolent movements have come and gone in the last century, some successful, others not. In either case, whether during Gandhi's fight for Indian independence, the Palestinian uprising during the First Intifada, or today's Black Lives Matter protests, participants have questioned and debated the effectiveness of their tactics: Is peaceful protest the best way to make your voice heard? Or is there a time when a smaller violence is the right response in the face an even more violent injustice? Are the tenets of nonviolence holding back change that could happen with a more aggressive fight?
These questions were asked–and acted upon–during the 1960's at the height of the civil rights movement. They are asked all around the world, practically every time a protest movement or armed faction has aimed to topple a dictator from his perch.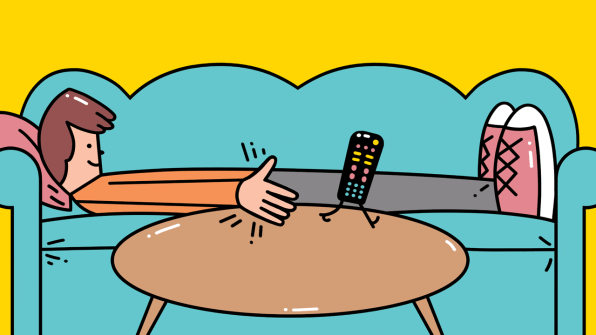 By Adele Peters
When you step into the "Intervator"–a hacked elevator in Essen, Germany–and push a button for the fifth floor, the elevator sends you to the fourth floor instead, and tells you to take a flight of stairs for a little exercise.
"It's about how you can implement a new behavior in your daily life–something extra," says Matthias Lashke, a PhD student at Germany's Folkwang University of the Arts, who works with a team of students designing simple interventions like the hacked elevator control panel.
"If you come to me and say you want to exercise more, I can say, 'Go for a jog,' or something," Lashke explains. "But you'd need self-regulation to get off the couch, you'd need extra time, and you'd have to think about how you wanted to increase physical activity. If you have something like the Intervator at work, you can easily add a little bit of activity to daily life."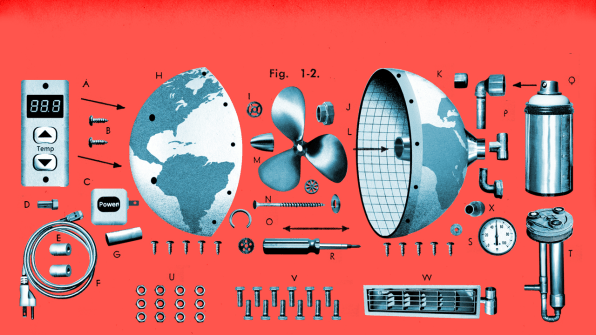 By Ariel Schwartz
Here's a scenario that seems plausible if we continue down our current path of only vaguely paying attention to climate change: There's a drought in northern China, almost certainly exacerbated by global warming. People are dying. There's famine and huge waves of migration out of the region. The government, not known for being calm in a crisis, faces enormous social unrest, and so it resorts to a drastic plan to change the weather, spraying sulfate aerosols–a combination of water vapor and sulfur–out of jets flying high in the sky. The wind carries the aerosols across the planet, eventually increasing the Earth's albedo (its ability to reflect sunlight back into space) enough that the process of global warming is offset, even if greenhouse gas levels continue to build up in the atmosphere. The earth's warming is alleviated for a time and, as a result, so are China's droughts.
The operation wouldn't cost much in the grand scheme of the world's largest economies–on the order of billions of dollars per year, according to David Keith, one of the most prominent geoengineering proponents and a professor of applied physics and public policy at Harvard–and a sulfate aerosol spraying initiative with global ramifications could be done from a single airbase. The aerosol spraying could make the sky whiter, perpetually reminding us of how we've altered the climate. But how much would that matter if the world could preserve itself as it is today, avoiding the inevitable die-offs from long-term climate change? And in any case, how could the global community stop a country like China or India if it wanted to implement a geoengineering scheme without consent from the rest of the world?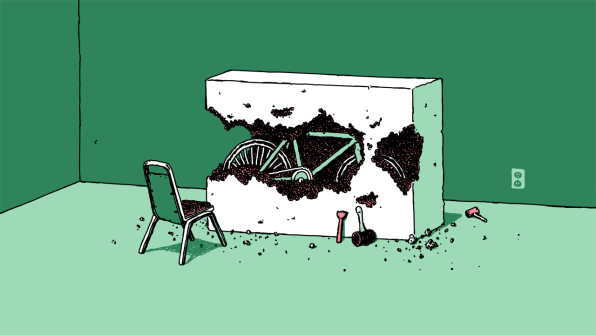 By Adele Peters
The bicycle hasn't changed much since the 1890s: Today's version has the same basic diamond shape and the same configuration of parts that it's had for over 100 years. If a 19th-century cyclist time-traveled to 2015 and got on your Bianchi, he'd know what to do.
But that hasn't stopped modern-day designers from trying to make a bicycle better-suited for modern city life. The original cyclists shared roads with horse-drawn carriages, not speeding two-ton cars. They didn't try to carry bikes on subways. New bike designs are tackling the issues of 2015, at the same time that infrastructure for bikes quickly improves. The bicycle may be on the verge of becoming ideally suited for urban commuters in today's world.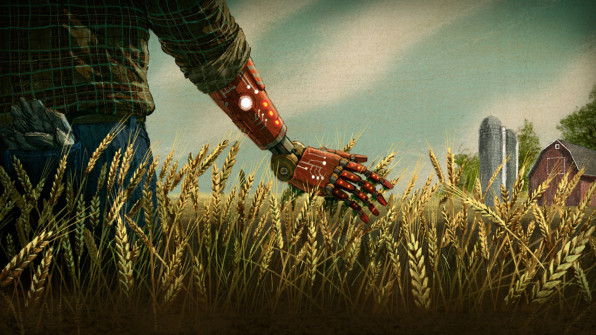 By Ariel Schwartz
It's 2020. Drones are flying over the tomato plants, taking constant quick snapshots of the field to look for problems. A stream of ultra-accurate weather data informs crop decisions, while a handheld pathogen detection system sets off alerts for diseases in the field in a matter of minutes. The whole farm is hooked up to a massive outdoor wireless network, to ensure that no swath of land is ever left unconnected. Somewhere around here is a farmer.
Silicon Valley has a lot to offer the growing number of farmers who rely on high-tech solutions. But while Palo Alto and California's Central Valley, the place where much of the country's produce is grown, are just a few hours' drive from one another, the cultural gap is incalculable. If farmers and tech entrepreneurs can find common ground, our food supply will benefit.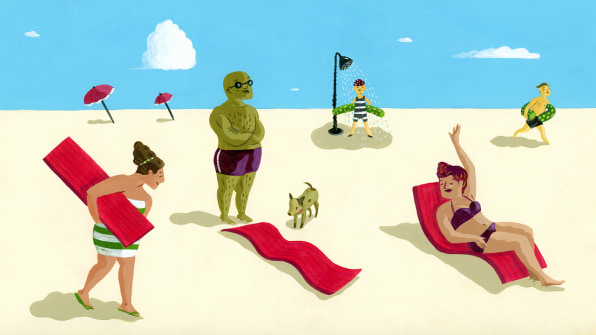 By Jessica Leber
Plants moving towards the sun, proteins fold into complex structures in response to their surroundings, molecules stack themselves together to form a crystal. No external machinery directs these functions. Instead, the structure and shape is embedded in the material properties themselves–a wonder of the natural world.
One day, we may create materials to respond to their environments in similar ways, unlocking a new realm of possibilities for building and design: Technologies, products, and infrastructure that are adaptable, efficient, and less prone to costly errors. Imagine smart materials that deliver drugs inside your body just when they're needed, furniture that assembles itself at your house, or car tires that alter their grip when the road is wet.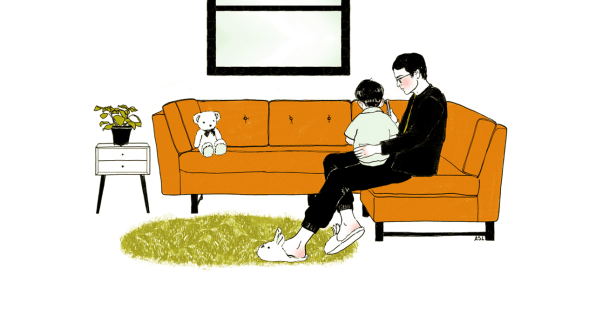 By Ariel Schwartz
Perhaps this sounds familiar: you spent 45 minutes waiting for a doctor's appointment, only to be seen (and if you're lucky, diagnosed) in five. Why, you might wonder, did you need to go into the office at all? In many cases, you probably didn't. As doctors and patients become more comfortable with telemedicine, and as DIY medical tools get more advanced, the number of visits you make to the doctor could decline dramatically.
Instead of trekking to those annoyingly short visits, you'll have much of the equipment you need to make a diagnosis at home.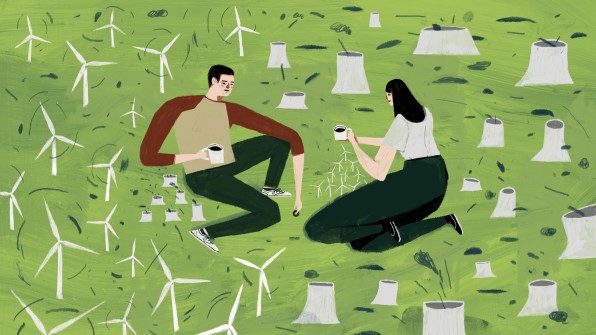 By Ben Schiller
While communication networks have evolved a lot over the last century, the electricity grid has hardly changed at all. The system still uses the same basic technology and has the same general form: big power plants delivering electrons over long transmission and distribution lines. Thomas Edison built America's first power plant in New York in 1882. And as power industry folk like to say, "he would probably still recognize the grid today."
Not for much longer. With thousands of people now installing solar panels and selling power back to utilities, the grid is changing from a one-way, top-down network to being two-ways and bottom-up. In the future, the transformation is likely to progress even further, with more of us participating, and some of us even collaborating in "peer-to-peer" relationships. The future grid could be like an "energy Internet" where the traditional hierarchies are overturned. Instead of a hub-and-spoke system of utilities to consumers, power and associated services will be transacted between individuals.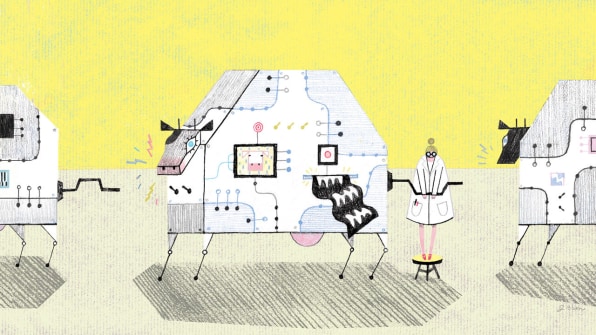 By Jess Leber
Scientists can already grow a hamburger in a petri dish. But before we see a cow's lab-grown flesh in the grocery aisle, we could find its skin appearing on the fashion runways first.
That's according to Modern Meadow, one startup in Brooklyn that is working to create a future that is "cultured not slaughtered."
By harnessing recent advances in tissue and cell engineering technologies, the company is working on both edible and wearable products that don't require live animals to manufacture. But CEO Andras Forgacs says that lab-grown leather will hit the market before lab-grown meat. For one, consumers will likely find it easier to accept new biotechnology in their jackets than on their dinner plates.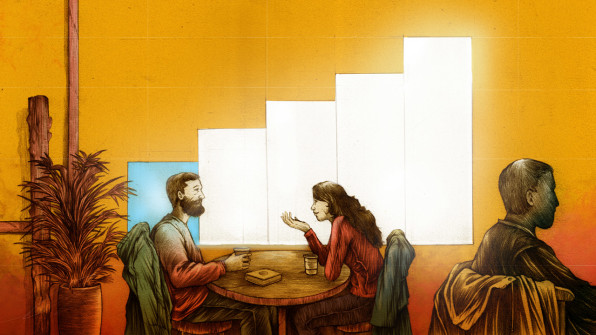 By Adele Peters
Walk in a typical cafe in London, like other cities, and you might see a row of freelancers staring at their laptops, or people scrolling through smartphones as they wait in line. But later this year, Londoners might have another option: A cafe that automatically blocks wireless signals, so you're forced to pay attention to your friends instead of your technology.
"I want to question the advancement of wireless technology," says Julien Thomas, the artist behind the concept, who built a similar coffeeshop called the Faraday Cafe in Vancouver in a temporary exhibition last year. "Why is it that people have to involuntarily embrace these technologies, all of the time? There has to be a time and place for people to opt out. I think this is absolutely necessary for us to feel like we have some say over our lives."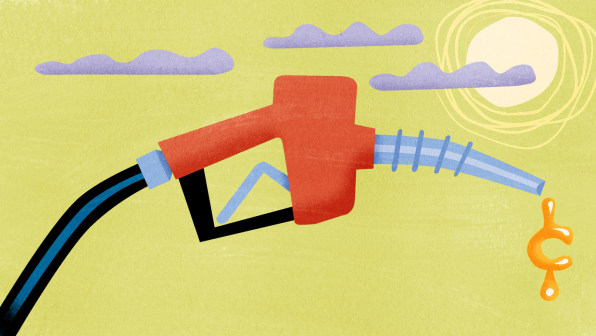 By Ben Schiller
With oil prices falling 50% since last September, will 2015 be the year the clean energy boom goes pop? Investments in solar, wind, biofuels, and other technologies surged to $310 billion last year. But, with the world soaking in cheap oil, there are people who think the boom cannot last.
On the face of it, there are reasons to think the doomsayers might be right. For instance, if you bought a Nissan Leaf because gas prices were $3.50 a gallon, then $2.00-a-gallon prices make that decision seem like a less good one. You've paid a premium for an electric car and not seen the benefit from switching away from fossil fuels. Similarly, if your power plant runs on oil–as many do in the Caribbean and Middle East–then you're less likely to want to switch to a solar plant instead.