Data is our savior! Data is a scourge! Data leads straight to social impact! Data crowds out the all-important human dimension! Data squashes innovation! Data is plural! Data is singular!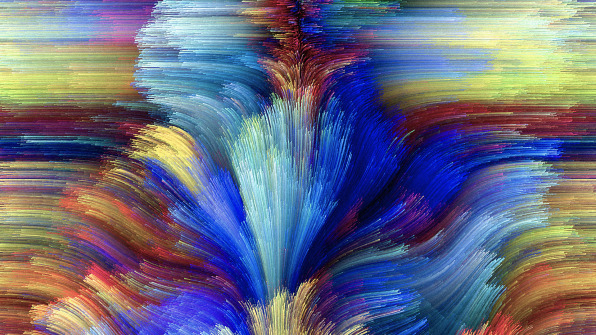 I'm hyperbolizing, but it feels fair to say that data is among the most powerful, under-utilized, and incompletely understood forces in social problem solving. The time has come to wrap our arms around it, redefine it, and find its full potential for driving better human outcomes. Used well, data will help us along the pathway to large-scale change that can address the huge social needs of individuals and communities, which I've written about in two recent "Social Innovation Optimism" columns for Fast Company's Co.Exist (here and here).
First and foremost, data is powerful because, at its best, it allows us to be results-driven, finding out what works—under what conditions—and using that information both to improve our programs and organizations, and to make resource allocation decisions more effectively. At the same time, the complexity and dynamism of social problems and related human decisions are tremendous, so data can't be used to "solve" these issues the same way it might be used in consumer marketing or health care.
This requires us to think differently about data and social impact. One illustration of how to do that comes from the Family Independence Initiative (FII), a New Profit grantee headquartered in California that "leverage[s] the power of information to support economic and social mobility" for families in small collaborative groups across the state and in Boston, Detroit, and New Orleans. FII's approach flips the usual script on data. Rather than collecting data about people's deficits and needs to direct programming at them (the old way of doing things in philanthropy), FII has created a way to measure and propel people's initiative and capacity. Participants input data points on a monthly basis in an FII dashboard that tracks assets, housing, education, and other factors. Packaging data this way allows participants to make their own decisions about priorities and opportunities. At the same time, FII uses the data to develop "products" like loans or other financing packages that help participants realize their aspirations.
Valuable, counter-intuitive information presents itself all the time in this unique feedback loop, as FII Vice President Jorge Blandon outlined recently:
"We had a single mother of three kids in our program whose data set showed that her children unexpectedly went from being D-F students to A students over a period of time. We assumed that when we dug into the data, we were going to find that the family accessed new after school programs, tutoring, or other education-related activities, but that wasn't it at all. We pinpointed a moment when the mother was able to get a low-interest car loan from a dealer and buy a car as the start of that progress.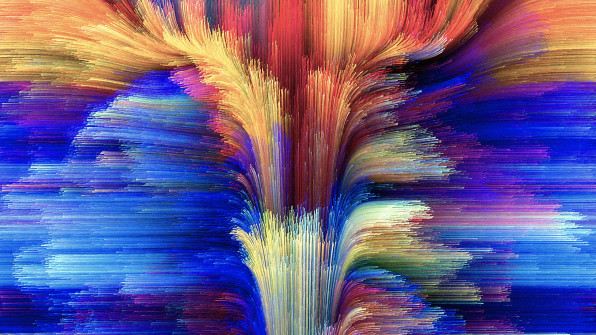 "One of her kids had chronic asthma and had to frequently stay home from school. When that child stayed home from school, all the kids missed school because she couldn't take her sick child on the multi-bus trip required to get her other kids to school. With a car, she could put the sick child in the car and drop the other two off at school, so they stopped missing critical instructional time. The car also made it easier for her to get to work. She reported feeling healthier and less stressed, and her finances improved. That was eye-opening for us and we started to look at transportation in her community as a pressure point. We gave other FII families a look at that data and they are developing ideas and plans, including thinking about banding together to get good terms on other car loans from the dealer."
What the single mother needed was access to flexible capital to address the core challenge in her life, rather than simply information about another program offered in her community.
FII's approach upends assumptions about who needs data and why, and points in a provocative direction for people creating social programs or thinking about where we need to spend our social sector capital. None of this would have been possible if the organization hadn't developed an innovative feedback loop with its constituents. In addition to FII, many organizations across the social sector are experimenting with inventive uses of data, using it to directly empower constituents. A few other examples:
These are all examples of what is possible, but we are still very much at the beginning of understanding and utilizing data for social impact. A decade or so ago, few organizations had the scale or resources to access technology that made it possible to use data in deep ways on an on-going basis. That's changing, but we haven't gone far enough. It's exciting to think of what the next revolution in the use of data could bring, such as real(er)-time access to data that complements what organizations learn from more formal evaluation frameworks.
Wrapping our minds around data itself and its powerful potential to drive social impact is a monumental challenge, but Tim Harford's book Adapt: Why Success Always Starts with Failure has helped me look at all of this in a new way. The premise he puts forward is that solving complex, dynamic problems requires evolutionary approaches—and those rest on rigorous data collection and analysis that is connected to on-the-ground understanding of what is working and why. Numbers mean little outside the context of leaders, culture, and communication. I see many national nonprofits in our community, wittingly or not, living out Harford's insights as they use their multi-local presence to innovate, learn, improve, and share knowledge across their organization—and, ideally, beyond.