Navigating Paul Thomas Anderson's universe is like trying to catch a bucketful of frogs while blasted on Acapulco Gold. (Hang tight, all will become clear.)
Soon enough you'll stumble over crippling neurosis, suffocating religion, and relationships ripe with dysfunction.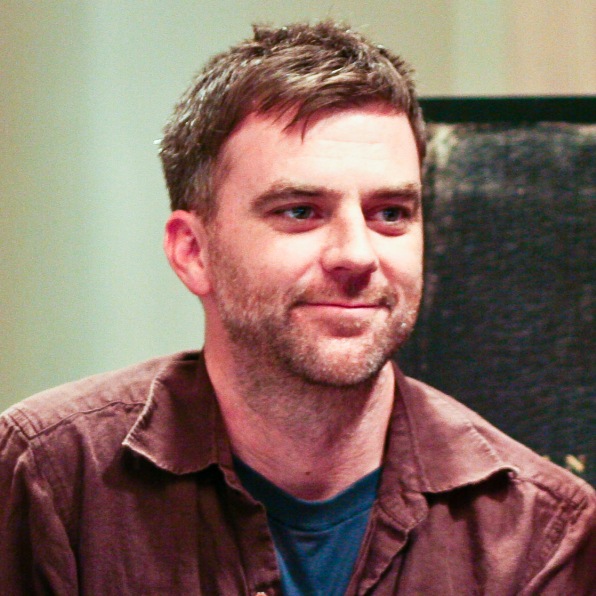 So far Anderson has delivered seven feature films that are all vastly different in genre and tone. But there are through lines linking his work, and intersecting therein, that give Anderson's films that rarest of qualities in today's world of franchise flicks: style. By using push-in shots and long takes with his severely flawed characters, Anderson's combination of technique and artistic sensibility lends a destabilizing quality to his films. Although Anderson is committed to, not to mention very skilled at, telling human stories, surreal moments pervade his films in the best kind of way, making you feel as if you're not as grounded as you thought. And that's when the violence strikes. Awkward, WTF, should-I-laugh-or-be-concerned violence.
Anderson's latest film Inherent Vice, an adaption of Thomas Pynchon's 2009 novel, lands in more cities today. With it, Anderson is stepping out of his own head of moment–this is his first feature he didn't write himself and it's also the first of Pynchon's novels to be adapted to film. And yet, Pynchon's '70s romp of stony noir fiction expertly fits into Anderson's aesthetic.
So before you check out Inherent Vice, here's a crash course on Anderson's resume, breaking out his six prior features, reveling why they are cinematic gems, and the best moments of violence that are as important to the plot as they are surreal.
THE REALITY
Sydney (Philip Baker Hall) knows his way around a casino and offers to teach what he knows to John (John C. Reilly) who's down on his luck and in need of cash. You don't understand the reason for Sydney's benevolence until casino security guy Jimmy (Samuel L. Jackson) reveals Sydney's secret: He capped John's dad in the face. Jimmy offers to stay mum for a cool $6,000. What, you thought we were going to tell you what happens next? Okay, you are right–see below if you want to know.
THE SURREALITY
In one scene, Jimmy stumbles into his place making out with a woman something fierce, turns the lights on, and bam. It's in this scene we truly get a scene of Sydney's sociopathy and that he's far from the kind and classy old guy we thought he was: Killing to keep your killing a secret isn't a slippery slope–it's a straight-up free fall, Syd.
THE REALITY
Eddie Adams (Mark Wahlberg) is going to be a star, a big bright shining star and porn director Jack Horner (Burt Reynolds) is just the guy to turn small-town Eddie into smut superstar Dirk Diggler. Everything goes flaccid, however, when cocaine and egos get involved. Isn't that always the case?
THE SURREALITY
We have a toss-up of shoot-outs here.
1) Buck (Don Cheadle) finds himself in a donut-shop robbery where a bystander tries to be the hero: bystander shoots robber, robber shoots bystander, bystander flails back and accidentally shoots donut shop worker. The upshot? Through this grisly providence, Buck, one of the only characters trapped in a slump not of his own design, walks off with the bag of cash dropped by the robber to finance his stereo equipment store.
2) Coked out and desperate, Dirk and his friends try to scam their drug dealer and wind up in a hail of gunfire as "Jesse's Girl" and "99 Red Balloons" play in the background. If you're going to die, who better to play you out than Rick Springfield and Nena, right?
THE REALITY
Lives that are seemingly disconnected come crashing together in unexpected ways: a cop looking for love, a gameshow wunderkind on the verge of breakdown, a charismatic if douchey self-help guru outed for his lies, a gold digger in the most desperate sense–just to name a few.
THE SURREALITY
Frogs. Like, a lot of them. And if you don't think a torrential downpour of frogs falling at max velocity counts as "surreal violence," let's review the slime, blood, and massive property damage again, shall we?
THE REALITY
Barry Egan (Adam Sandler), who's prone to fast and furious bouts of unbridled rage, is trapped in a dead-end job and a dead-end family. The only light in his life is his new (and only?) girlfriend Lena–her and a truck-load of pudding packs. But a phone-sex operator and her band of thugs is the last thing standing between Barry and happiness.
THE SURREALITY
When Barry switches into Hulk mode, it's always an erratic fit–except when the aforementioned thugs ram his car, injuring Lena. For the first time, Barry channels his fury with alarming clarity–buttoning up his blazer and wiping out three guys in 10 seconds.
THE REALITY
Ambitiously ruthless oil man Daniel Plainview (Daniel Day-Lewis) claws his way to fortune, stomping over family and faith to get there.
THE SURREALITY
Drunk, alone, but fabulously wealthy, Daniel is paid a visit by the bane of his existence, bible-thumping Eli who, boldly enough, is there to try and strike a financial deal with Daniel. How does Daniel handle this? By throwing bowling balls at Eli and eventually bashing his head in with a bowling pin. Just like you and I might do.
THE REALITY
Naval vet Freddie Quell (Joaquin Phoenix) is back from World War II and is doing a less-than-stellar job of assimilating to civilian life until he meets Lancaster Dodd (Philip Seymour Hoffman), the leader of a new religious group. Freddie's joins Lancaster in spreading his gospel, which has eerie shades of Scientology.
THE SURREALITY
In one of Anderson's signature long-takes that build tension to great effect, we get a telling look at Freddie's shaky psyche as he inches toward a customer he is photographing and, for no apparent reason, begins harassing him, ending in a rather awkward slap fight.