Update: Frog Design has just unveiled their complete list of Tech Trends for 2015. Make sure to check it out for 11 other trends Frog thinks will hit big this year!
Around this time every year, global innovation and design firm Frog predicts what the biggest trends in tech will be in the coming year. In 2014, Frog predicted that drones, augmented reality, and self-driving cars would all be big trends (and they were mostly right). For 2015, Frog sees 3-D printers and hydroponic gardens in every kitchen, and smart T-shirts and wearable fitness AIs as some of the major tech trends of the year. Here's how four of Frog's designers see 2015 in tech playing out.
If 2014 was the year that wearables hit the mainstream, 2015 will be the year that clothing itself gets smart.
"People don't really want another device in their lives to deal with," says Adam Pruden, senior interaction designer at Frog. "The next step is technology built into textiles, which can help measure your health, your behavior, and your environment in a more passive way."
As an example of the sort of tech he thinks will make it big this year, Pruden points to Cityzen Sciences, a French company coming to market in 2015 with the D-Shirt, a T-shirt that can monitor your heart and alert you before you have a heart attack. The shirt itself recharges itself when you wash it. "The hottest wearable device in 2015 might well be the shirt on your back," Pruden says.
3-D printing has long been used to make delicious snacks and morsels, but 2015 is when most of us will first get to taste 3-D printed food for ourselves, says Frog's senior interaction designer Eric Boam. And that's just to start.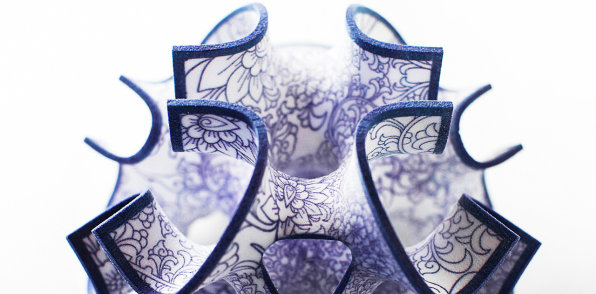 "The way we eat is about to get more Jetsons-like," Boam says. He points to a number of culinary technologies—like ChefJet, a 3-D printer for sugar, or Mellow, a sous-vide kitchen robot—that after a lot of fanfare are about to hit the market.
At the very least, 2015 is probably the year you'll eat your first 3-D printed dessert: a piece of candy dolloped out by a robot, or a piece of chocolate printed from a CAD file. "I think in 2015, most of us will be more likely to eat something that has been 3-D printed than buy something that has been 3-D printed," Boam says.
While 2015 might be the year that culinary 3-D printers go mainstream, it's also the year that hydroponics and aquaponics will start capturing the same buzz as Makerbots.
"The kind of asks we get from clients tends to signal trends that are right around the corner," says Jason Severs, executive creative director at Frog. "And more than three independent companies asked us to design microfarming solutions for them in 2014 alone. That's an indicator that this is about to get big."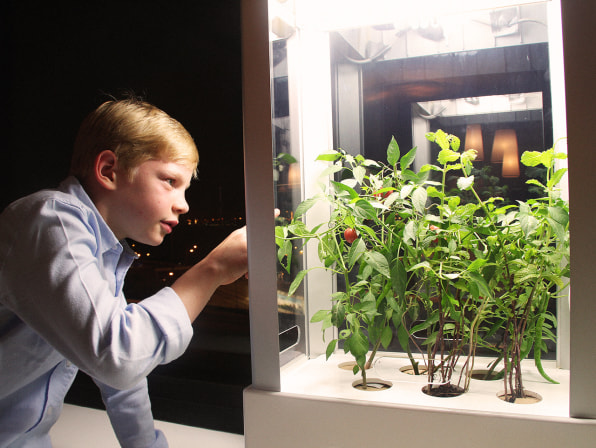 One example is Niwa, an indoor hydroponic garden that recently completed a successful Kickstarter funding round. It allows you to watch your plants grow 24/7 through a connected smartphone app.
"These sorts of easy-to-use gadgets will be a big push in getting people interested in micro-farming, and good design is going to be the lever in making that possible," Severs says. "Trust me, these are the new gadget: you'll get one of these things for Christmas."
"People are disappointed in their Fitbits and their Fuelbands," says Allison Schoop, associate strategy director at frog. "I know I walk 10,000 steps a day. Now what?"
In 2015, expect wearables to stop being just glorified pedometers and become more useful devices. Wearables like Sensoria (smart running socks), Moov (a wearable A.I. coach), and Leo (a smart cuff that can measure muscle intensity, fatigue, and balance) will all push the needle forward.
"Wearables really have to specialize in 2015, because step counters are now embedded in every smartphone," Schoop says. "You don't have to work out nearly as hard if your movement quality is high. This is something that everyday athletes already know, but in 2015, wearables will help close the gap for the everyman."
Update: Frog Design has just unveiled their complete list of Tech Trends for 2015. Make sure to check it out for 11 other trends Frog thinks will hit big this year!