At 26, Natalie Madeira Cofield was living in Washington, D.C. and running her own consulting firm, which included high-profile clients such as Citibank, the University of Rochester, the Congressional Black Caucus Foundation, and the United Negro College Fund.
While Cofield was already well on her way down a successful professional path, she knew she wanted mentors to help her navigate the way. She quickly found that while the men were more than willing, the women–especially black women–weren't even responding to her emails. Despite this setback, Cofield knew she needed women mentors, especially after hearing time and time again "Why are you single?" and "Where is your boyfriend" from men who were supposedly interested in mentoring her.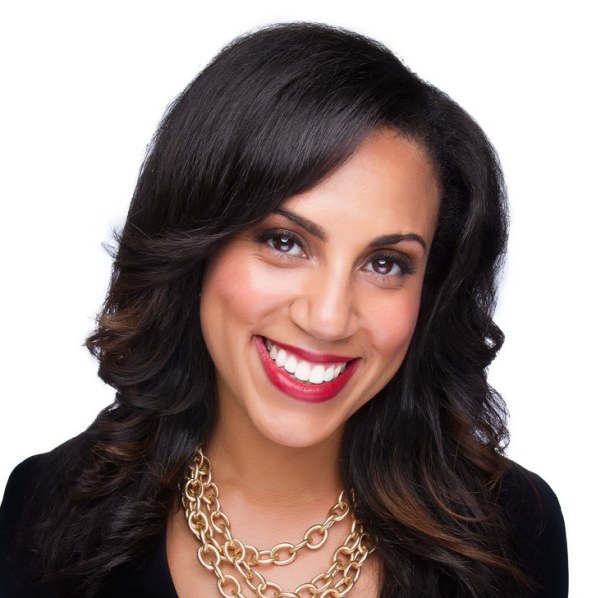 Cofield, now 33, decided the only way to fix her problem was to launch an organization, and that was the beginning of Walker's Legacy, a global business women platform. Formed in 2009, the organization was named after Madam C. J. Walker, the first self-made female millionaire in American history despite being orphaned at seven, married by 14, and widowed with a child at 20.
"I realized that if we could build a platform that gave these [women at the top] an opportunity to showcase themselves because, you know, the reality is, many of them feel invisible even in the work world," says Cofield, who is also the CEO of Greater Austin Black Chamber of Commerce. "Building a platform that also celebrates them is something that we realized is beneficial to [the mentor and the mentee]."
Today, Walker's Legacy is made up of 200 women members and expands across five cities, and Cofield is grateful to have both prominent men and women she calls mentors. However, she knows what a struggle it can be for minority women to find people willing to take on mentees. Below are some things worth thinking about when it comes to mentoring for minority women:
Most people will tell you that you should have various mentors to fill different roles in your professional and personal life. But if you are a minority woman, you need at least one minority woman mentoring you.
"If a CEO takes an interest in you and he happens to be an Asian man, then that's great, but as an African-American woman, you want to make sure that if the executive vice-president of the company is an African-American woman that you get to know her," says A'Lelia Bundles, journalist, author, and great-great-granddaughter of Madam C.J. Walker herself.
Here's why: A lot of people simply don't feel comfortable giving feedback to others who aren't like them because they don't know what to expect. For example, if there is an issue with your "executive presence," it may be difficult for your white male mentor to tell you that if you're a black woman.
To make sure she gets those much-needed honest feedback, Cofield has four or five people from different backgrounds and ages that she considers her closest mentors.
"You need mentors who will say, 'that wasn't the right thing to do' or 'you shouldn't be wearing that' … someone who's going to be honest like that," she explains.
Of course, it's harder for minority women to find other minority women as mentors because there aren't enough of them in leadership positions.
Jewel Burks, who works as a diversity evangelist at Google, says "the numbers tell a story," especially when you work in tech and there are few women and even less minority women.
"In my case, my work is in primarily in technology so it has been difficult to find people who are doing the things that I want to be doing in the future who also have the time to mentor me," says Burks, who is also the founder and CEO of Partpic Inc.
The higher minority females climb in their careers, the more they are required to break out of their comfort zones. Once you're in this zone, it's easy to scare yourself into thinking you need to do whatever it takes to stay there.
After the struggles you've dealt with, you may think that there's not enough room for everyone at the top, says Cofield, so if may be easy to view others as "competition" instead of someone you'd want to connect with. It also doesn't help that the mentality in corporate America is that there can only be one winner, she says.
Like Cofield, Bundles thinks that this kind of thinking needs to end and doesn't help minority women at the top levels in the long run.
"It's competition. For some people, success is a zero sum game," says Bundles. "They think that if they push other people out of the way, fewer people can compete with them. That's one way of seeing the world. It's dog eat dog. It's, sadly, always going to be there."
There's fear on both sides: Minority women leaders are worried about "competition" and those seeking mentorships are worried those on top are too busy for them.
"I think the barrier is that, oftentimes, we are afraid to ask," says Necole Parker, founder and CEO of The Elocen Group. "We can be afraid because there are people we want to mentor us that we can't directly touch or ask."
This is just something you're going to have to get over, says Parker. When seeking out a mentor, she suggests asking the person to provide you with "some sound business advice." That way, they'll be more inclined to help you and the discussion you have and the time you spend together will allow a relationship to form.
There's no doubt that mentorships can be a tricky road to navigate. No matter how challenging it can be, it's important to know that mentorships are crucial to getting more minority women into higher positions. The first step is letting go of the fear that's holding you back or our gender problem will be a recurring one. The second step is knowing that intelligence and hard work can only take you so far; you need your networks and connections to pull you along the rest of the way.