Uber's aggressive expansion into Asia has hit a roadblock in South Korea: CEO Travis Kalanick and the head of its partner business in the country, MK Korea Co., have been indicted there.
Officials in Seoul, South Korea have deemed Uber and MK Korea in violation of local transportation regulations, Bloomberg reports.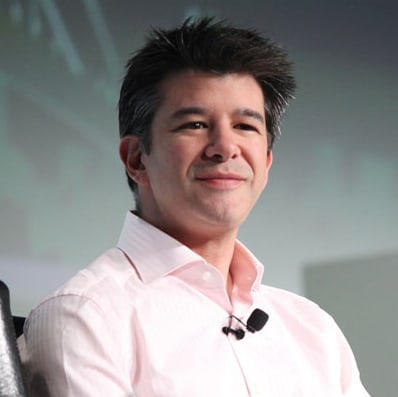 The law stipulates that rental car companies are not allowed to offer transportation services the same way a taxi or limousine company might, and are threatening Kalanick with up to two years of jail time.
According to YonHapNews, the indictment comes as a response from local taxi drivers who say their income has taken a nose dive since Uber began operating in the country, and now they are putting pressure on local regulators to enforce the law.
In July, Seoul issued a ban on Uber in the city and announced that it would fine any Uber driver operating a rental vehicle 1 million won. At the same time, Seoul officials said they were planning on developing their own ride-hailing app for the local taxi industry.
In a statement, Uber promised to provide "full cooperation" with Korean authorities but contended that it wasn't breaking any rules: "We firmly believe that our service, which connects drivers and riders via an application, is not only legal in Korea, but that it is being welcomed and supported by consumers."