There are the basic things you can do to protect your data and your phone, like avoiding public Wi-Fi networks, enabling built-in tools like "Find My iPhone," and using a good password. Both iOS and Android phones offer options for turning off "location services," so apps can't track your coordinates. But in an age of cyberattacks from renegade hackers, non-state actors, and government spies, it's not a terrible idea to arm your phone with apps that provide encrypted communication, anonymous browsing, and theft protection. Below, a tour of some of the best ones out there.
TextSecure, like its name suggests, secures your text messages. It's the easiest to use open source end-to-end encrypted messaging app out there. It can act as a full replacement for your default texting app or a standalone Wi-Fi/data messaging app like WhatsApp–or both. When messaging other TextSecure users, your messages are automatically encrypted on the fly, though both parties need to have TextSecure installed to benefit from its encrypted messaging. TextSecure handles all of the necessary key exchanges in the background. The app can be set to send messages only over the Internet or only SMS or to just use whichever is available.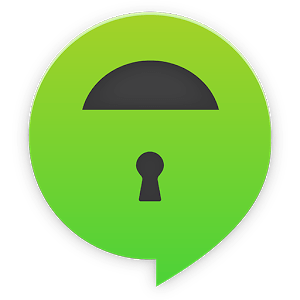 TextSecure has two modes: It can handle all of your text messages or it can be used only for texts between TextSecure users. You might think that there's no reason to use TextSecure as your default texting app since the encrypted messaging only works with other TextSecure users. However, there's another privacy benefit to using TextSecure: All of the messages stored locally on your phone are kept in a password-protected encrypted database. So if your phone is ever lost or stolen, your texts can't be accessed by someone who otherwise compromises your phone.
WhatsApp recently integrated TextSecure's code for encrypted messaging. So WhatsApp users are already benefiting from TextSecure's work on messaging security. But to best ensure your privacy, opt for TextSecure because it's fully open source, with code that can be publicly audited.
RedPhone and its iOS equivalent Signal come from the makers of TextSecure and boasts the same ease of use not commonly found in encryption apps that aren't peddling snake oil. What TextSecure does for texting, these apps do for phone calls. (You remember phone calls, right?) Simply install the Android or iOS app and call a friend who also has one of the apps and your calls will be automagically encrypted. The apps are interoperable, so people who use RedPhone can call Signal users and vice versa.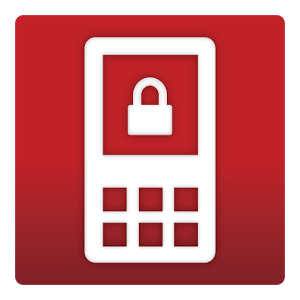 If you're worried that you won't know who of your friends has one of these apps installed, don't worry, the developers have you covered. When you first launch RedPhone or Signal, you'll be prompted to register your phone in their database. That way, when you open your app, you'll instantly see who in your phone's address book is using RedPhone or Signal.
RedPhone comes with one feature boast over Signal. On Android, if you try to place a regular phone call to someone whose number is registered with either app, RedPhone will prompt you to ask if you want to upgrade to an encrypted call. Signal doesn't have that same functionality, presumably because Apple won't allow for the normal phone call user experience to be interrupted.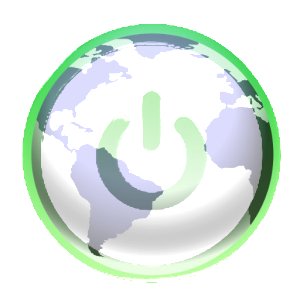 If you pay any attention to the world of digital privacy, you've most likely heard of Tor, the traffic routing software that makes it harder (but not impossible) for your web browsing to be tracked. Orbot brings Tor to Android. It allows other applications to connect to the Internet through Tor, which can help anonymize your traffic and also circumvent bans on websites that have been blocked by repressive governments.
Any app that can use specify proxy settings can route its traffic through Orbot. That includes the default Twitter app, so that you can tweet anonymously on the fly. But the most practical use case is probably for your general web browsing. Orweb is a mobile web browser that is built to work with Orbot out of the box.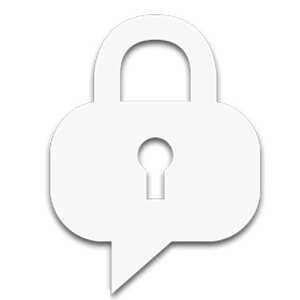 ChatSecure is also made by The Guardian Project, the same people who created Orweb. So naturally, you can run ChatSecure through Orbot to get the same benefits of traffic anonymization and firewall circumvention.
But you don't need Orbot to use ChatSecure (which is good for iOS users who don't have access to Orbot). Even if it doesn't anonymize your traffic through Tor, ChatSecure can still act as an encryption layer for messages you're already using to talk to your friends like Facebook chat. Using ChatSecure is a great middle ground to talk more securely with friends who aren't ready to take the leap off of precipices like Google or Facebook chat.
Prey is billed as an anti-theft tool. If your phone is lost or stolen, your online Prey account lets you track your phone using its GPS. It also lets you remotely lock your phone, sound a loud alarm, and display a message on your phone to whomever is looking at it. While your device is missing, Prey will send you email reports every five minutes (less frequently, if you'd prefer) that include your phone's location and a picture taken with your phone's camera, which might help you identify where exactly it is or who took it.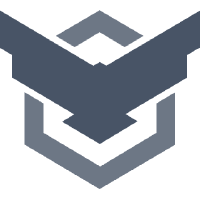 If everything goes to hell, Prey is also your nuclear security option. You can use it to remotely wipe your phone so that whoever stole it can't access your personal files and settings. There are lots of comparable anti-theft apps out there. But because you're giving permission to an app to remotely access your camera and location, it's important that you be able to trust that app. Because Prey's client software is open source, independent coders can verify that the app isn't doing anything it shouldn't be doing. Prey versions also exist for your Windows, Mac, and Linux laptops.