The world is full of great design. In Wanderlust, we visit the greatest design destinations around: the world's most creative hotels, restaurants, museums, and other must-see places. If you're planning a globe-trotting vacation next year, here are the 15 design destinations we covered in 2014 that you might want to bookmark.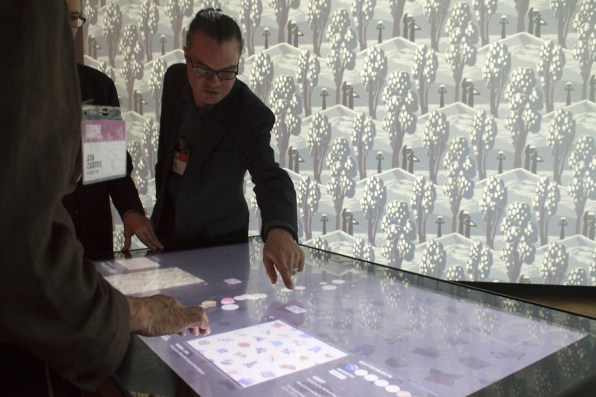 The Revamped Smithsonian Design Museum in New York City
After closing its doors three years ago for a massive renovation, the Cooper Hewitt design museum finally reopened earlier this month. In its new incarnation, the Cooper Hewitt taps into what distinguishes a design museum, which celebrates functional objects built with users in mind, from any other museum full of beautiful objects: It allows you to play with the collection, rather than just look at it. Here's what we thought was coolest.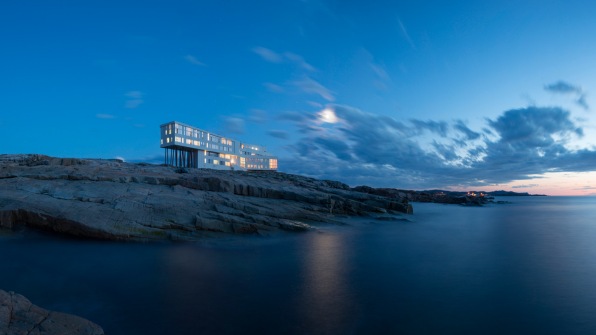 The Fogo Island Inn, The Most Remote Design Destination On Earth
The Fogo Island Inn is the perfect destination for the design-minded traveler looking to get away. Like, really far away. Here's what a stay at the most remote designer resort on Earth is like.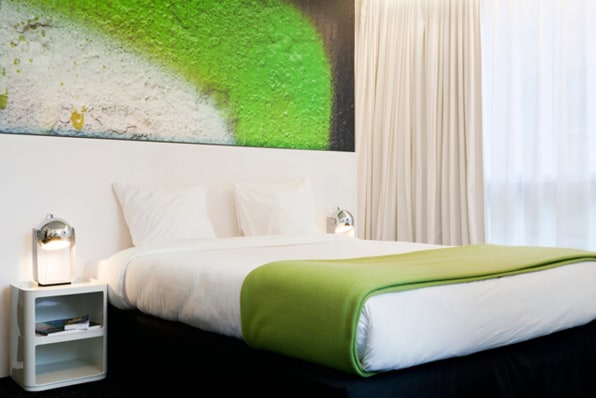 Pantone, the color swatch company which has influenced fashion and design for decades, expanded into hospitality recently with the Pantone Hotel in Brussels. These photos were totally new to us, and we just had to share them with you.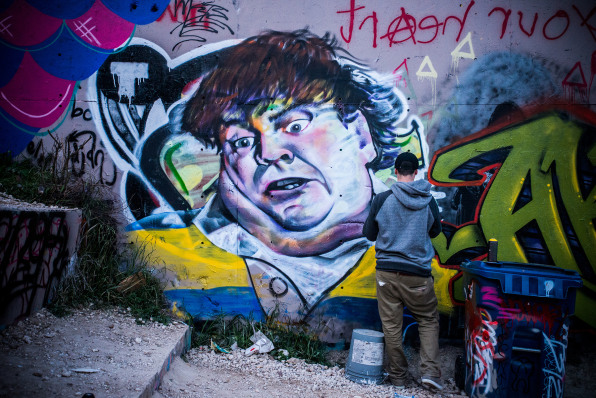 The Hope Outdoor Graffiti Gallery In Austin
Since opening in 2011, Austin's Hope Outdoor Gallery has become an unexpected mecca for street artists around the world. Here's how you go about designing an amusement park for graffiti artists.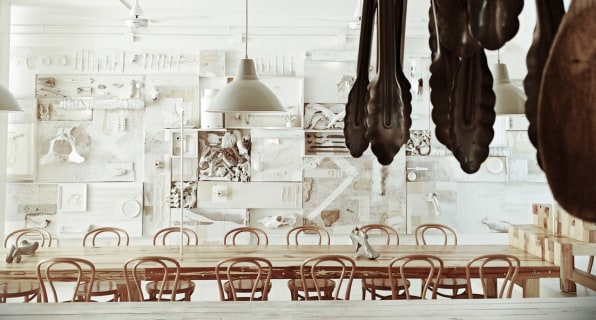 Restaurants usually try to keep animal bones confined to meat dishes, not displayed on the walls. But Guadalajara, Mexico's Hueso plays with the sculptural elements of deconstructed skeletons, making bones the mainstay of its decor. And boy is it creepy. Check it out for yourself.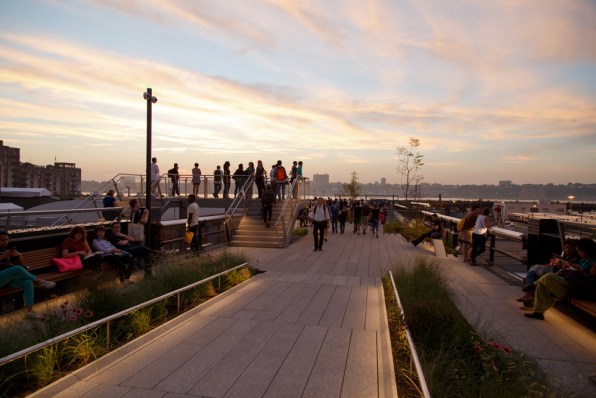 The New High Line in New York City
We were pretty excited about the High Line finally finishing construction, so we spent the day wandering the abandoned train track-turned-elevated park to find our favorite design gems. Even if you've already toured the High Line, there are plenty of reasons to go back and visit the last stretch. Read about them here.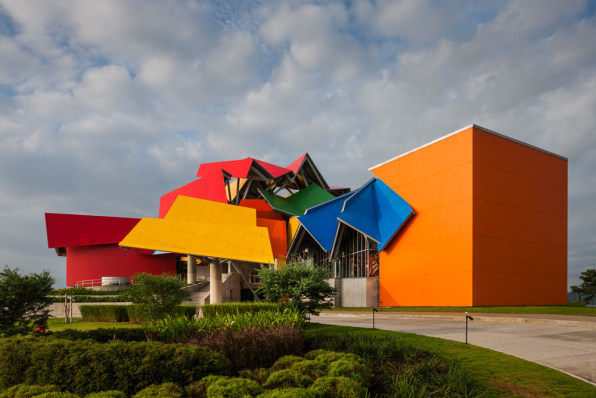 Frank Gehry's Biomuseo In Panama City
Here's a reason to go to Panama City: The 44,000-square-foot Biomuseo, a Smithsonian-affiliated institution located on the waterfront, pays tribute to the region's ecosystem with an eye-popping mishmash of orange, yellow, blue, and green panels. It basically looks like a box of crayons that has exploded.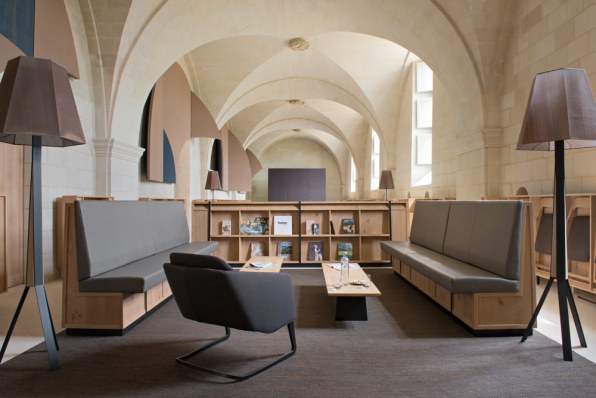 Hotel Fontevraud, In Anjou, France, A Medieval Abbey Converted Into Stunning Modern Hotel
King Richard the Lionhearted is sleeping for eternity at the Abbaye de Fontevraud in Anjou, France, the site of his burial. Now harried modern travelers can find rest there, too, with the opening of a redesigned hotel within the abbey's 12th-century walls at Hotel Fontevraud.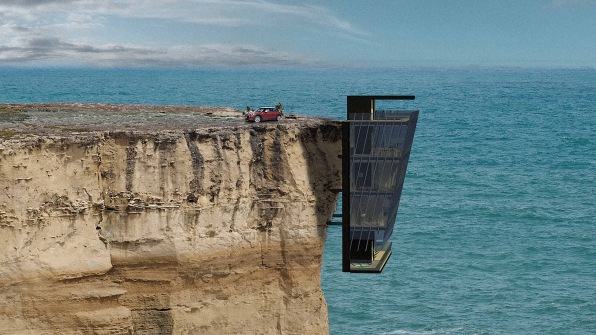 Cliff House, A Death-Defying Vacation Home That Dangles Off The Side Of A Cliff (Concept)
Even though this is just a concept, we had to include it because holy crap. The five-story modular vacation home by Australian prefab architects Modscape is designed to dangle off the side of a cliff like a barnacle clinging to the hull of a ship. If you like walking into your house, then immediately screaming and throwing up, this is the house for you!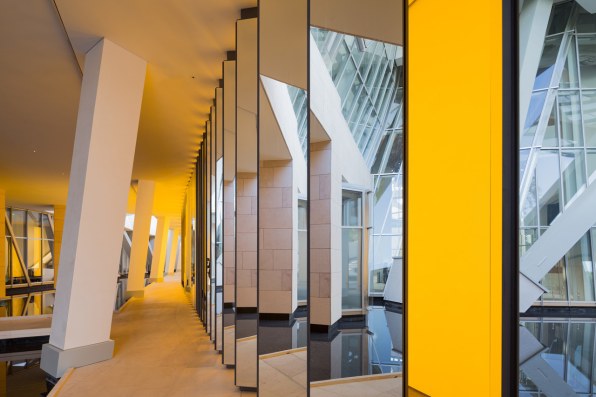 Frank Gehry's New Fondation Louis Vuitton In Paris
Resembling a pile of glass sails cruising into Paris, Frank Gehry's latest museum opened in late October. We took a sneak peek behind the scenes to see what the Fondation Louis Vuitton had in store for visitors.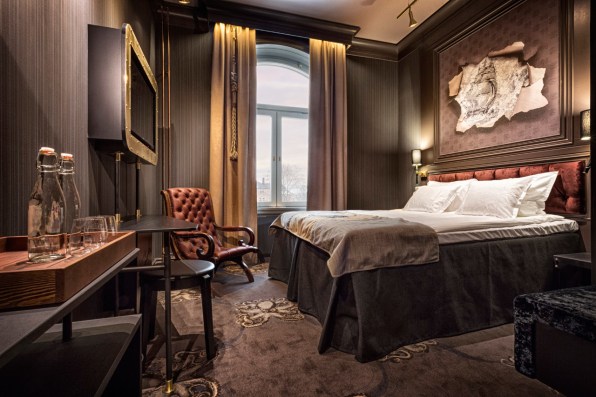 Stora Hotellet, In Umeå, Sweden, A 19th-Century Seafaring Fantasy
Stora Hotellet first opened in 1895 in Umeå, a port city in northern Sweden with a long legacy of shipbuilding. As time went on, the hotel began losing some of its status, until a stunning redesign by Stylt Trampol turned it into the inside of Herman Melville's brain.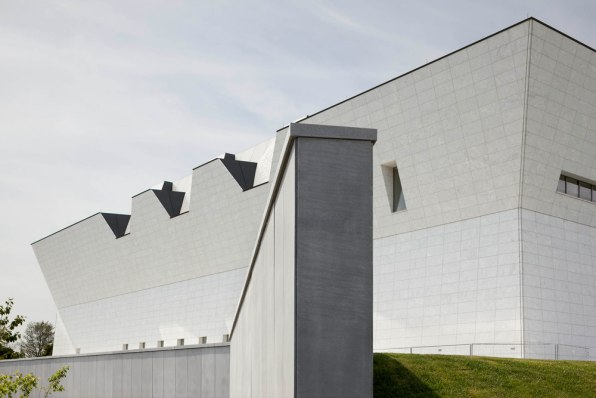 The Aga Khan Museum, Fumihiko Maki's Gorgeous New Museum For Islamic Art In Toronto
The Aga Khan Museum, designed by Fumihiko Maki, is North America's first museum dedicated to Islamic art. Here's what the museum looks like behind its fortress-like walls.