There's no way around it: January is a very depressing time of year. It's cold out, the sun's brightness is but a distant memory, and you're back to work after a two-week fantasia of family time and time-away-from-family time. Perhaps worst of all, though, January is the time when studios often dump some of their least promising flicks in a post-Oscar contention malaise. But there's a silver lining to that cloud (not to be confused with the cloud that is hovering right over your apartment for the entirety of the month): mid-season starts on TV, there's plenty of counter-programming in every other medium, and yes, not all January films are leftover turkeys. Have a look at Co.Create's extensive guide to the most promising movies, shows, albums, and other fun stuff coming your way this month, sure to help you fight away the SADs until the sun comes back.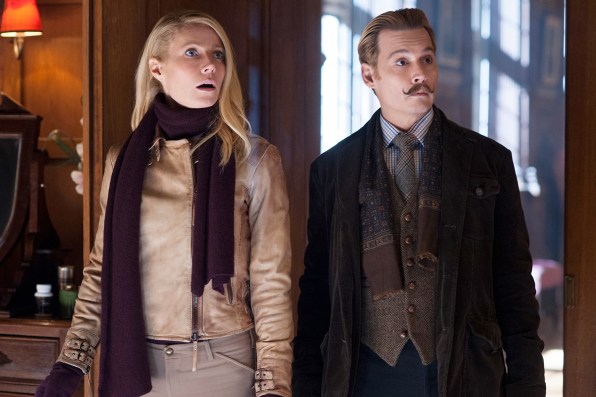 The Search for General Tso, January 2. Finally an answer to the question that Chinese food fanatics have long asked themselves–what act of bravery made one general more closely associated with chicken than any other ever?
Predestination, January 9. Ethan Hawke continues his masterful balancing act of highbrow and lowbrow fare by following up his lauded performance in 2014's Boyhood with this tale of a time traveling cop's final assignment.
Escobar: Paradise Lost, released late December. The only man who could portray both Che Guevara and Pablo Escobar is Benicio del Toro, and thanks to this film–which finds the Colombian drug lord overseeing his niece's romantic relationship–he's finally done it.
Son of a Gun, released late December. Ewan McGregor is Australia's toughest criminal, mentoring a young newbie through the prison system. Does he have an ulterior motive? It would be pretty boring if he didn't!
Iliza Shlesinger – Freezing Hot, January 23rd. The rising comedian is releasing her second special on Netflix, continuing the streaming service's ongoing quest to be a huge stand-up destination.

Panda Bear – Panda Bear Meets The Grim Reaper, out on January 13th. The Brian Wilson-like harmonies of Animal Collective singer Panda Bear are back on an album whose title sounds like the best crossover episode ever.
Justin Townes Earle – Absent Fathers, out on January 13th. The roots-rocker's latest is the very swift follow-up to last Septembers connectively titled Single Mothers.
Belle & Sebastian – Girls In Peacetime Want To Dance, out on January 20th. New music from Belle & Sebastian qualifies as an event. Stuart Murdoch's large, Glaswegian collective–and the apparent whitest band in the world–returns for the first time in five years, probably with more songs that are light as a soufflé but stick to your ribs.
Fall Out Boy – American Beauty/American Psycho, out on January 20th. After taking a long hiatus, Fall Out Boy are following up their 2013 comeback with a new batch of muscular pop-punk jams.
Joey Bada$$ – B4.DA.$$, out on January 20th. Upstart rapper Joey Bada$$ is very proud of the way he grammatically reconfigured his name into a three-word sentence with his new album title–as he should be. May the wordplay on the album itself be equally clever.
Sleater-Kinney – No Cities To Love, out on January 20th. As prophesied last fall, Sleater-Kinney has reunited and all is right with the world. This album kicks off the band's first tour in a decade, a time during which Carrie Brownstein's popularity has perhaps exceeded that of the band itself.
The Decemberists – What a Terrible World, What a Beautiful World, out on January 20th. Literary-leaning, old-timey instrument-loving folkateers The Decemberists may have taken a few years off, but they are back and primed to conquer the Mumford-ian world they helped wreak.
Doomtree – All Hands, out on January 27th. Although All Hands is only the Minnesota-based hip-hop collective's second official album, Doomtree has been around for a long time, lead by several releases from breakout member P.O.S.
Mark Ronson – Uptown Special, out on January 27th. The uber-producer's team-up with Bruno Mars, "Uptown Funk," was a big hit when the two served as musical guests on SNL recently. Let's see if that magic extends across an entire album the song hails from.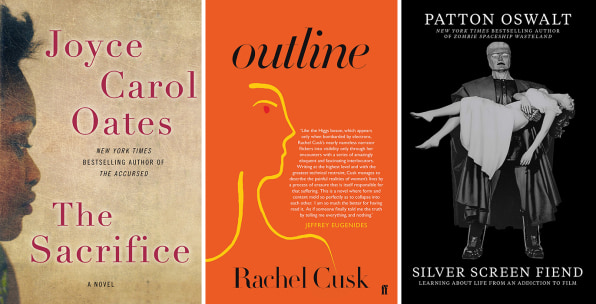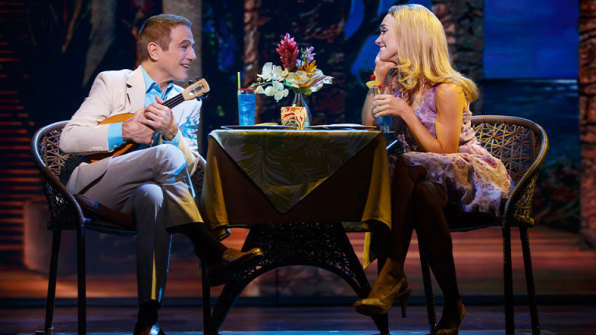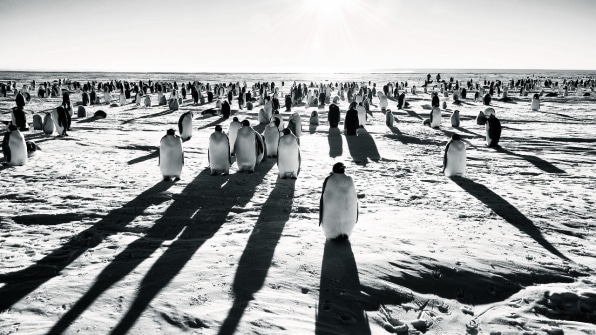 Fruitcake Toss Day, January 3rd. Grab a fruitcake and toss the hell out of it!
Step In a Puddle And Splash Your Friends Day, January 11th. Embrace your younger self, who loved getting dirty and inconveniencing others. They say getting splashed by a puddle is a sign of good luck, so really it's like you're doing everyone a favor. ("They" = "Co.Create")
Penguin Awareness Day, January 20. You think you know, but you have no idea. Beware, here be penguins.