In the world of art, architecture, and design books, 2014 produced an embarrassment of riches. There were a few much-lauded reissues of old-school but still vitally relevant design texts: Paul Rand's Thoughts on Design, finally back in print, with an introduction by Pentagram partner Michael Bierut; as well as seminal Bauhaus works by Walter Gropius, Paul Klee, and Wassily Kandinsky, made available for free online. Then there were the sleek monographs, compiling the work of design greats like Abbott Miller, David Rockwell, and Ludwig Mies Van Der Rohe. And it was a good year for house porn: books of tiny dwellings and remote hideaways stoked our wanderlust.
With glossy, full-color illustrations of everything from the world's best taxidermy design to the world's most beautiful libraries, these books are best pored over in person, not on a screen. Here, 19 of our favorite design books published in the past 12 months.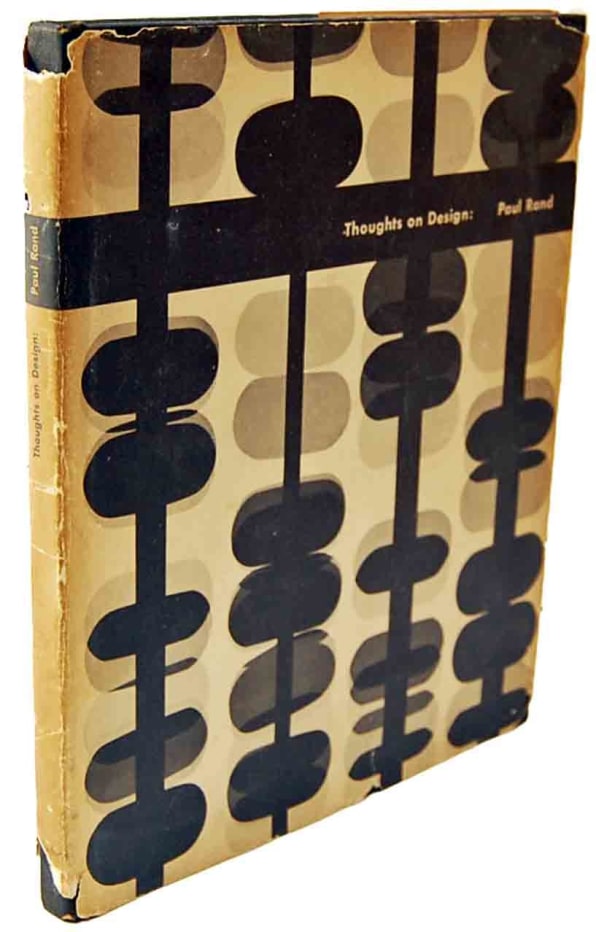 In 1947, at 33 years old, Paul Rand published Thoughts on Design, a 100-page illustrated volume articulating his pioneering vision for design that seamlessly integrated "the beautiful and the useful." Rand, largely self-taught and already a sensation as chief art director at ad agency William H. Weintraub and Co., was writing at a time before schools offered graphic design degrees and desktop computing changed everything. Yet, 67 years after its original publication, his slender book is still crucial reading for anyone passionate about design. This year, Chronicle Books republished Thoughts on Design, putting it back in print for the first time since the 1970s. Pentagram partner Michael Bierut wrote the forward, calling the book "a manifesto, a call to arms and a ringing definition of what makes good design good." Thoughts on Design is available for $19.95 here.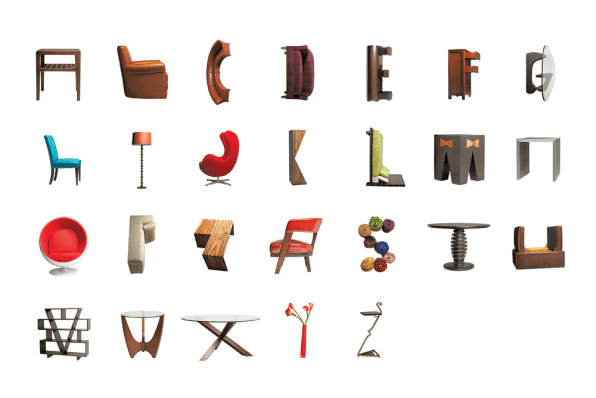 In this whimsical book, designers Steven Heller and Gail Anderson present 350 pages of typography made of everything but ordinary ink. "If you cast your eye up to the sky or down to the ground, there's an excellent likelihood you'll discover something that either looks like a letter or actually is one," the authors write. The Typographic Universe: Letterforms Found In Nature, The Built World, and Human Imagination is available from Thames and Hudson for $50 here.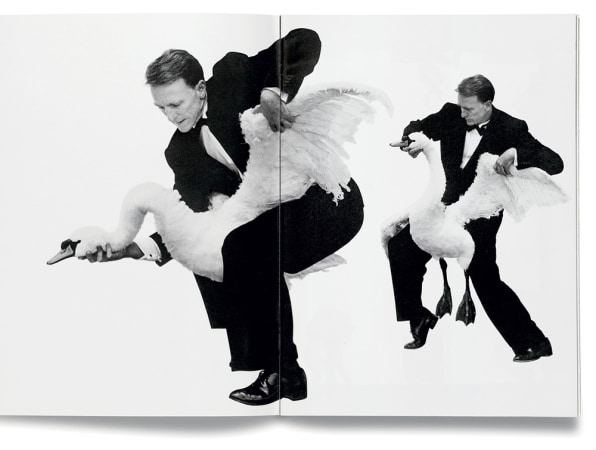 "I hate logos," Abbott Miller confesses in Design and Content, the first monograph on his graphic design work, which includes plenty of logos. "…[E]veryone gets obsessed with the logo when they should really be more concerned with how it's used." It's a gentle bit of contrarianism from the Pentagram partner who has built a career eschewing dated design conventions. As Miller sees it, design is about creating narratives, not just beautiful shiny objects. He describes the luxurious, lovingly crafted books he has made for the likes of artists Matthew Barney and William Kentridge, photographer Ansel Adams, and Swiss design company Vitra as "movie[s] you hold in your hands." He conceives of an exhibition as "a room with a plot," as storytelling occupying real time and space, a notion he's applied to shows on everything from Freud's Vienna to John Lennon's life and work to Valentino's fashion design. Miller's monograph Design and Content (Princeton Architectural Press) is available now for $60 here.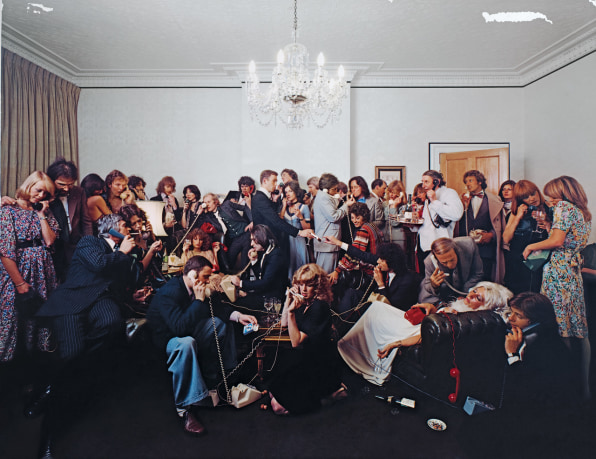 From 1972 to 1986, London-based photography and design studio Hipgnosis—made up of Aubrey "Po" Powell, Storm Thorgerson, and Peter Christopherson—designed some of the most recognizable album covers in rock music history. From the gold-toned collage of children clamoring over the Giant's Causeway on Led Zeppelin's "Houses of the Holy" to the rainbow-through-a-prism graphic for Pink Floyd's "The Dark Side of the Moon," Hipgnosis's hallucinatory imagery was the visual equivalent of these bands' maximalist riffs and psychedelic explorations. Now, the collective's archives are compiled in an epic book, Hipgnosis|Portraits, from Thames & Hudson, with commentary throughout by Powell. It's available here for $55.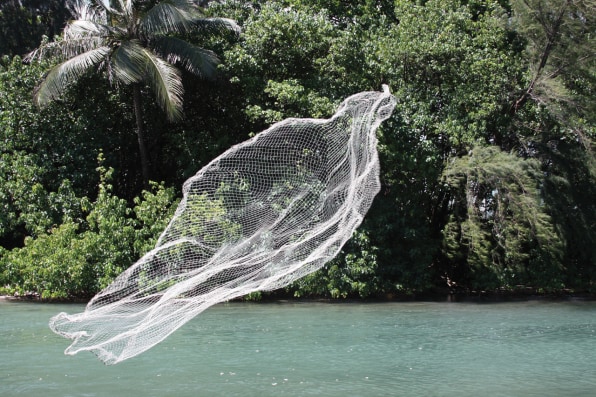 Before Google Maps came along, cartographers were artists as much as they were charters of geographies, and maps were aesthetic objects as much as they were wayfinding tools. In Mapping it Out: An Alternative Atlas of Contemporary Cartographies, Hans Ulrich Obrist, curator of the Serpentine Gallery, brings artistry and imagination back to mapmaking. In an effort to rethink what maps can be and do, he invited 130 artists, designers, writers, scientists, architects, and thinkers to create maps of interior or exterior worlds, real or imagined, in any medium. The result is a visually arresting volume filled with works by the likes of Yoko Ono, Matthew Barney, Ed Ruscha, and Gilbert and George, combining infographics and cartography with contemporary art and science. Mapping it Out: An Alternative Atlas of Contemporary Cartographies is available for $42 from Thames & Hudson.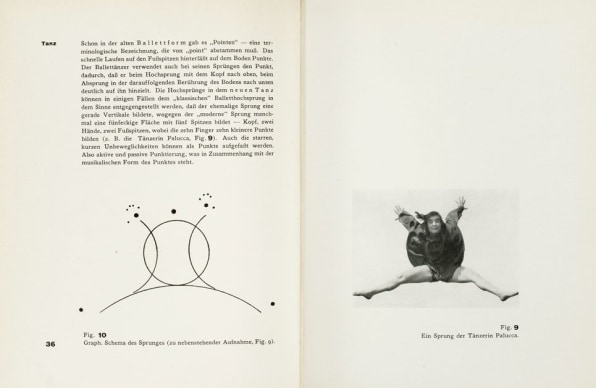 This year, Bibliotheque Kandinsky, in France, digitized a series of seminal books by Bauhaus artists and thinkers, making high-quality digital scans of some rare manuscripts freely available to the public. Among them are Internationale Arkitektur, edited by Walter Gropius in 1925; Paul Klee's Pädagogisches Skizzenbuch (Pedagogical Sketchbook), written in 1923 as a teaching tool for his students at the Bauhaus, in which he details his concepts of making art; and Laszlo Moholy-Nagy's Malerei, Fotografie, Film (Painting, Photography, Film), which presents the photographer's experiments with Rayographs (made without a camera), strange X-rays, and super wide-angle fisheye pictures, as well as his thoughts on the interplay between type, audio, and visual perception. The digital collection is a goldmine for history nerds, and offers unprecedented access to the thinking and writing that helped shape the contemporary art and design world. Download the PDFs here.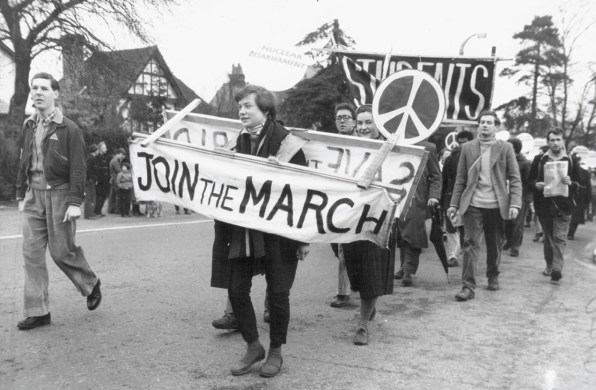 Did you know that the Michelin Man was originally called "The Road Drunkard," or that the peace sign was originally the logo for the Center for Nuclear Disarmament and based on an image of a protester with raised arms? Sinclair reveals all this and more in TM, unpacking the fascinating, little-known histories of the world's most recognizable corporate symbols. TM: The Untold Stories Behind 29 Classic Logos (Lawrence King) is available here for $27.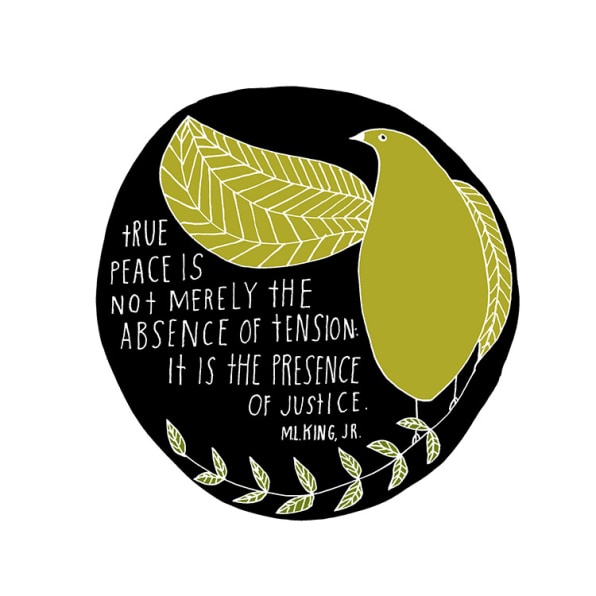 In Whatever You Are, Be a Good One, Oakland, California-based illustrator Lisa Congdon whimsically hand-letters 100 thoughts from creative thinkers, including Leo Tolstoy, David Foster Wallace, Charlotte Brontë, John Keats, Marie Curie, and Abraham Lincoln (who's quoted in the book's title). The quotes range from poetic ("If a thing loves it is infinite"—William Blake) to philosophical ("Wisdom begins in wonder"—Socrates) to encouraging ("Leap and the net will appear"—John Burroughs). Whatever You Are, Be A Good One is available here for $10, from Chronicle Books.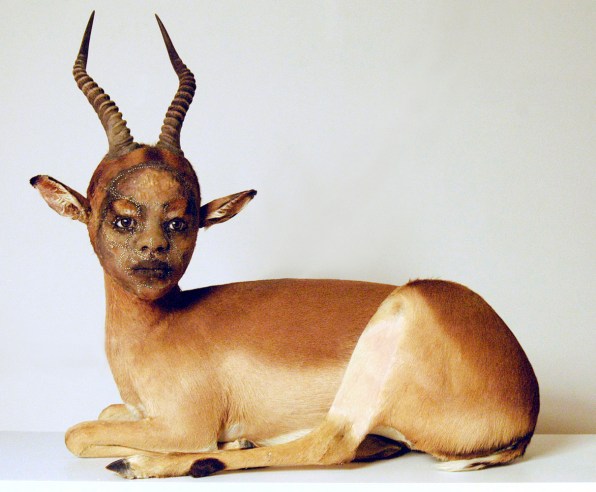 This isn't your gun-toting great-uncle's taxidermy: there are no hunting trophies mounted on smoking den walls or Teddy Roosevelt-inspired museum dioramas. In Taxidermy Art: A Rogue's Guide to the Work, the Culture, and How to Do It Yourself, Robert Marbury introduces a world of bionic crocodiles, pigs in Chanel bowties, impalas with human faces, and polar bears climbing on refrigerators. In 2004, Marbury established the Minnesota Association of Rogue Taxidermists (MART). In the decade since, Rogue Taxidermy—a genre of pop-surrealism that fuses traditional taxidermy with mixed-media sculpture—has evolved into a veritable subculture of people obsessed with turning dead animals into art. Taxidermy Art: A Rogue's Guide to the Work, the Culture, and How to Do It Yourself is available from Artisan Books here for $14.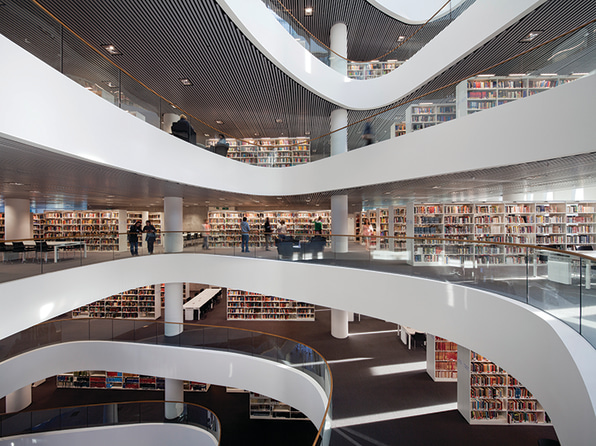 "Without libraries what have we? We have no past and no future," wrote Ray Bradbury, author of Fahrenheit 451, the ultimate book defenders' manifesto. Dating back thousands of years, through Egyptian, Greek, Persian and Roman history, libraries have always served as bastions of civilization, protectors of free thought and breeding grounds of ideas. And throughout history, architects have designed libraries as vast and awe-inspiring as the miles of books they house. A lavish coffee-table book from Roads Publishing, Libraries, pays homage to 44 of these vaults of wisdom around the world.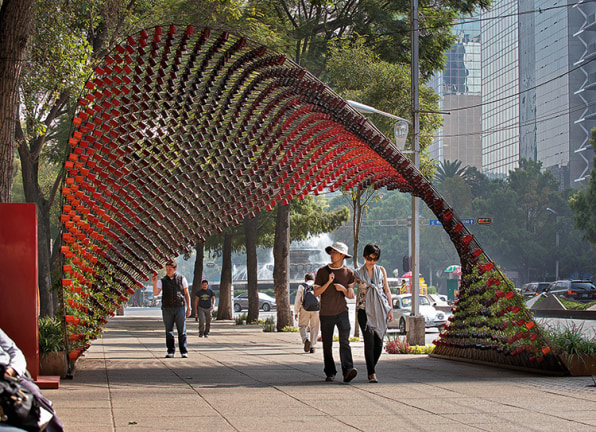 Most people tend to describe their dream houses as sprawling and palatial–but maybe that's because they haven't yet seen the gorgeous and inventive nooks featured in Taschen's Small Architecture Now!. The structures shown here push the potential of the square foot to its limits, revealing that some of the world's most beautifully designed spaces are also the smallest ones. Indeed, many of today's top architects, from Frank Gehry to Tadao Ando, started their careers designing very small homes, as author Philip Jodidio points out. The tiny dwellings in this book give hope to those of us living in urban shoeboxes—as 70% of the world's population will live in cities by 2050, urban architects can't afford to waste an inch of space. Small Architecture Now! is available here for $60.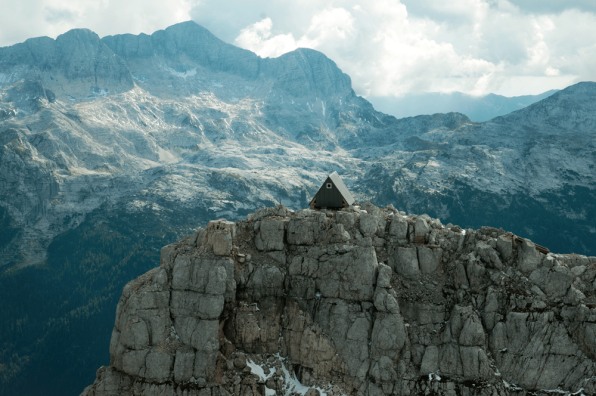 When you live in a constantly connected (but spiritually disconnected) urban environment, it's natural to dream about escaping to some wilderness shack and never coming back. Hide and Seek: The Architecture of Cabins and Hide-Outs, from Gestalten, lets you indulge that fantasy without having to go all Grizzly Man. It presents some of the world's most stunning cabins, shelters, hideouts, and sanctuaries that answer to the longing for retreat in nature. Hide and Seek: The Architecture of Cabins and Hide-Outs is available from Gestalten for $60 here.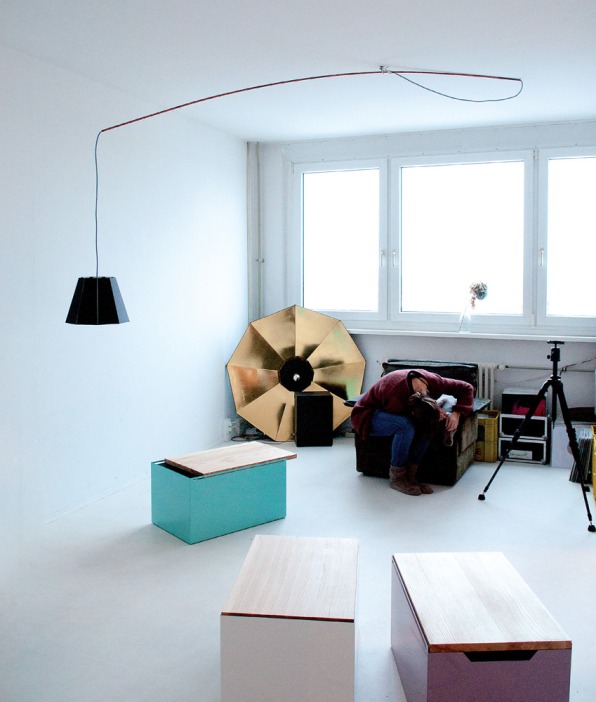 The closest many of us have ever come to making our own furniture is piecing together the contents of an Ikea flatpack. But no matter how many mass-produced Grundtals and Dagstorps you've "built" in your lifetime, it's never too late to try your hand at actually making furniture from scratch. A book by Indiana-based industrial designer Christopher Stuart, DIY Furniture 2, features 30 chic designs by makers, designers, and artisans around the world, many cobbled together from unlikely, upcycled materials. DIY Furniture 2 is available from Laurence King here for $25.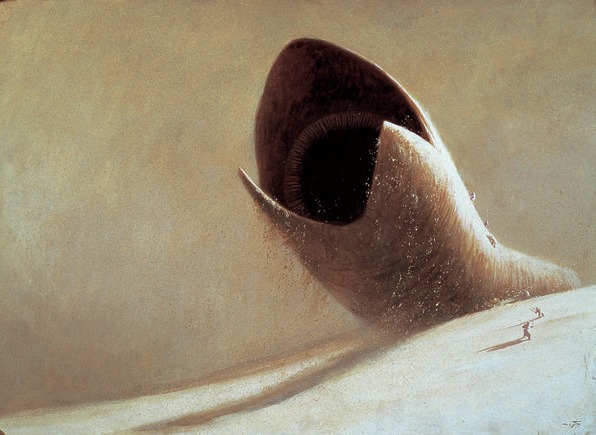 Expect intergalactic warfare, sexy cyborgs, laser-shooting robo-bugs, and telekinetic Persian cats in The Mind's Eye: The Art of Omni, from powerHouse Books. Compiled here for the first time are 185 images from the now-defunct magazine's archives. Omni was known for its provocative content, which set it compellingly apart from other popular science magazines. Founded in 1978 by Penthouse publisher Bob Guccione and his third wife, South African ballerina-turned-stripper-turned-editor Kathy Keeton, Omni predicted the future, explored the paranormal, and made science badass instead of dorky. The Mind's Eye: The Art of Omni is available here for $60.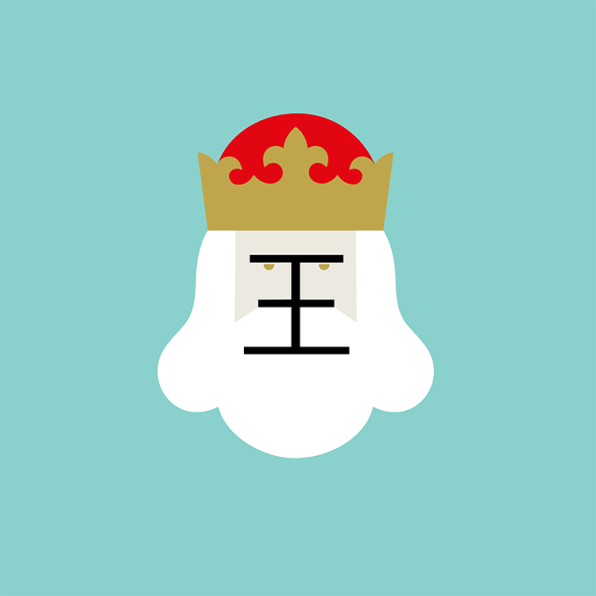 Chinese is notorious for being one of the more difficult languages to learn, especially for Westerners. Its ideograms aren't an easy switch for the Roman alphabet. Entrepreneur ShaoLan Hsueh wants to change that with Chineasy: The New Way To Read Chinese. In the book, from Harper Design, renowned illustrator Noma Bar reimagined Chinese characters as playful, minimalistic pictograms—convenient visual cues to what those characters really mean. She illustrates the character for person, for example, with a head and a pair of feet, so it looks like a person walking. These pictograms serve as the basis for Hsueh's visual learning system. Chineasy is available here for $17.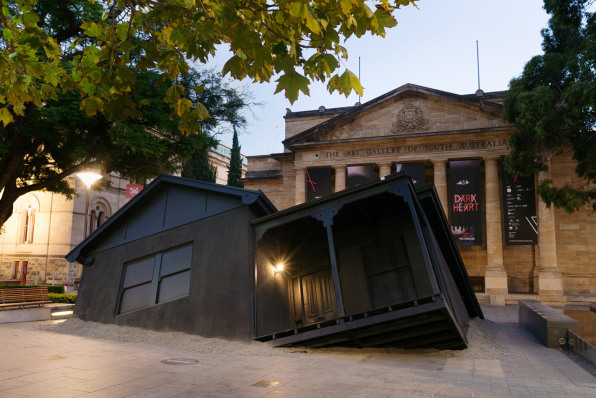 Imagine Architecture is a striking exploration of how architecture and the urban realm have influenced the visual arts in all mediums, whether its digitally altered photographs, large-scale sculptures, black-and-white sketches, or folded paper. These are no ordinary cityscapes: the fantasy buildings pictured here bend, twist, flip, and float. Featuring artists like Victor Enrich, James McNabb, Simon Schubert, and even Alfred Hitchcock, the book explores architectural visions of all scales: houses, skyscrapers, and mega-metropolises. Imagine Architecture is available here for $60.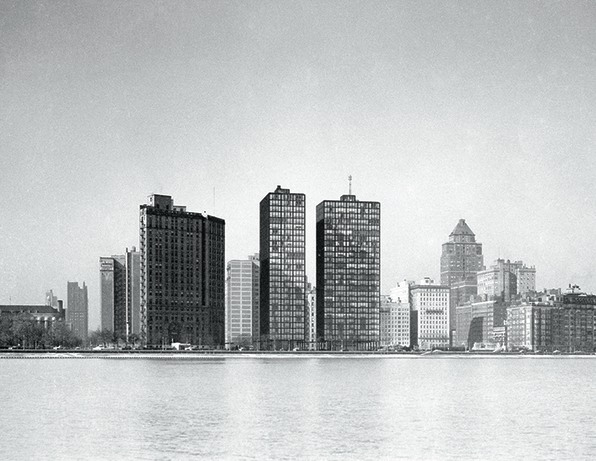 The self-educated, German-born architect Ludwig Mies Van Der Rohe, whose motto was "less is more," is the subject of a sprawling monograph from Phaidon that spans 60 years of his career. Mertin, who spent years studying the architect's work, calls his buildings "monumental experiments and experimental monuments." Mies is available from Phaidon here for $150.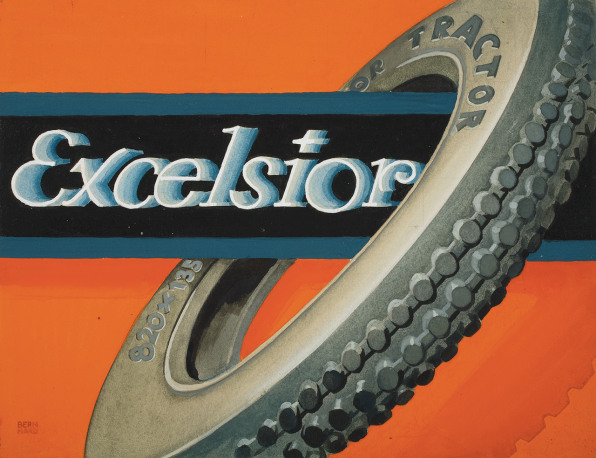 In this crucial book for any design lover, Clifford takes readers on a history tour illustrated with the work of the world's most famous graphic designers–posters, ads, logos, typefaces, covers, and multimedia work by the likes of El Lissitzky, Alexander Rodchenko, A.M. Cassandre, Alvin Lustig, Cipe Pineles, Paul Rand, Saul Bass, Milton Glaser, Wim Crouwel, Stefan Sagmeister, John Maeda, Paula Scher, and more. Graphic Icons: Visionaries Who Shaped Modern Graphic Design is available here for $27.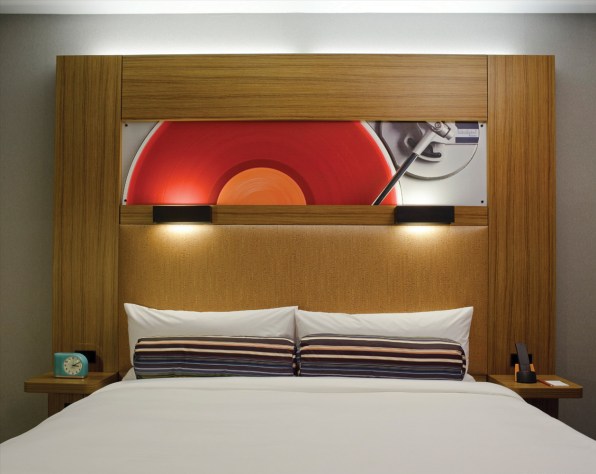 In his newest monograph, architect David Rockwell explores the design thinking that led to some of his most notable commissions of the past dozen years, including restaurants like the famed Nobu Fifty Seven and the newcomer TAO Downtown in New York, the W Paris Opéra, the West Lobby at The Cosmopolitan in Las Vegas and the newly opened TED Theater in Vancouver; and set designs for the Academy Awards, Kinky Boots and Hairspray. What If…? The Architecture and Design of David Rockwell is available from Metropolis books for $45.