Maybe it's a propensity for complexity and inner turmoil, exemplified by Denmark's status both as one of the top-ranked consumers of anti-depressants and the widely recognized Happiest Country on Earth. Maybe it's the state funding for public television that empowers storytellers to go dark without worrying about happy endings and big ratings. Maybe it's the cinematic legacy rooted in Swedish filmmaker Ingmar Bergman's melancholy vision of human relationships, or the skeptical political perspective of a proudly progressive region stuck between American and Russian superpowers, or the long winters that bring with them an appetite for spell-binding yarns.
Whatever the reasons, Northern Europe has become a hot spot for bone-chilling thrillers.
Swedish blockbuster The Girl With the Dragon Tattoo and Danish TV series The Killing paved the way for stories filled with complicated characters and bad behavior set against backdrops of scenic fjords and picturesque cities.
Swedish director Tomas Alfredson, who helped ignite Northern Europe's fictional crime wave with his moody vampire film Let the Right One In, observes that he and his countrymen often use understatement to build suspense. "In Scandinavia," he says, "Silence is a part of our culture and our way of communicating. Silence is very useful and cinematic because it activates the viewer's imagination."
By turns subtle and grisly, Nordic Noir proves especially nourishing during the wintry post-holiday doldrums. Here's a binge-viewing guide to four TV series and one movie from Northern Europe that deserve a place in your home entertainment queue.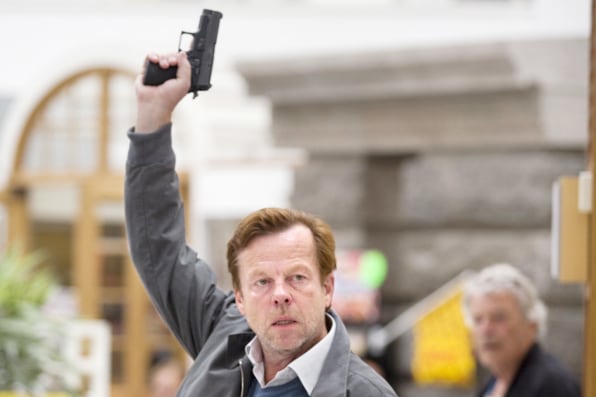 He's the Swedish Sherlock Holmes, who's been portrayed by two Swedish actors and one Brit, Kenneth Branagh, in dozens of 90-minute installments. Novelist Henning Mankell clearly struck a Nordic nerve in 1991 when he created the gruff, middle-aged Kurt Wallander. Burdened with an estranged family and a crew of slacker cops stationed in the seaport of Ystad, Wallander always cracks the case, but not before sifting through a cross section of Swedish society encompassing illegal immigrants, choir girls, and racists.
In the TV series Wallander , adapted from Henning Mankell's novel and aired in Sweden for three intermittent seasons between 2005 and 2013, Krister Henriksson plays the detective. Doughy-faced and russet-haired, he drinks fine wine, listens to classical music, takes long walks along the wintry beach with his dog Jussi and harbors a silent crush on divorced prosecutor Katarina Ahlsell (Lena Endre) when she moves in next door with her two teenaged kids. Available on Netflix.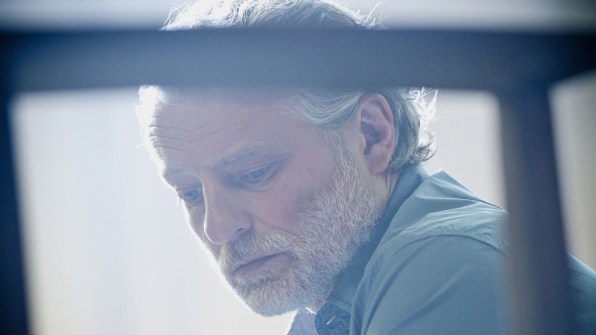 This 12-episode conspiracy thriller, which debuted late 2012 in Belgium on a Dutch-language TV station, pits Paul Gerardi (Filip Peeters) against a cabal of politicians and businessmen known as Salamander. The chaos begins with a bank heist, when thieves steal secret documents from safety deposit boxes belonging to Antwerp's most powerful men. Orchestrated by an embittered mastermind, the ensuing blackmail scheme prompts suicide and panic at the highest levels of government. While he untangles the Nazi backstory fueling the mayhem, Gereardi realizes nobody can be trusted–not even the monk at a nearby monastery. Co-funded by the Belgian Tax Shelter, Salamander artfully evokes old-school paranoia classics like Day of the Condor and The Parallax View. Available on Netflix.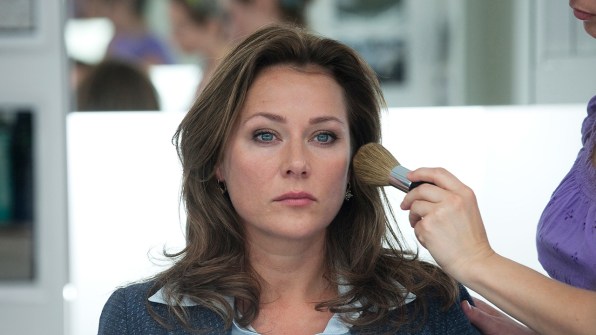 Denmark's West Wing equivalent casts the magnificent Sidse Babett Knudsen as progressive prime minister Birgitte Nyborg, mother of two, who manipulates everyone around her for the greater good. Borgen dissects the messy business of democracy with extraordinary dramatic flair. Packed with twisty-turny reversals of fortune, each episode shows how the once-idealistic Birgitte extracts compromise solutions from fractious special interests. Stirring the pot are her Machiavellian spin doctor Kasper Juul (Pilou Asbæk) and ambitious TV news anchor Katrine Fønsmark (Birgitte Hjort Sørensen), who pursue opposite agendas despite their mutual attraction.
Thirty episodes of Borgen were produced between 2010 and 2013 by DR, the Danish public broadcaster that also backed The Killing. Available on KCET or Link TV for Dish TV and Direct TV subscribers.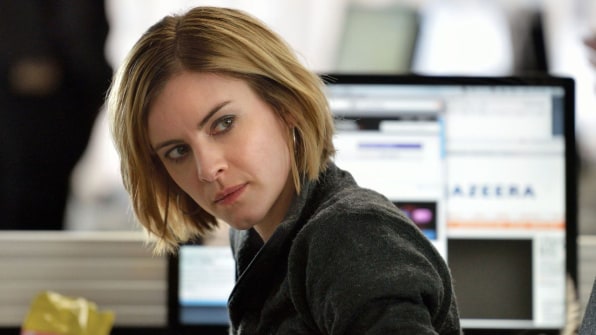 Scandinavia's closest thing to a mainstream American network crime series, Annika Bengtzon: Crime Reporter merits a look if only to see how Nordic sensibilities mesh with generic Murder She Wrote-style plot mechanics. Based on Liza Marklund's best-selling novels, six episodes, originally airing in 2013, follow newspaper reporter Annika (Malin Crépin) as she investigates murders with the time-honored intent of writing big front page exposes. Absent the quirks or unpredictable behavior that mark most Nordic procedurals, Annika steers its attractive star toward Agatha Christie-style third act reveals. Still, the scenery is spectacular. Available on Netflix.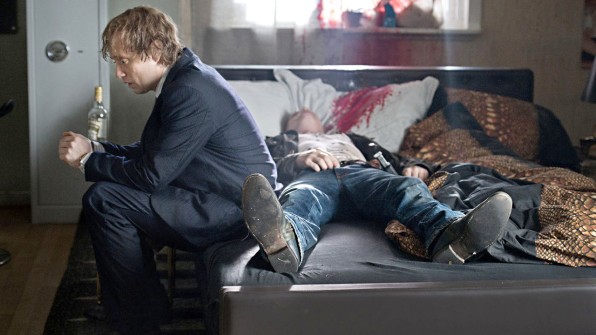 Creepy, clever and outrageously violent, 2011 movie Headhunters became the biggest box office hit in Norway's history partly because of Aksel Hennie's star turn as art thief Roger Brown, and partly because of an excrement-encrusted chase scene so astonishing you won't be able to forget it no matter how hard you try. Based on Jo Nesbø's best-seller and directed by Morten Tyldum (The Imitation Game), the film shows how Brown uses his job as a corporate headhunter to ply job candidates for information so he can rip off their art collections.
The scheme backfires when Roger is tricked and tracked through GPS-embedded hair goo by executive Clas (Nikolaj Coster-Waldau), who turns out to have a background in Special Ops. Slivers of high-anxiety humor spike the action, proving that even austere Nordic storytellers know how to create over-the-top insanity when they set their minds to it. Available on Netflix.